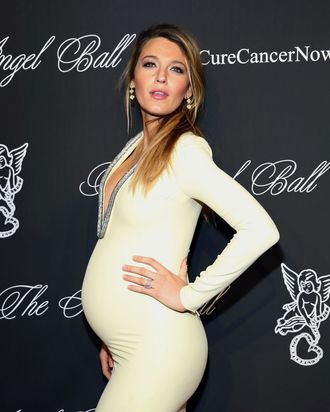 Photo: J. Countess/Getty Images
Pretty, blonde flamingo Blake Lively is reportedly thinking about selling a line of products devoted to babies. Lively is currently pregnant and has possibly realized that with each pregnancy, a new potential client for babywear is added to Earth's surface. Just some thoughts she might have had. 
Other thoughts she had, according to the source: "The line will include diapers, bath and body products and infant clothing. She wants to start by catering to high-end clients — women like her." Diapers for A-list babies: an idea Blake Lively might have had.