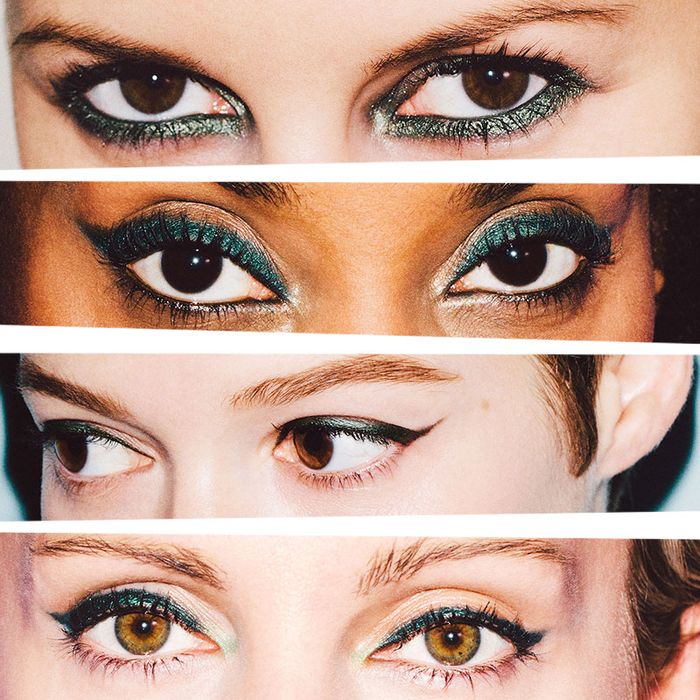 Black or brown eyeliners may be your makeup-bag staples day in and day out. But why not throw a curveball in your makeup routine every now and then with a green eyeliner? Green is interesting as an eyeliner choice, but not weird in the way an orange or yellow eyeliner might be. The color is dark enough to accentuate your lash line and make your eyes look bigger, but still light enough to make the eyes pop. In the interest of switching it up, the Cut tried out different styles on real-girl models. See below, four different ways to go green without juice or hybrids.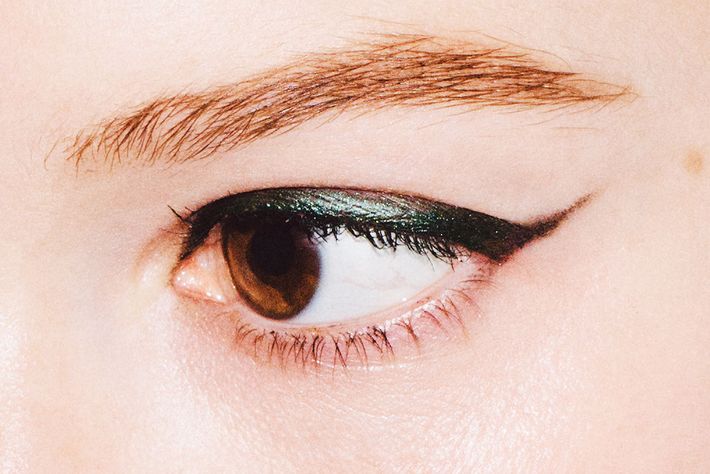 Look 1: Try a slightly metallic turtle-green eyeliner, extending it slightly up past the crease. With an unexpected color like green, a cat eye looks extra dynamic and eye-catching. Try Tom Ford's Eye-Defining Pencil in Metallic Moss.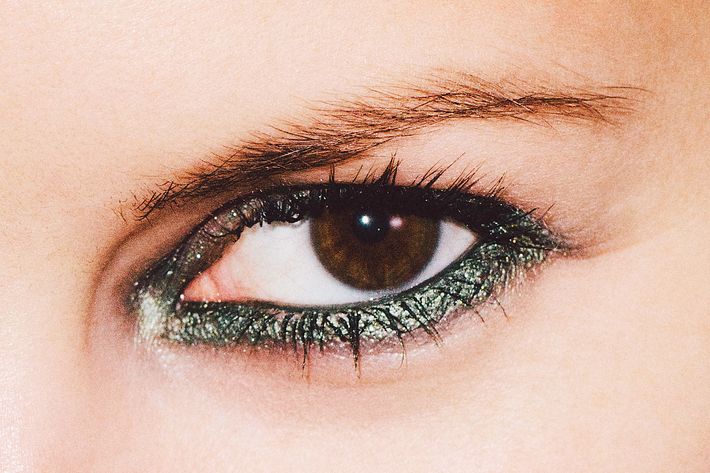 Look 2: Even mildew (as seen here in Urban Decay's 24/7 Eyeliner in Mildew) looks flirty when it's used as a slightly glittery under-eye eyeliner, adding a pop.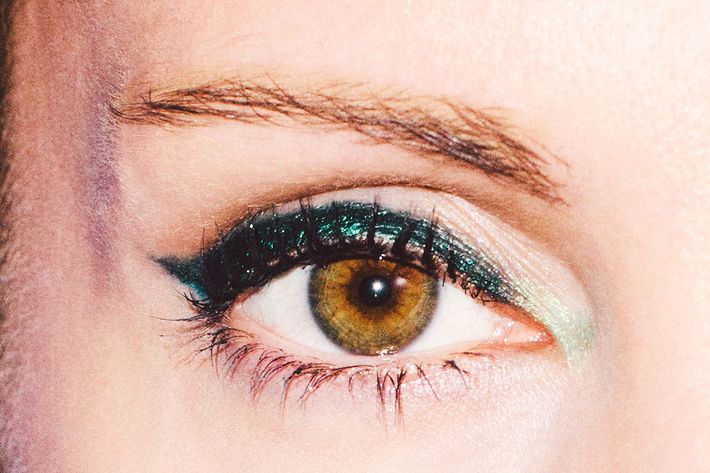 Look 3: For a dramatic look, try a lighter green shade in the inner corners of the eye (Urban Decay's 24/7 Eyeliner in Freak) anchored with a darker outer shade, like By Terry's Khol Terrybly in Emerald Evasion.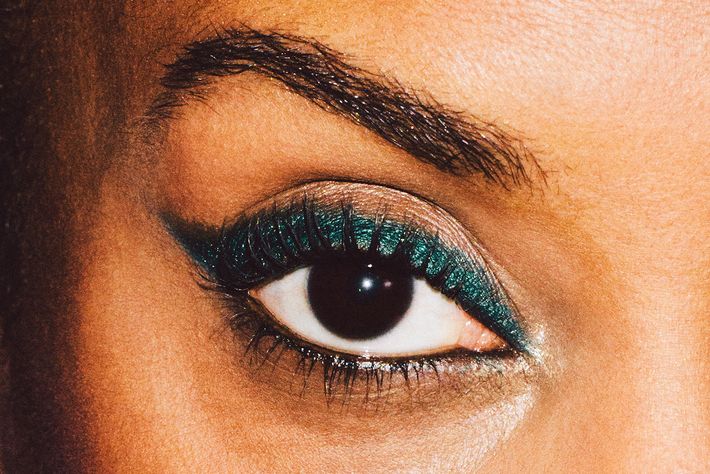 Look 4: As a simple switch-up for a day look, try a very dark-green liner, like Stila's Jade Eyeliner, instead of a liquid brown or black one.