Photo: Jon Kopaloff/Getty Images
I've spent a fair amount of my career as a beauty editor trying to decode Jennifer Lopez's highlighter secrets. The Google autocomplete for the phrase "What kind of highlighter does Jennifer L—" can be largely traced to my IP address. Every time I've tried to find out exactly which luminizer J.Lo uses, I come up short — but that hasn't stopped me from trying to replicate the 24/7 halo that floats above Lopez's cheekbones. Here are the four products I'm currently using to try to get that J.Lo glow.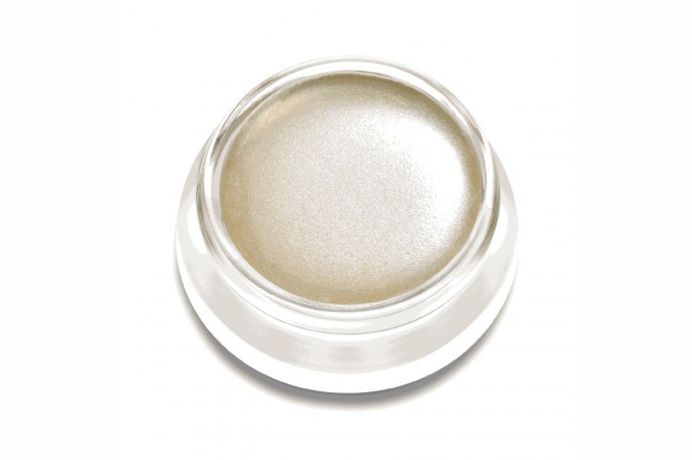 The RMS Living Luminizer is made out of 100 percent pure centrifugal-pressed coconut oil (the best that founder Rose-Marie Swift can find) and more dewy than shimmery, leaving behind a pale-gold glow. It is, though, a tad subtle (after all, this product is responsible for the J.Crew glow), so I suspect that this isn't the sole highlighter product in Lopez's beauty bag. I also find that the highlighter isn't the most long-wearing, possibly because my skin is drinking in all of the good-for-you coconut oil in the product. For that reason, I like to layer it under another highlighter for maximum effect.
Chantecaille Living Lumiere Beauty Fluid, $39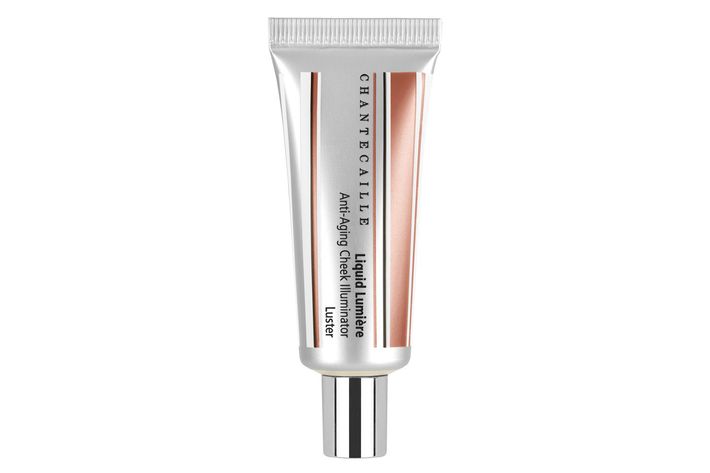 I unearthed this dusty product in an attempt to pare down my beauty products to only things that spark joy. It's a non-sticky, shimmery fluid that is the perfect layer on top of my Living Luminizer. I felt extra validated in my luminizer choice after seeing celebrity makeup artist Kate Lee — who works on Emma Watson and Keira Knightley — call them "little tubes of light" in a recent Instagram.
Becca Moonstone Shimmering Skin Perfector, $38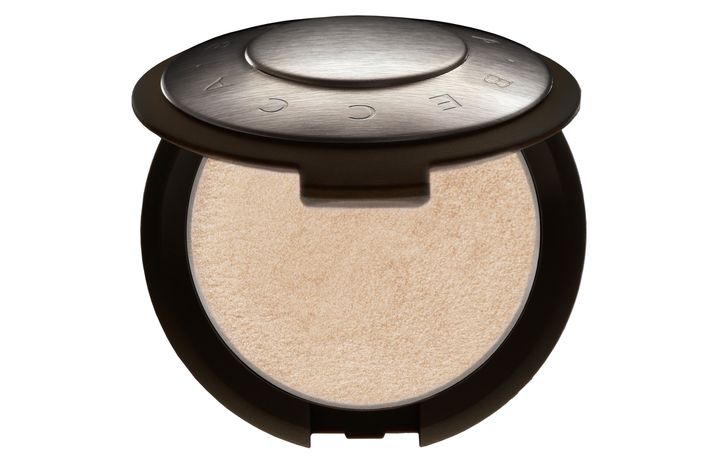 This pretty powder feels like velvet on the skin. I imagine that J.Lo would appreciate the soft, tactile feeling of this product, especially when it's applied to her face using a makeup brush that costs more than my monthly rent. She would also like the lighting effect of the highlighter, which makes your face look like you're being followed by a great lighting gaffer, which is the essence of Jennifer Lopez's look. I like this for its stand-alone subtle shimmer and because it never leaves behind any kind of pearly-white residue. This is for a "Love Don't Cost a Thing" glow.
Laura Geller Baked Highlighter, $28.50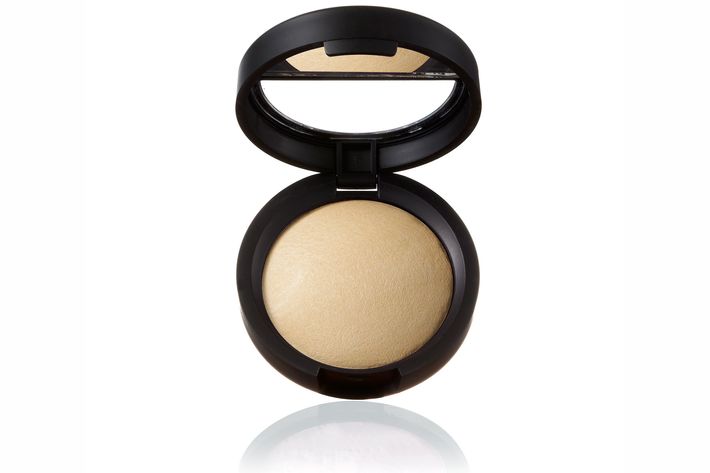 This is my nighttime highlighter of choice because a dot of the above bronzer and Living Luminizer can re-create the "I'm Into You" slightly liquid, almost-sweaty look. Like the other highlighters, it never looks glittery and a tiny pat of this product perks up your whole face. I like to pat this in the U-shape around my eyes and the sides of my cheekbones. Although it's a baked texture, it never feels dry or heavy.