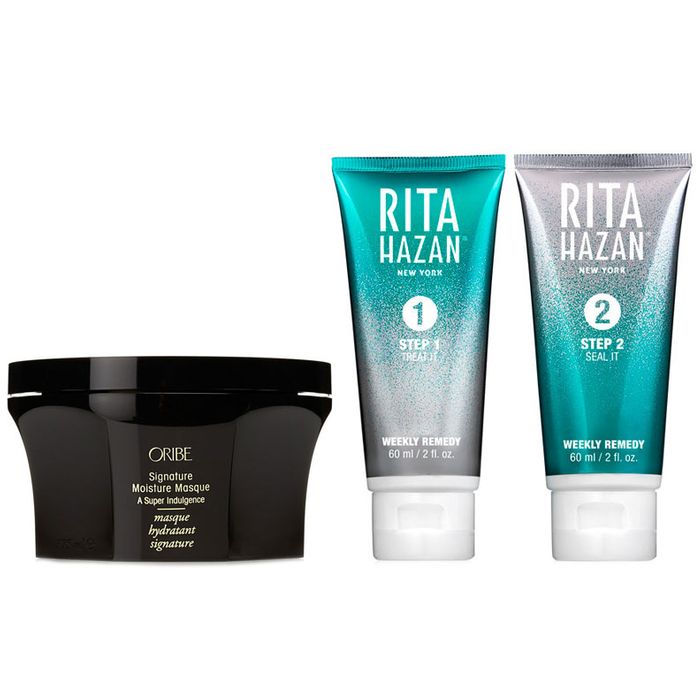 Photo: Courtesy of Oribe, Rita Hazan, and Carol's Daughter
When it's freezing cold out (and your space heater is blasting at full speed), it's likely that your hair will feel cracked and parched. Dry, winter air zaps it of essential moisture, and the only way to save it (short of a tropical vacation) is to use a really good hair mask. The Cut tested a bounty of masks currently on the market and determined the seven very best ones for curly, frizzy, dull, and seriously moisture-deprived hair. From the Rolls-Royce of hair care to a surprisingly effective drugstore find, click through our slideshow for the best hair masks to get you through winter.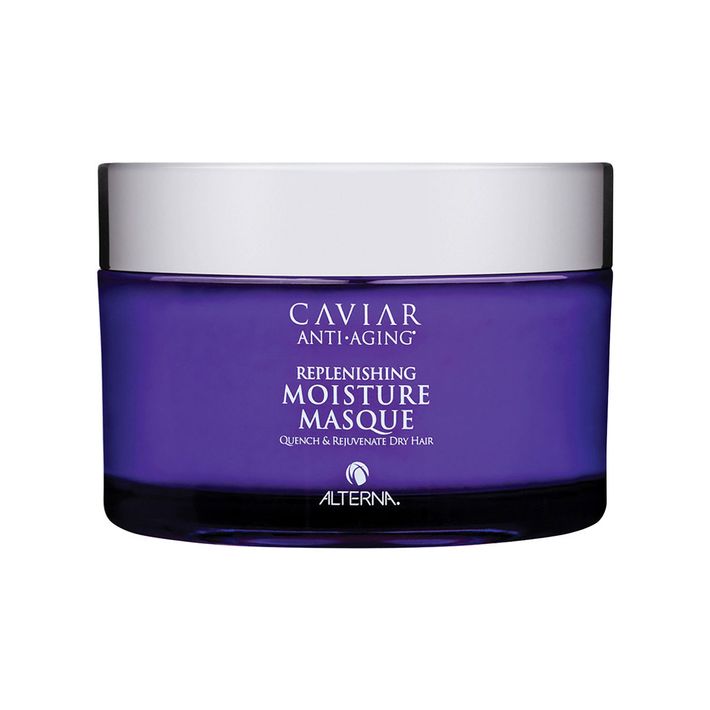 Dry Hair: Alterna Haircare Caviar Anti-Aging Replenishing Moisture Masque
The smell of Alterna Haircare's Moisture Masque is like that of Gap's Grass. Its main focus is to "quench and replenish hair," and it acted quickly after sitting on my hair for three minutes. The formula is lightweight like lotion, and it hydrated my curls without weighing them down. It's best used on thick hair that needs a light condition; for fine hair, it'll act as a deeper treatment.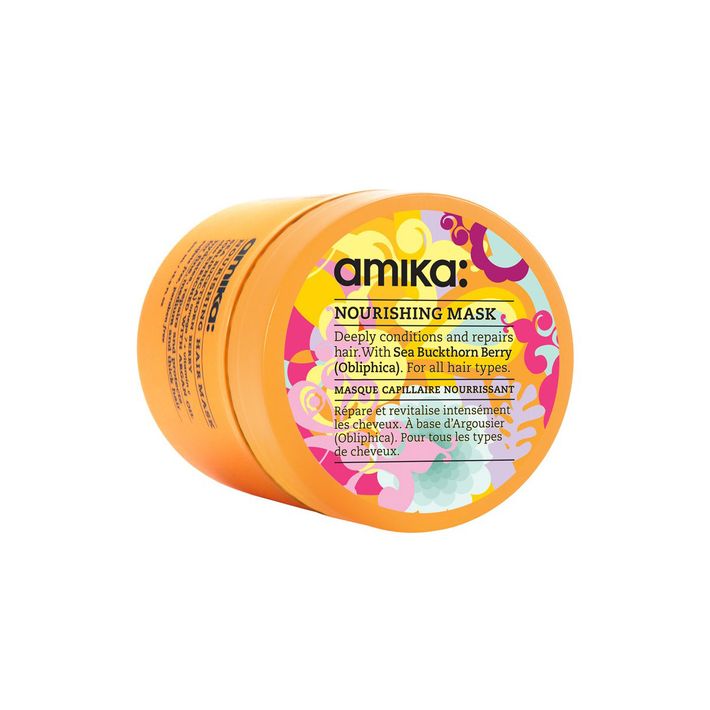 Dry Hair: Amika Nourishing Mask
It's always difficult to determine how a conditioning treatment repairs damaged hair. But Amika's Triple Rx Mask — which is formulated to repair, restore, and revitalize — moisturizes like a hot-oil treatment. Shea butter and seed oils not only hydrated my crunchy strands, they helped my hair feel super-soft days later. It's a terrific mask for both thick and fine strands in that it won't weigh your hair down.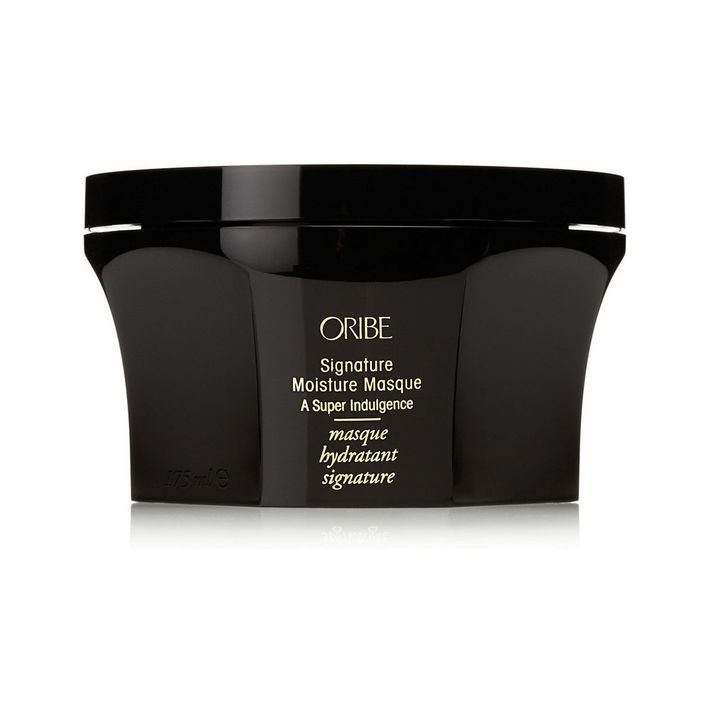 Dry Hair: Oribe Signature Moisture Masque
Oribe is often cited as the Rolls-Royce of hair care, and with the brand's Signature Moisture Masque, it's easy to see why. The mask is super-thick, like whipped shea butter, and layers over hair like a creamy spackle. I waited five minutes to rinse (although the label cryptically instructs the user to "indulge for as long as you want"), and the mask seemed to leave my hair like melted butter. My parched curls appreciated it, though some with finer hair may feel that the intense mask is too heavy.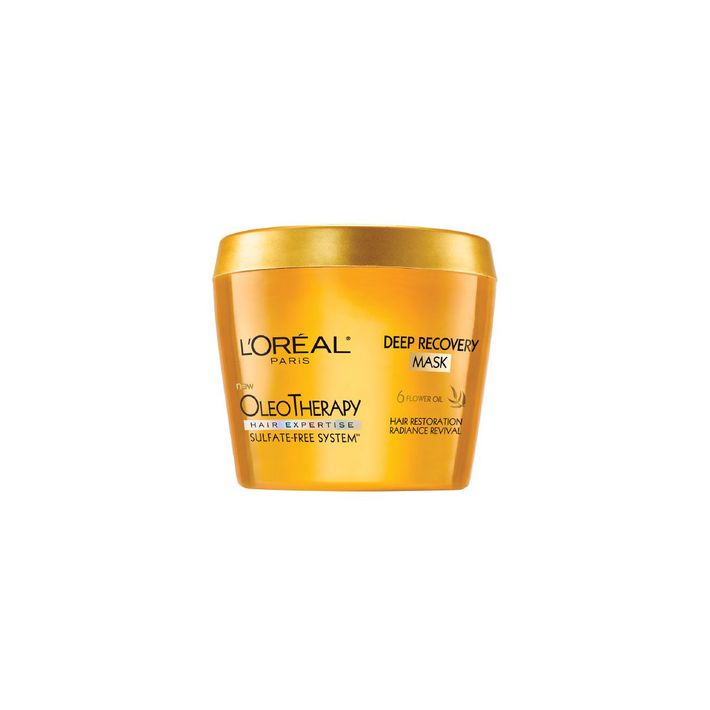 Frizzy Hair: L'Oréal Hair Expertise Oleo Therapy Deep Recovery Mask
L'Oréal's Oleo Therapy is like the hair equivalent of the fabric-softener sheets you throw in the dryer to ward off static cling. After rinsing the mask from my hair, my locks felt smoother, and the stray hairs that used to poke out lay flat. The oil-meets-creamy formula made my seriously neglected strands appear healthy and smooth without weighing them down.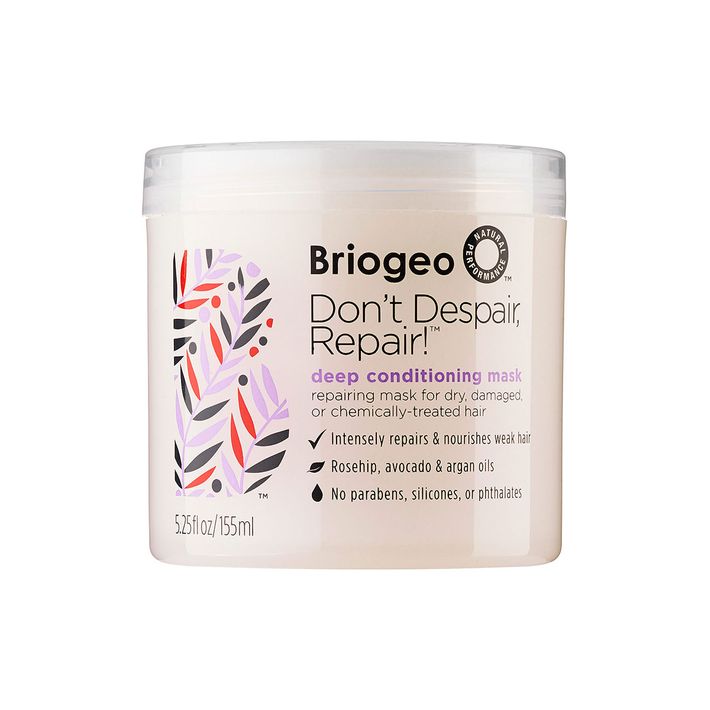 Frizzy Hair: Briogeo Don't Despair Repair Deep Conditioning Mask
Briogeo's "Don't Despair, Repair" mask claims to hydrate dry, damaged, or chemically treated hair, but I instantly noticed how much smoother my hair felt after just one use. The texture of my hair reminded me of the silkiness I experienced when I used to chemically relax my hair. With a packed ingredient list of aloe, almond, argan, avocado, rosehip, and sunflower seed oil, it's no surprise that my hair felt like that soft, fancy, makeup-brush hair.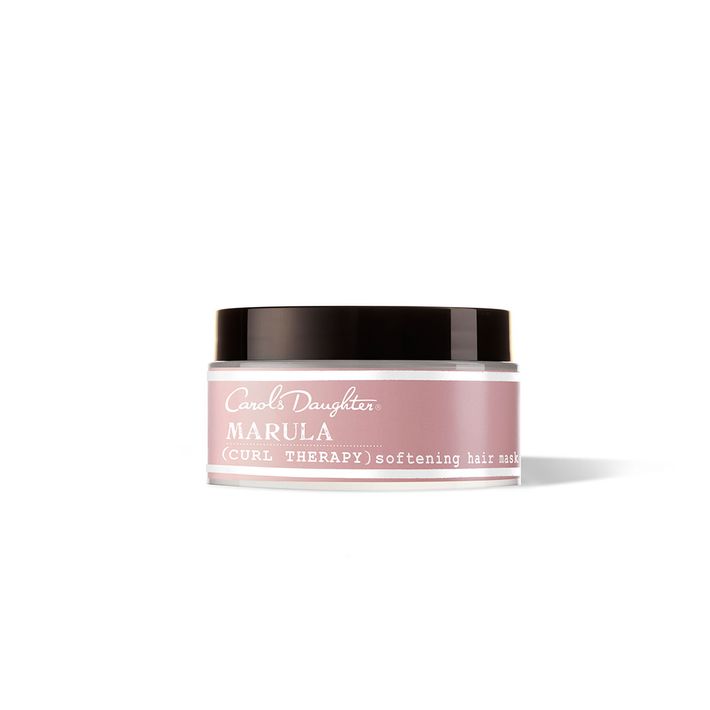 Curly Hair: Carol's Daughter Marula (Curl Therapy) Softening Hair Mask
The Marula Curl Therapy Softening Hair Mask by Carol's Daughter really did appear to soften my hair. The thick mask smells like almond cookies, and I noticed that after my hair air-dried, my curls felt smooth within their coil-y spirals.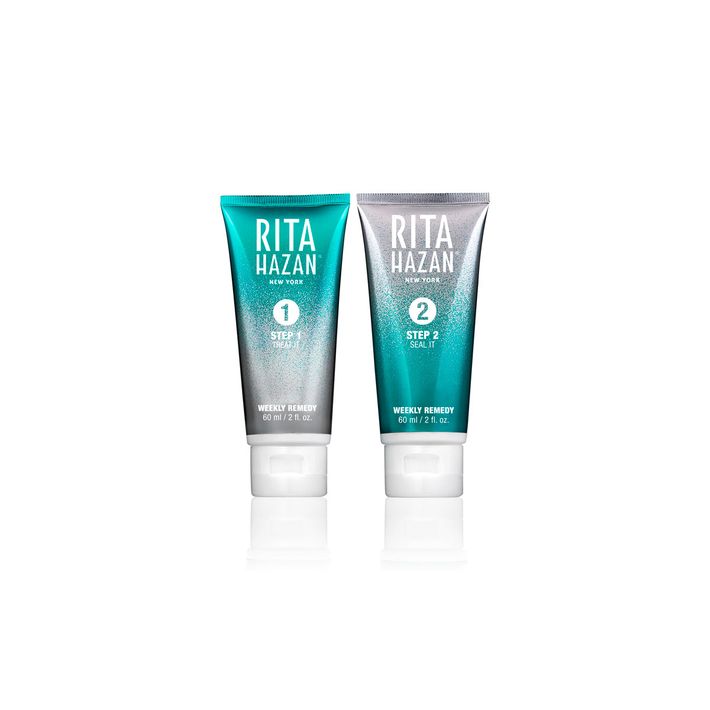 Dull Hair: Rita Hazan Weekly Remedy
Although a two-step system, Rita Hazan's Weekly Remedy required the least amount of time. Consisting of two conditioning tubes, the formula in the first bottle is formulated to open the hair's cuticle and lay the groundwork for enhanced moisture penetration, while the second releases deep moisturizers like moringa seed and olive oil. Both of the conditioners need to be rinsed immediately after you apply them to your hair, which makes the entire process last all but two minutes. I noticed that when I flat-ironed my hair later, my normally dull hair was extra shiny.