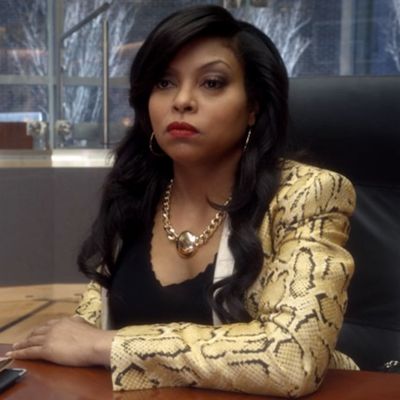 If you're not watching Fox's Empire yet, it's time to get involved. The hip-hop soap opera centers around the members of the Lyon family, all vying for control of a record label — basically a retelling of King Lear, just with more yachts, gold chains, boss furs, and enjoyable musical numbers. We're only one episode in, so it's too early to tell who will be victorious in taking over the empire, but if we're calling it based on wardrobe, my money's on the show's matriarch, Cookie.
We don't meet Cookie, played by Taraji P. Henson, until about ten minutes into the first episode, and by then I was already transfixed by the powerful tableau of Terrence Howard's various formal pajama sets. But after the whirlwind of eye-delights that is Cookie came onscreen, I was sold. Hers is a wardrobe filled with a jumble of animal prints, "don't fuck with me" heels, and sumptuous silk shirts. She's a woman on a warpath who inherently understands that a hostile takeover of a company requires a Stella McCartney jacket and a proper blowout. For that, we pay tribute with a roundup of her best looks from the pilot. Ahead of tonight's second episode, here's Cookie's guide to dressing for the job you want (or the one you'll rip from the hands of your enemies).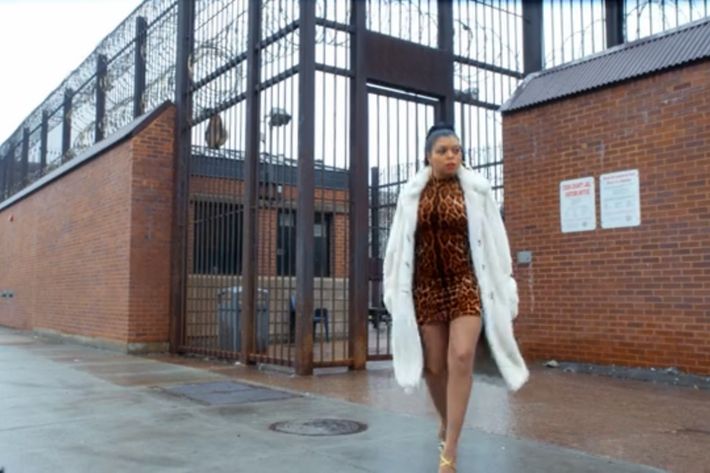 Cookie's coming home!
After serving for decades behind bars on drug charges, Cookie emerges from prison like she's about to attend the 1993 Grammys — complete with nude pantyhose.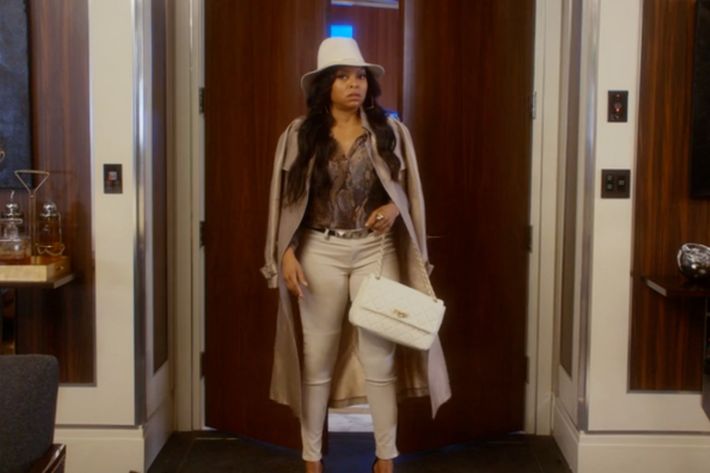 Cookie's in the corner office!
One day, Cookie shows up to her ex-husband's office totally unexpected, like a ghost. But even if you're harnessing the neutral tones of the spirit world, do so with style and aplomb, as Cookie does with her fedora and animal-print shirt.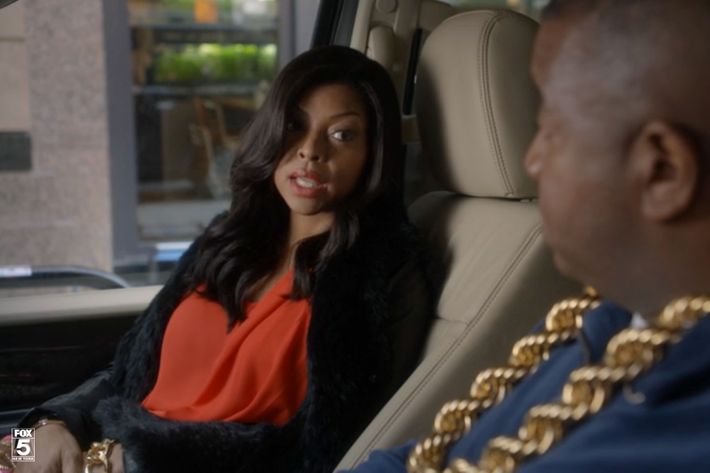 Cookie's turning her enemies' friends into enemies.
A red blouse of power and power plays.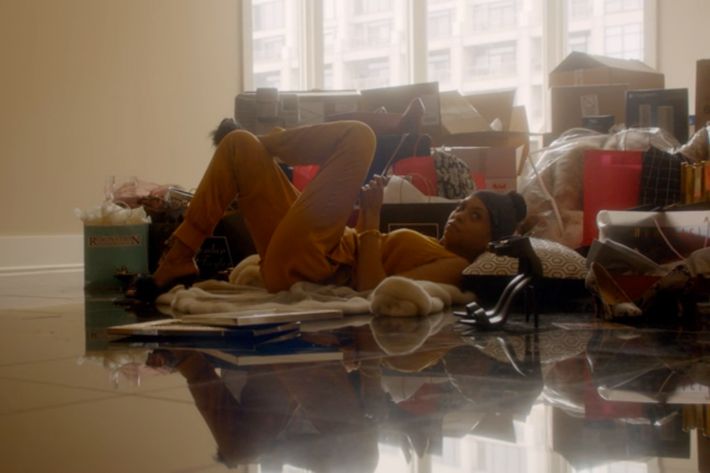 Cookie's taking some R&R.
What's the saying? Never let them see you in sweats? Even while lounging in an unfurnished apartment, Cookie's silk jumpsuit and feather-y boudoir heels command a certain kind of respect. As does the gun she has hidden next to her.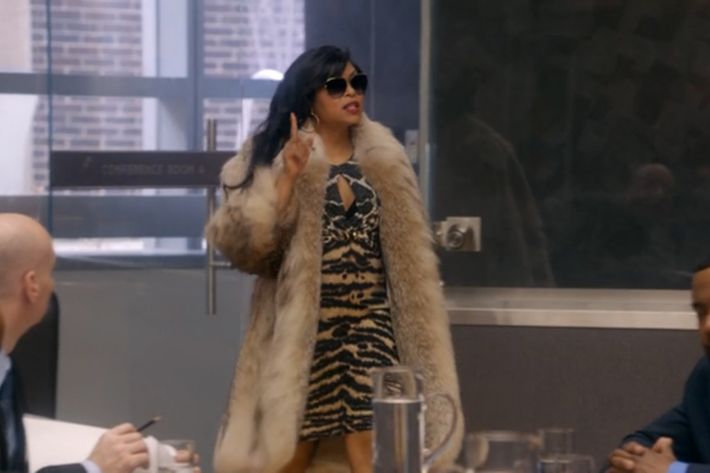 Cookie's in the boardroom!
When storming a board meeting uninvited, you need an outfit that says "you're messing with the wrong bitch" — and then you have to say it with your mouth.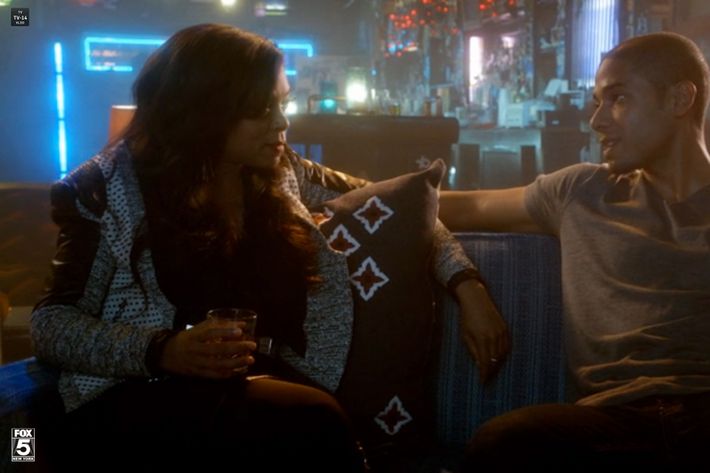 Cookie's in the club!
While convincing an artist to return to the spotlight, Cookie demonstrates she has both skills in negotiating and using proportions — see: the sharp, structured jacket — to her advantage.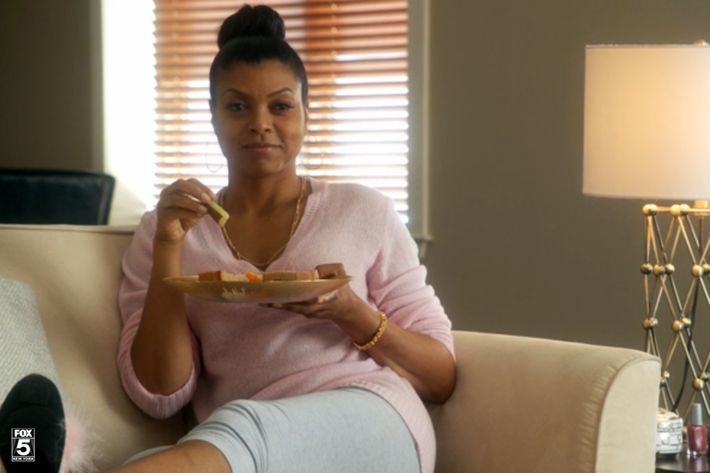 Cookie's enjoying a healthy snack!
Everyone needs a break from scheming, but as we know by now, her loungewear also remains flawless.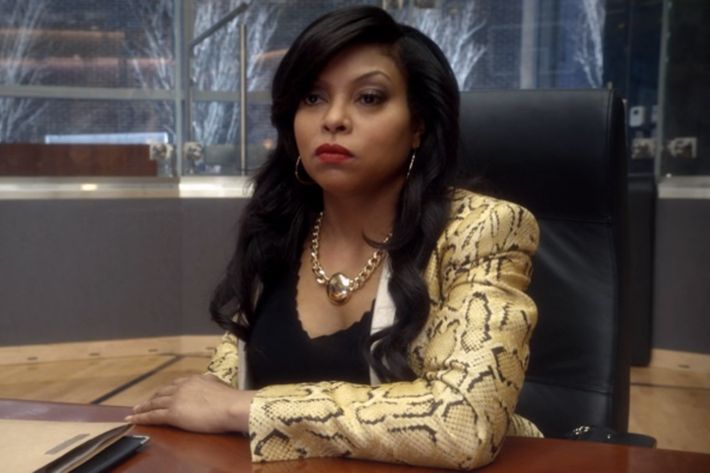 Cookie's getting her payday!
Nothing says "do not underestimate me" like a snakeskin Stella McCartney jacket.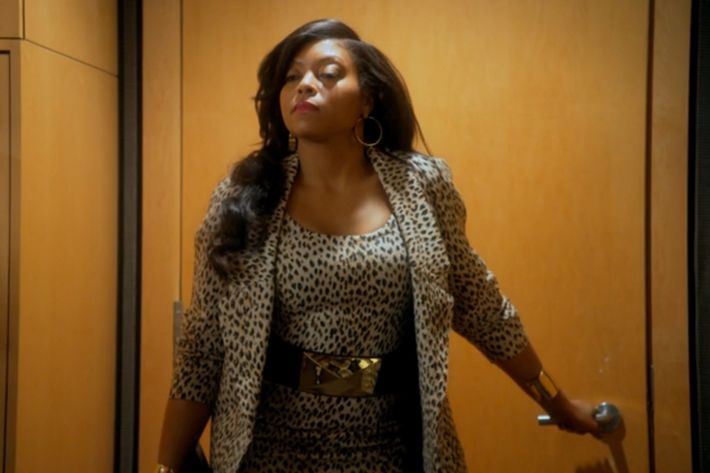 Cookie is about to own you.
As ferocious as the jungle cats whose prints she favors.