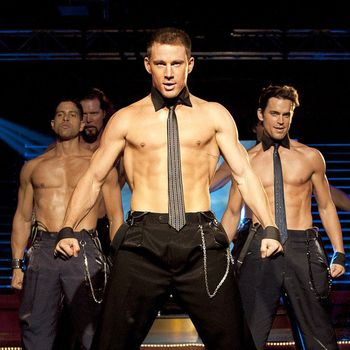 Defamer thinks it's uncovered Channing Tatum's YouTube account. While there's no solid proof, everything about the account for YouTube user "PoeticalMotion" sounds like it could be Tatum — especially the repeat viewings of videos like "Bare Knuckles Fight in Gym Class."
Among the few videos on his YouTube watch list is this gem, a 45-minute playlist called "2014 Sex Songs Mix Bedroom Magic," presumably the songs Tatum likes to make sweet, dirty love to. Here is said playlist, should you want to re-create for your own 45-minute sex needs:
This is all still unsubstantiated, but does anything in this world feel truer than Channing Tatum knocking boots to "Wet the Bed"  by Chris Brown and Ludacris? I think not.