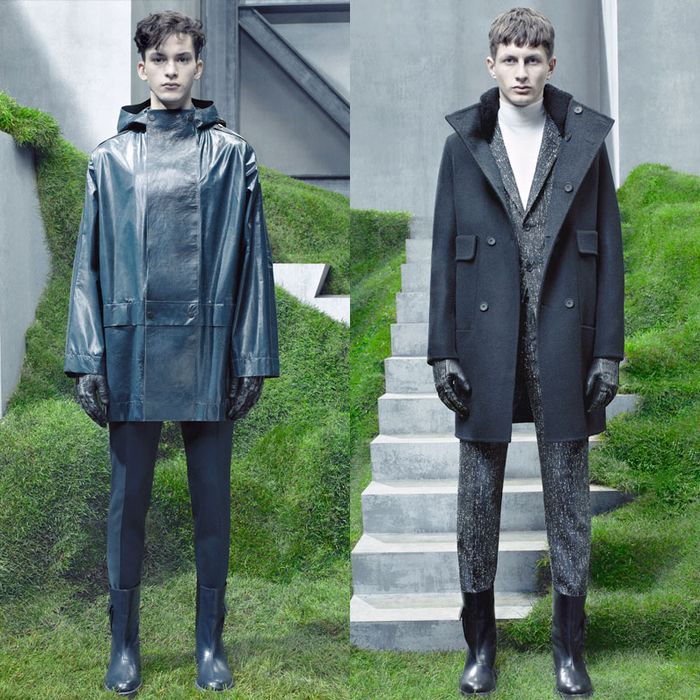 PARIS — For all of the megaglamour that goes into Balenciaga's women's shows, it's surprising that the brand's menswear presentations are relegated to small, appointment-only showroom visits in the 6th arrondissement. But, arriving at my call time yesterday, it was immediately clear why: In order to truly appreciate the men's collection, you needed to see it up close.
Alexander Wang didn't appear to be bogged down by the house's heritage when he set out to design this men's collection. In photos, the clothes read as predominantly black and gray — but in person, there were several hidden details in the design: A paper-thin anorak, for example, felt like PVC, but was actually kangaroo leather. A simple-looking Henley turned out to be cashmere, and a classic suit jacket closed with imperceptible magnetic clasps.
This disguised luxury continued on to bomber jackets — quilted only on the inside — and a sweatshirt cut by hand with an elaborate lattice-front. Even ice-trekker boots that looked at first glance like rubber Wellies turned out, in fact, to be calfskin.