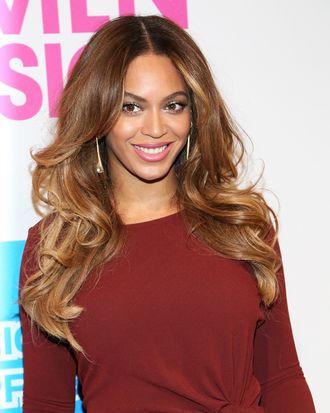 Photo: Monica Schipper/Getty Images
Rare human-diamond Beyoncé briefly followed a singular person on Instagram. The perfect ZERO number of accounts Beyoncé had followed until this moment was disrupted. Though she attended to this single positive digit briefly, it was an unforgettable interruption.
But calm your breath. After this hasty lapse, Beyoncé unfollowed blessed Instagram user @thaisalcosta. Beyoncé returned to the numerical entity as singular and absolute as Beyoncé herself. She has come back to the center of all things. She is now, again, in the balance between here and not here; at the very infinitesimal root of being. Beyoncé has returned to zero, and all has centered with the universe.