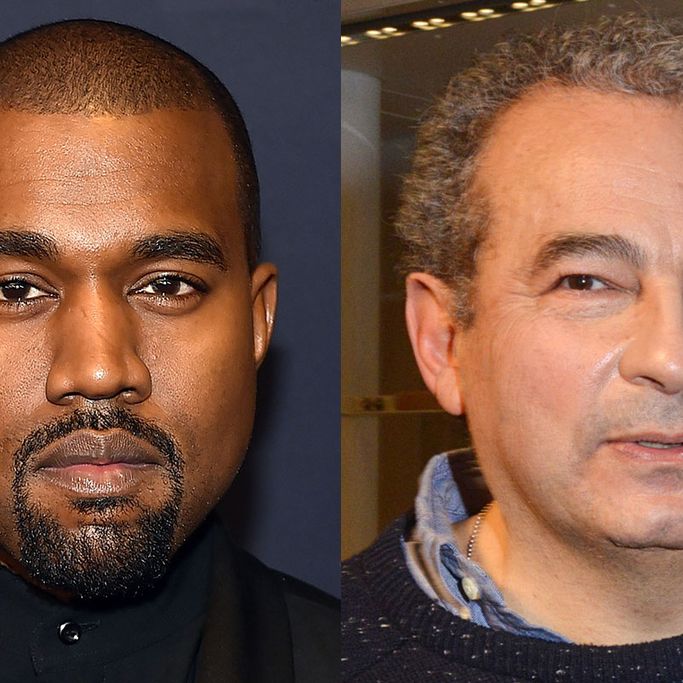 A.P.C. designer Jean Touitou, never one to shy away from controversy — namely, slamming Hedi Slimane, trashing collaborations, and manufacturing "douche" bags — basically courted it at his men's presentation in Paris. The designer typically holds up handwritten signs to denote new sections of the presentation. Thus, for one section, during which four models wore sweats accessorized with boots from the French brand's Timberland collaboration, the sign read, "Last Ni##@$ IN PARIS."
"I call this one look Last N****s in Paris. Why? Because it's the sweet spot when the hood — the 'hood — meets Bertolucci's movie Last Tango in Paris. So that's 'N****s in Paris' and Last N****s in Paris," Touitou said, as reported by Style.com's reviewer.
When some audience members laughed uncomfortably, Touitou continued as follows: "Oh, I am glad some people laughed with me. Yes, I mean, it's nice to play with the strong signifiers. The Timberland here is a very strong ghetto signifier. In the ghetto, it is all the Timberlands, all the big chain. Not at the same time — never; it's bad taste."

When the reviewer emailed him for a follow-up, the designer was less than apologetic about his wording. "One hip-hop song is called 'N***** in Paris.' One movie is called Last Tango in Paris," he replied. "I made looks which are a cross-over of those two references: the Timberland shoes and the sweat pants are iconic of hip-hop, and the camel hair color coat, worn with nothing under it, is iconic of that precise movie. I am friends with Kanye, and he and I presented a joint collection at the same place, one year ago, and that this thing is only [an] homage to our friendship. As a matter of fact, when I came up with this idea, I wrote to him, with the picture of the look and the name I was giving to it, and he wrote back immediately saying something like, 'I love this vibe.'" Sure, the old "some of my best friends are Kanye West" defense.