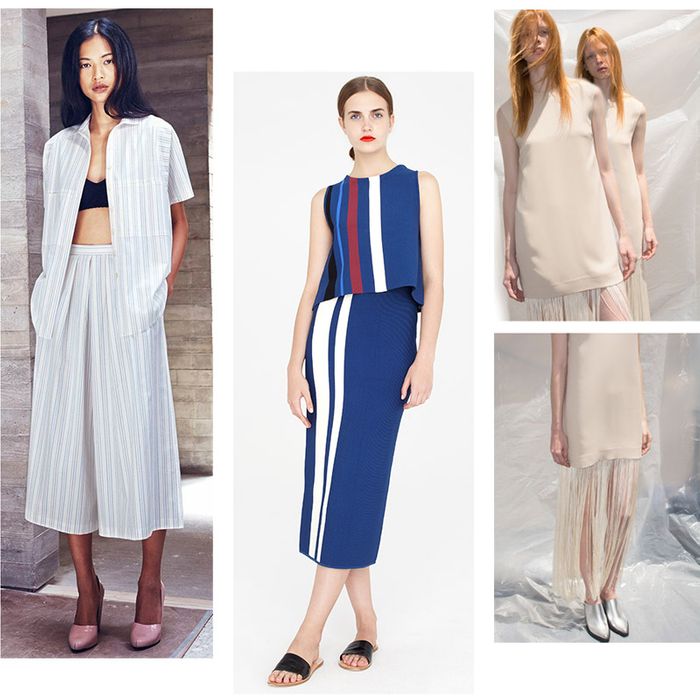 Photo: Trademark, Rachel Comey, Apiece Apart, Nomia
This week on the Cut we're exploring how to get your act together when it comes to personal style — from organizing your closet, to finding your signature scent, to figuring out your work uniform.
Louisa and Pookie Burch, whose year-old label Trademark has already become an industry stalwart, originally wanted to call their line Uniform. "Our heart was set on it," Louisa says. When they learned the name was already trademarked, the current name slid into view. It's a telling anecdote, considering that the Burches didn't exactly follow typical new-designer protocol from the get-go. Rather than start with ready-to-wear and roll out categories over time, they included shoes, jewelry, outerwear, and accessories right from the start. "I want it all" is a common rave among editors, but rarely true of fledgling collections. But at the preview for their first season, you didn't think, Nice start, guys. You thought, Here's my dream wardrobe.
The Burches are among a cadre of New York–based designers crafting uniforms for creative, interesting women who aren't necessarily fashion mavens. Like their fellow labels Apiece Apart, Nomia, and Rachel Comey, the Burches aim to dress women for their day-to-day existences. "We're not very trend-driven," admits Pookie. "We try very hard to make everything rooted in something classic and something nostalgic, whether it's a very simple stripe or a fabric that you've known forever." Completing the circle, the two even work with a factory that makes Japanese school uniforms.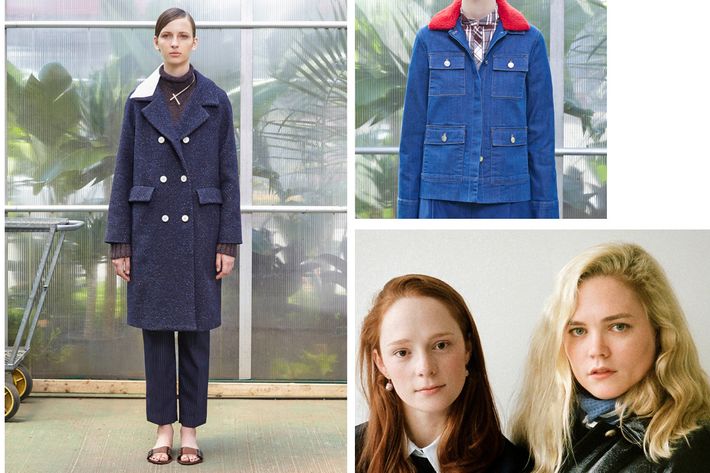 Their aesthetic, which is best described as naïve prep, leans heavily on inspiration from the '60s and '70s, which is a starting point for many of their best pieces, which Pookie sums up as "things that you've always been looking for, but you've always had to buy the men's version of it, or a vintage version of it." Like, for example, the Marina fisherman sweater, which has been a retail hit. Or the clear plastic rain slicker that suddenly, with the addition of piping and a slim cut, looks chic.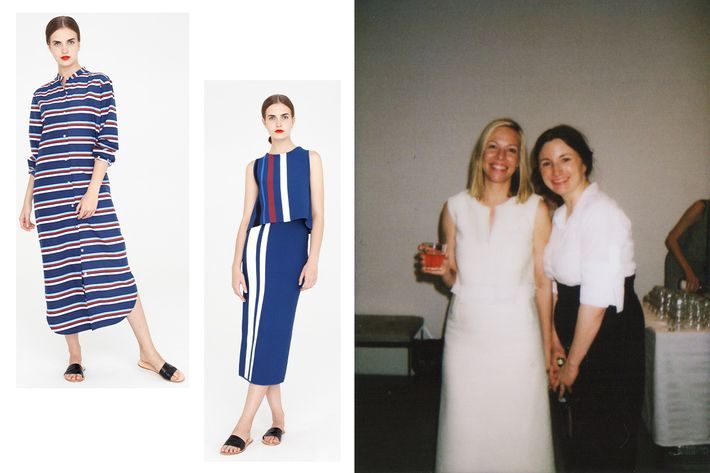 "There was so much stuff out there, it was really about trying to cut a path through the woods," says Starr Hout, who, along with co-designer Laura Cramer, founded Apiece Apart in February 2008, shortly before the bottom fell out of the stock market. The initial idea came about on a joint 30th-birthday trip to Marfa. "After an eight-hour drive in Laura's Mercedes that kept breaking down," Hout recalls, "we got into west Texas, which kept getting more and more sparse as we drove out." The minimalism of the landscape got them thinking. "Laura said, 'Wouldn't it be amazing to have this wardrobe of essential elements that you could put together and go anywhere and do anything?'" As they developed the idea, the two soon realized that they would have to offer recession-friendly workhorses — what Hout calls "wardrobe solutions." The designer, who has pared her closet down to Marie Kondo–approved levels — two skirt styles, a few pairs of shoes by Dieppa Restrepo and Céline — is a fan of the approach herself, while her co-designer is a hair's breadth more maximalist. Says Hout, "It's very efficient and it goes back to Bauhaus thinking. I studied art history at NYU, and I just love the idea of a modular lifestyle."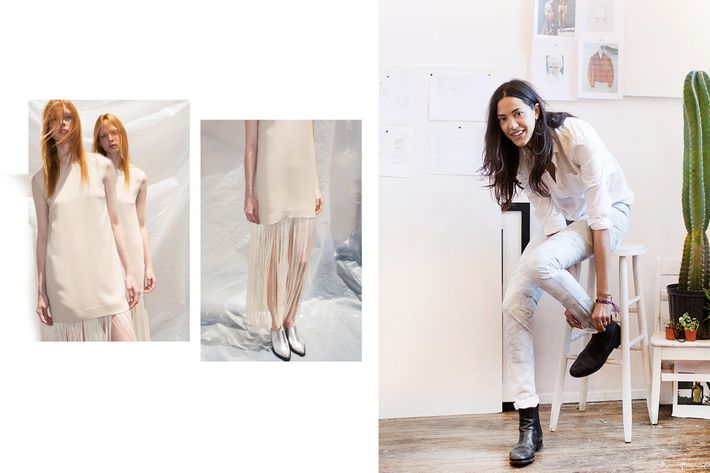 Yara Flinn founded Nomia after a stint working at the Fondazione Prada, and currently works out of the CFDA incubator in the Garment District, putting together her utilitarian-influenced wares. She wasn't always a uniform-dressing convert, though. "I think when I started out, I was into creating very unique pieces," she says. The line's evolution came when she realized that she herself was a uniform aficionado. "I just wear a uniform myself every day, because I don't like thinking about what I'm going to wear, which is kind of ironic. If I don't think about what I'm wearing, it's easier for me to design." Cut to Flinn's spring 2015 offering, which features floor-sweeping, minimalist maxidresses. and crisp, mandarin-collared white blouses.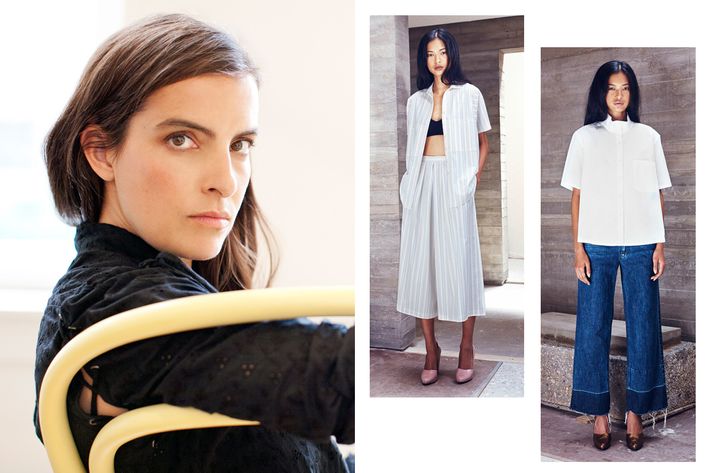 Rachel Comey, perhaps the best known of the four, has been able to get a greater sense of her sheer number of repeat customers ever since opening her shop on Crosby Street this summer. The designer, who started doing womenswear more than a decade ago, says the store has been attracting a wider age range of customers, including "women in their 60s and 70s, which is cool." Comey says she does well with pants and "huge" in dresses — "I feel like we have a lot of staples there that are go-tos for our team and our customers." The Westside wide-leg pant is one of her store's best sellers. While Comey skews a bit more Brooklyn hipster than the rest, her clientele is still drawn to simplicity and comfort.
The other three also mention having recurring hits season after season. Flinn points to Nomia's Army Navy–inspired fishtail parka. For Apiece Apart, it's a collarless white button-down based on a shirt Hout found at a flea market in Provence. "You can roll up the sleeves and throw it on with the [label's] matchstick jeans," she says. Trademark prides itself on its jeans, of which Louisa says, "the fit seems to be working well for a lot of people" — so much so that customers snap them up in every color.
But there's a catch-22 inherent in designing long-lasting, trend-proof pieces: Season after season, you still, to put it crudely, need to move the merch. So how do these designers keep things interesting while still igniting that "need-to-buy-it" spark? Comey's solution to that quandary is simple. "I start with the thing I'm craving — like a silhouette or a texture  — and work back to what I need to style that with, how I'm wearing it, when I'm wearing it, where I'm going in it." From there, a full collection begins to flesh itself out.
It surely helps that most of the designers cop to being uniform dressers themselves. As Hout puts it, "It works, and it liberates you to get on with your greater passions." Says Pookie Burch, "Louisa and I sort of wear a different version of the same thing every day." She admits, "We don't do very well getting dressed up ourselves." Their customers might very well disagree.