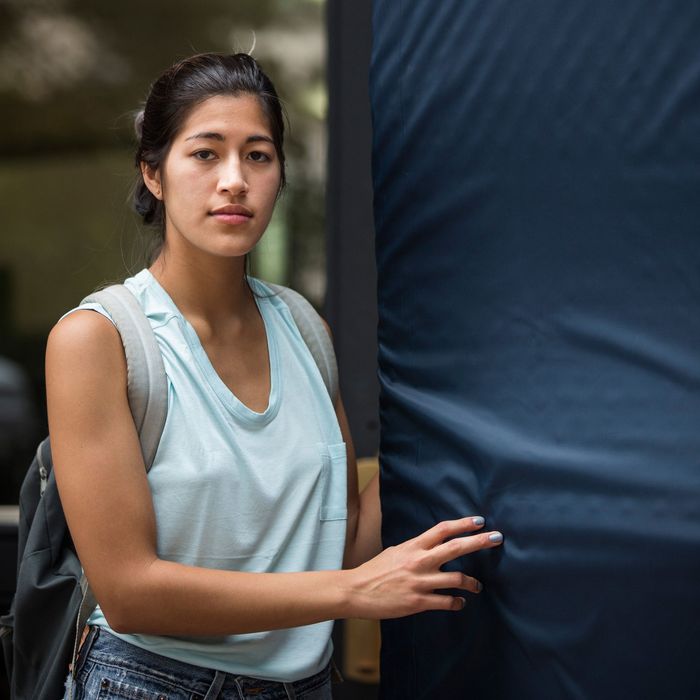 Photo: Andrew Burton/Getty Images
Tomorrow, at the State of the Union address, President Obama is expected to discuss his proposal to offer Americans free community college. But the cost of college isn't the only campus debate in recent headlines, and at least one attendee — Emma Sulkowicz — will be there to acknowledge the ongoing issue of rape and sexual assault.
Sulkowicz, the Columbia University student who has been protesting school policy by carrying her mattress around campus after her own alleged rapist was not expelled, will attend tomorrow's State of the Union address with Senator Kirsten Gillibrand, reports the New York Daily News. "I hope the president will seize this opportunity to shine a national spotlight on the need to flip the incentives that currently reward colleges for sweeping sexual assaults under the rug," Gillibrand said. Sulkowicz won't be bringing the mattress.