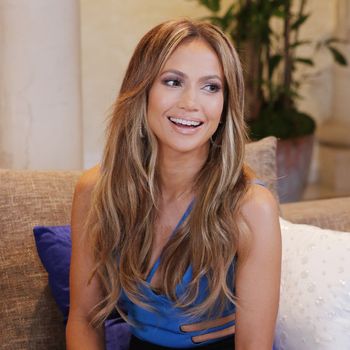 Photo: Alexander Tamargo/Getty Images
How does Jennifer Lopez look so gosh-darn young? It's a question that has been stumping the general public since J.Lo stopped aging approximately 20 years ago. It turns out, J.Lo herself is not immune to similar bewilderment — it appears even she has no idea why she still looks like a teenager, she told E!:
"I don't think about it much. I feel super youthful. I don't know if it's because of my kids, my twins are 6, [but] it's like I'm reliving my youth with them. I don't know, but I absolutely don't think about it."
J.Lo's fountain of youth remains a mystery, though this quote suggests the life force of small children might have something to do with it.