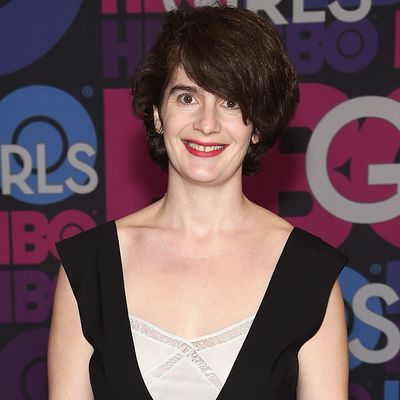 Photo: Jamie McCarthy/Getty Images
Actress and new mom Gaby Hoffmann had the best response to that banal "How'd you get your post-baby body?" red-carpet question. It wasn't "just breast-feeding" or hours of Tracy Anderson, but a steady diet of good old placenta smoothies, she tells People:

"Placenta, placenta, placenta. Just eat that s— up, and it does a girl good … I made smoothies out of it for three weeks. I had a home birth, so my midwife and my doula took it and cut it up into 20 pieces and froze it, and every day, I put it in a blender with strawberries and blueberries and guava juice and a banana, and I drank that s— up."
Admittedly, that doesn't sound half bad — the guava juice is a nice addition. Do we think this will be available at Smoothie King anytime soon?