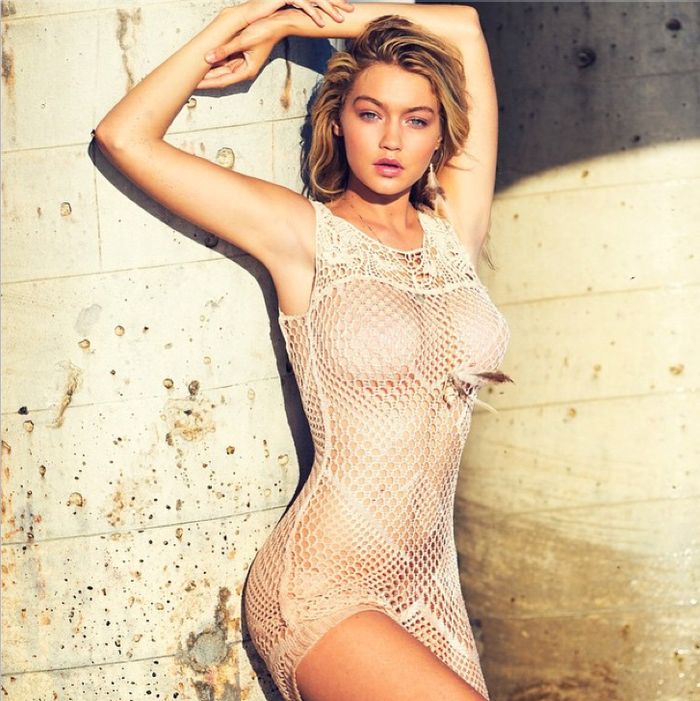 Photo: David Bellemere/Guess/via Paul Marciano/Instagram.com
In an upcoming advertisement for Guess, Gigi Hadid is wearing a partially finished knitting project as a dress. Within this dress, she displays the latest in unattainable body features: nippleless boobs.
She joins a parade of Barbie-breasted women (as frequently highlighted by Rolling Stone) as a living display of the new uncanny, a statue of disturbing flawlessness.