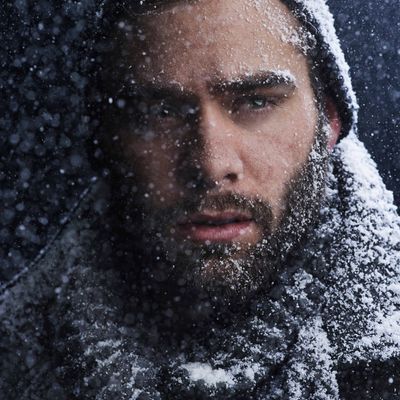 Photo: PeopleImages/Getty Images
Public transportation is going to shut down tonight, which means you have only a few precious hours to recruit your blizzard boyfriend (a special stranger with whom to get snowed in). There's really no time to waste! Do you want to wait out the winter thaw alone? We didn't think so. If you haven't yet locked down your BlizBF, we've prepared a few ready-to-use templates for your Craigslist-recruiting needs.
Blizzard W4M:
Seeking a man of few words and many passwords (Netflix, Amazon Prime, HBO GO, Hulu Plus).

Let's Spark a Doobie and Spark My Joy W4M:
After we eat the gourmet edibles you whip up, we'll read passages from The Life-Changing Magic of Tidying Up by Marie Kondo. You'll help me purge my closets, then we'll spend the rest of our snow days debating which articles of your clothing spark joy and which do not. (Spoiler alert: None of yours bring me joy, please get rid of them all.)

The Snow Is Coming, Are You? W4MW
Seriously, someone come over here with food. I didn't make it to Trader Joe's. Serious inquires only.

Three's Company W4MM
Fun girl looking for two guys to get snowed in with. Nothing weird, just want back up in case one of you is boring.

Snow Day Sex Buddy  W4M
CUM OVER PLZ. NSA SEX WITH A DOWN CHICK WHO LIKES BEING SPANKED AND OTHER STUFF. Just kidding; you'll take the dog out while I eat soup. Can you make soup?

SnowBound 2 U W4M:
No heat! Let me come over to your place and I'll sit on your couch without pants on while you watch me drink wine from the bottle and eat brownies from the pan — provided you supply the brownies. We can cuddle platonically for warmth, provided you don't have cold feet. Please bathe. Cable TV preferred. No promises I will leave after the snow melts.

Matching Furs W4M:
I won't mind that you haven't shaved your beard since October, if you don't mind that I haven't shaved my legs since Thanksgiving.