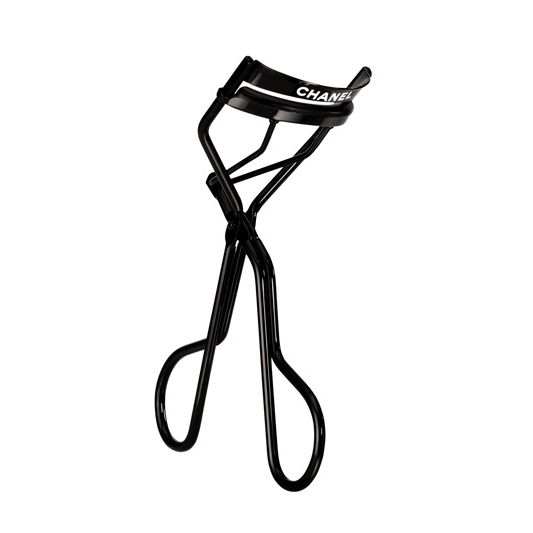 Photo: Courtesy of Chanel
My lashes are about as inflexible as Gwyneth Paltrow's stance on canned cheese. They remain stubbornly straight and slightly tapered at the ends, unless I use a good eyelash curler. And the Recourbe Cils de Chanel (French for Chanel eyelash curler) is one of the good ones. Without this curler, I would be a sleepier-looking, duller, less bushy-tailed version of myself. It's a light, sturdy tool that gently and firmly grips the lashes. It doesn't pinch, it doesn't hurt, and it makes lash curling seem not as much like the BDSM experience everyone thinks it is. The curve of the curler fits magically and perfectly against all eye shapes, leaving zero gap so you can get a perfect, natural-looking curl from base to tip. And, no matter how gloppy the mascara, my lashes always look perky, with a resilient curl.
Recourbe Cils de Chanel, $34 at Chanel.