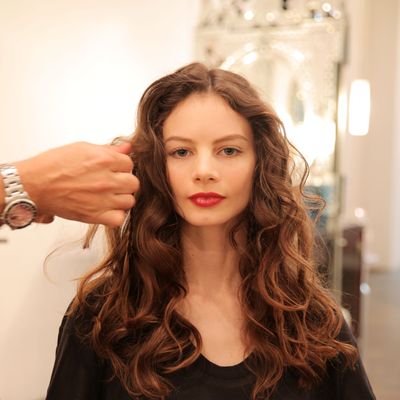 In 1990, unwittingly ahead of her time, my mother used mousse to style my hair for piano recitals. My velvet pinafore dress said, "I'm ready to play Bach," but my slightly crunchy, gelled curls said, "Mariah Carey, the wholesome years." But now it's 2015, and my hair is finally ready for mousse again. When Michael Angelo of Wonderland Beauty Parlor first suggested I use mousse, I wrinkled my nose. But as he demonstrates and explains in the GIFs below, it's the easiest way to get slept-in, mermaid-esque waves.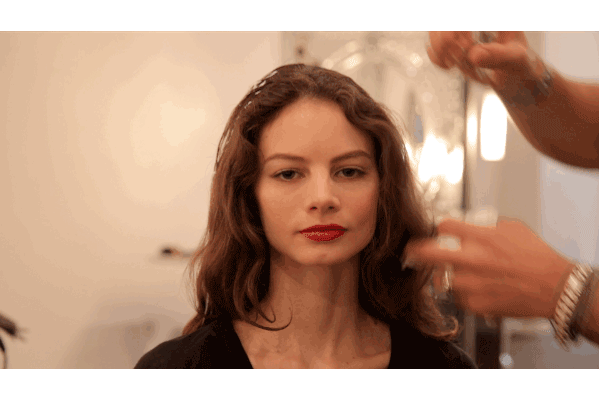 Step 1: Start by working a texture mousse through dry hair. In this case, Angelo uses Oribe Surfcomber Texture Mousse, which, he explains, coats the hair more definitively than a sea-salt spray. It gets absorbed, rather than being coated, and gives hair a more lived-in, second-day type of texture. Think of sea-salt spray as Malibu beach hair and mousse as more of a slept-in sex hair.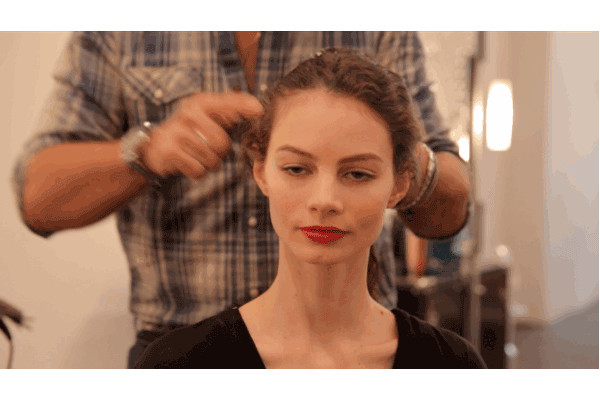 Step 2: Use a blow-dryer to dry the mousse throughout the hair.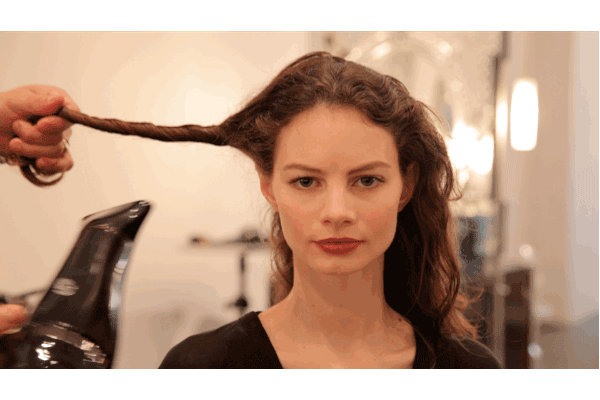 Step 3: To encourage a wave, you can also twist the hair and directly blow-dry.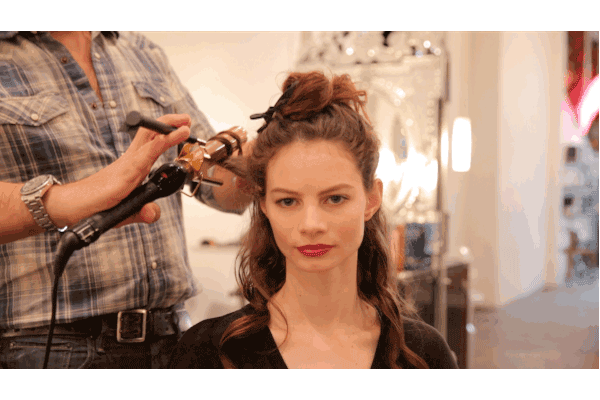 Step 4: Use an inch-and-a-half or a two-inch barrel curling iron to form loose waves. To prevent the dreaded sausage-curl effect, note that Angelo wraps the strands along the length of the hair, gently pulling down to release the curl. He also makes sure to wrap the curl away from the face.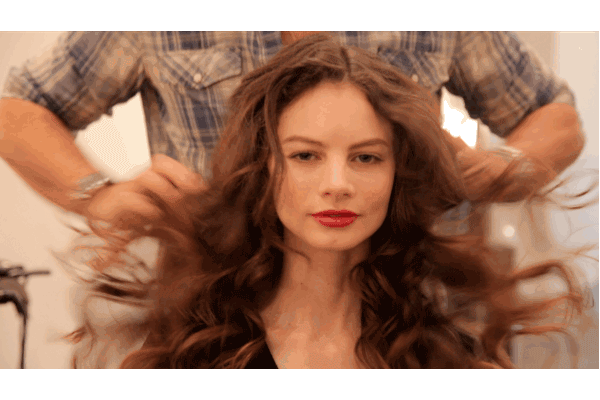 Step 5: To relax the curls, run your hands through them, pulling through strands of hair. You don't need to worry about ruining the curl's shape, as the mousse helps preserve some hold while still keeping it relaxed.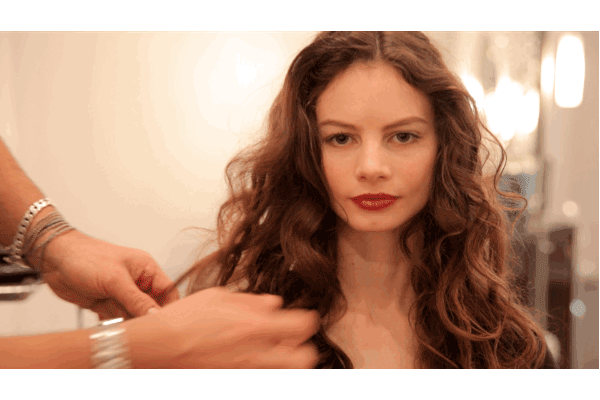 Step 6: You can further distress individual strands by doing a pulling motion, as seen here. These looser, finer strands will keep the hair from looking too uniform, and will help pull out individual pieces to frame the face.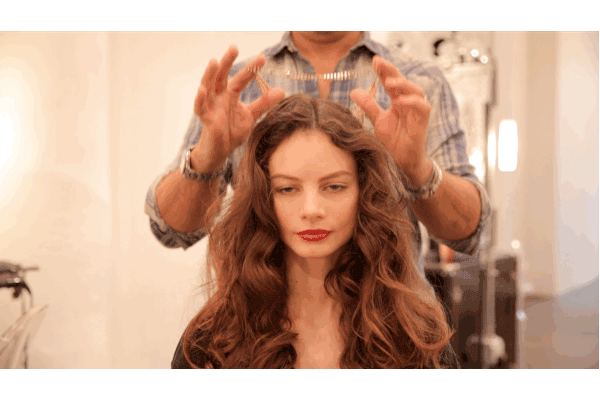 Step 7: For a final touch, Angelo tops off the mermaid waves with a glamorous Jennifer Behr headpiece for a Game of Thrones–type look. (This headpiece is similar, but the exact one is available at Wonderland.)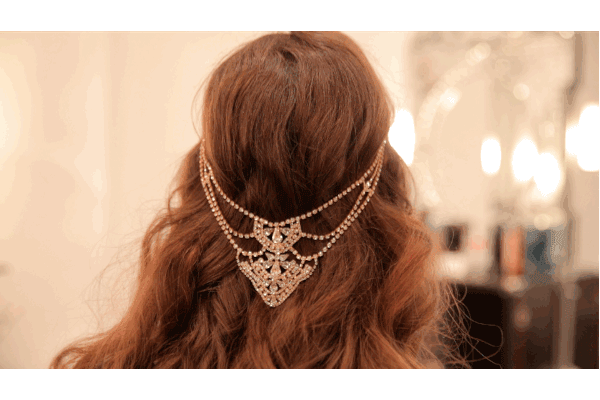 Step 8: The finished look.