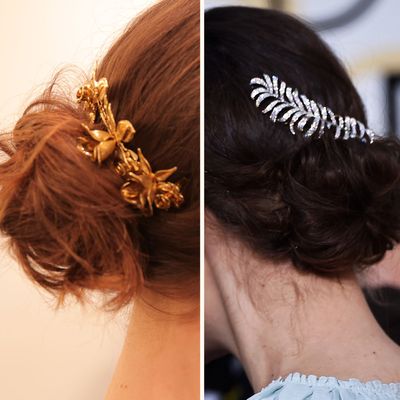 I used to associate hair combs with Lady Edith on Downton Abbey. But when I saw Keira Knightley's pretty ornamented updo at the Golden Globes (the expert work of hairstylist Ben Skervin), I considered giving them a try. Armed with some Jennifer Behr hair combs, Wonderland Beauty Parlor hairstylist Michael Angelo tells the Cut these accessories are surprisingly "really easy to use." In the GIFs below, Angelo demonstrates three easy ways to use a hair comb that instantly elevate a hairstyle to Iggy Azalea–approved levels of fancy.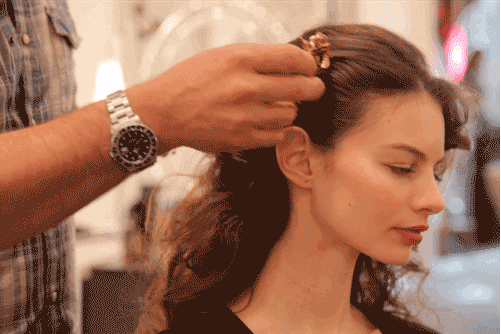 Look 1: The easiest way to use a hair comb is to sweep it along the side of the head, pinning the hair back for a romantic, loose look. This works especially well if you have a beautiful, wavy texture already going on.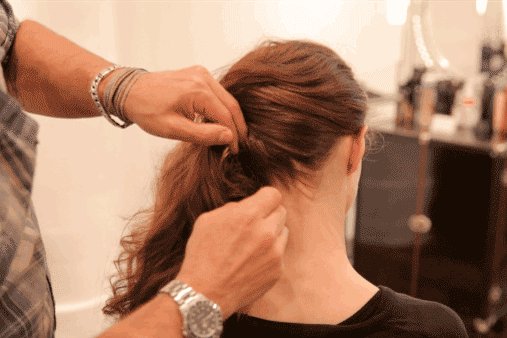 Look 2, Step 1: Try using a hair comb to accent a modern French twist. For hold, Angelo first lays a row of bobby pins up and down the length of the head.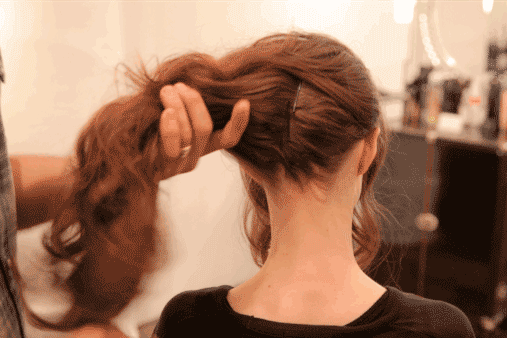 Look 2, Step 2: He then twists the length of hair and loosely rolls and folds it in. Be sure to leave a few loose, face-framing pieces in the front, to keep the look modern. You can also leave the slightest bit of volume on top, to give it a little bit of a Bardot feel.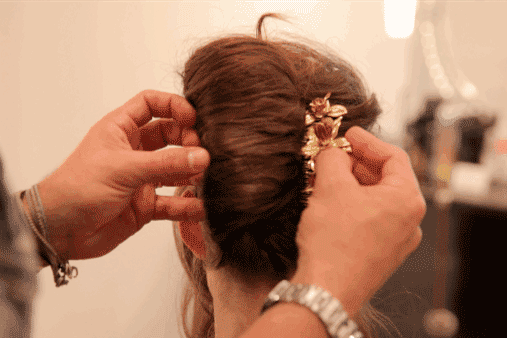 Look 2, Step 3: He pins the twist into place and accents the side with the hair comb.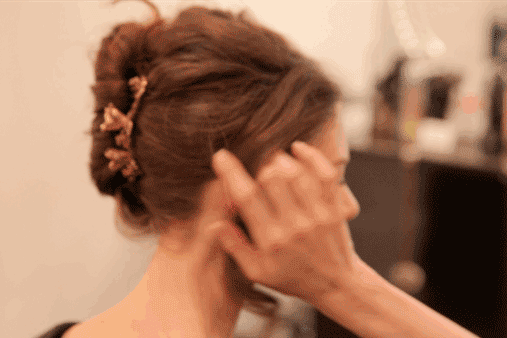 Look 2: The look, a loose French twist.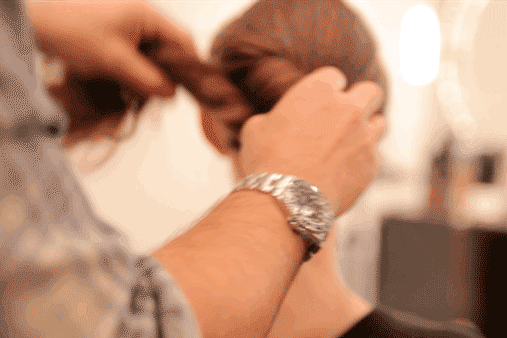 Look 3, Step 1: The third look is a loose chignon or bun. Angelo twists the entire length of hair and then pins it into a loose coil.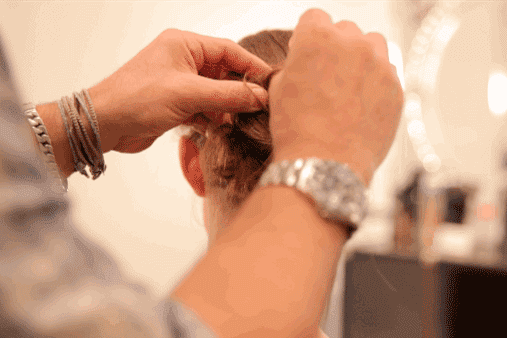 Look 3, Step 2: Note that he's not too precious about the bun, leaving it loosely pinned with a few messy pieces.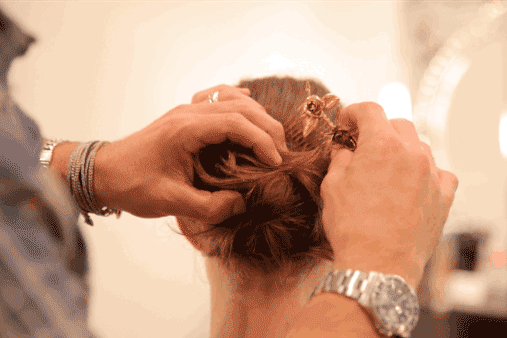 Look 3, Step 3: You can experiment with where you want to place the comb. In this case, Angelo pins it alongside the top.
Look 3: The final look.