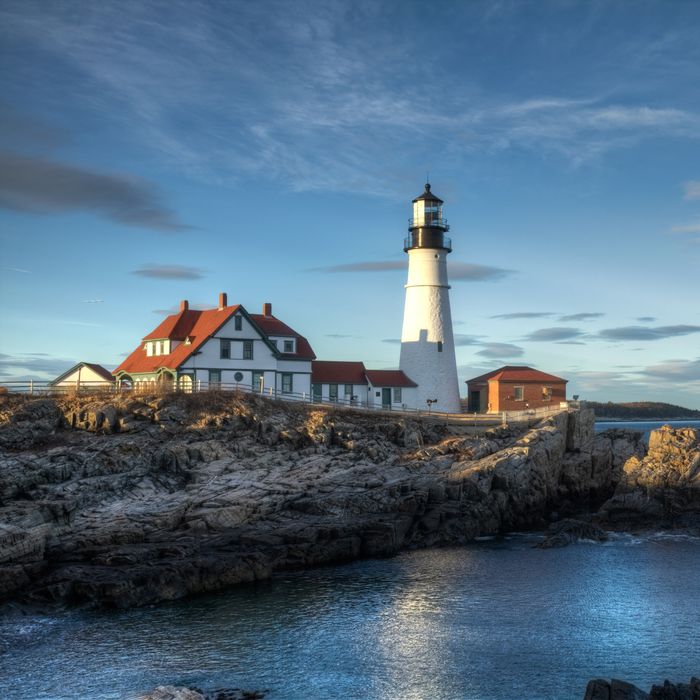 Photo: Kenneth C. Zirkel/Corbis
If you step into an urban center, a city, or a sizable village, how do you assess its level of coziness? How many girls with hair flowing long from knit caps do you have to spot? Does every corner have a purveyor of warm beverages and frosted windows? Did you count at least a dozen spaniels, prancing with happy energy, jingling dog tags that identify them as Rosy or Tripsy? Is every man snuggled in a cowl-neck sweater? Sure, whatever.
Anyway, some chumps (environmental scientists) commissioned by Honeywell Heaters, have ranked the most-cozy cities in America. They put Portland (Maine), Santa Barbara, and Asheville at the top and used florists, breweries, bed-and-breakfasts, and coffee shops as some contributing factors.
Anyway, cozy is pretty intangible and ill-suited for the competition required for rankings. Cozy just wants to rest her eyes, and nuzzle under a throw blanket while beloved friends chat softly about a book they just started. Cozy doesn't care where she falls on a list. Cozy simply is.