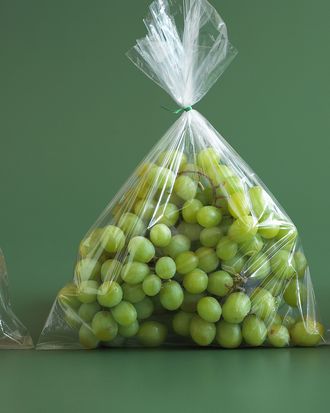 Photo: 2/David Chasey/Corbis
Jamie Dornan has one job as the male lead of Fifty Shades of Grey: to get the general public frothing at the mouth for some mom-approved lite S&M. In the most recent issue of British GQ, Dornan spills some secrets about filming all the sexy sex scenes for the sexy movie. The details are — well, here's what he had to say:
Your dignity is intact as much as it's all tucked away in a little flesh-colored bag … As a guy you put all your essentials in a little bag and you tie it up like a little bag of grapes and it's tucked away. It's quite a peculiar thing to do every day.
I'm not even sure what this means. Will he look like a Ken doll in the movie? Is his "dignity" grape-sized? Maybe it's time to let co-star Dakota Johnson do some of the talking?