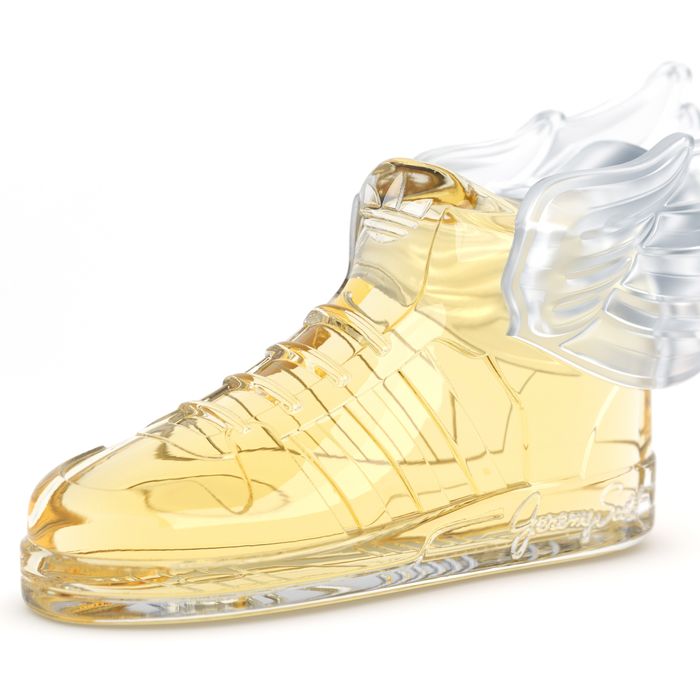 Photo: Courtesy of Adidas
I smelled Jeremy Scott's first fragrance collaboration with Adidas — before I even sprayed it. The nozzle of the bottle, which is in the shape of an Adidas sneaker, gave off the distinct odor of the Knicks's locker room: like a glaze of not-all-together-disgusting sweat.
But once I spritzed the supposedly unisex scent over my neck, the result reminded me more of a boozy brunch. It smelled like a blend of citrus, rose, and vodka. It was sweet, but also a little dank.
After an hour or so of wear, that smell waned, becoming sweeter but overall harder to detect. The limited-edition scent will step inside select prestige and Adidas Originals concept stores in February.