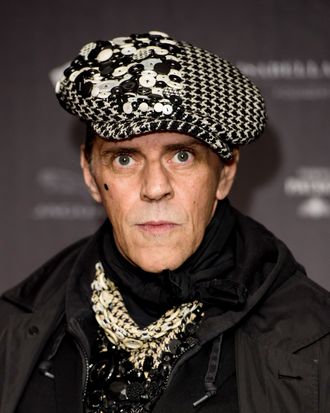 Photo: Ian Gavan/Getty Images
Pinned to the coats on Louis Vuitton's men's runway were bits of string, buttons, and skeleton keys. They were the work of Judy Blame, the British stylist who served as inspiration for the Ramones' "Judy Is a Punk." The collaboration was a no-brainer, since designer Kim Jones's collection drew on the work of the late, under-heralded British designer Christopher Nemeth, who opened the legendary shop House of Beauty and Culture with Blame and designer John Moore in the '80s.
It wasn't the only Blame moment on the men's runways thus far. Sibling's show at London Collections: Men, titled Judy Is a Punk, took inspiration from Blame, with monsterlike creatures dangling from hot-pink suits. "It's quite DIY," co-designer Cozette McCreery told the Cut. "There's a new kind of man who's buying designer menswear, who's not fearful of standing out a little bit."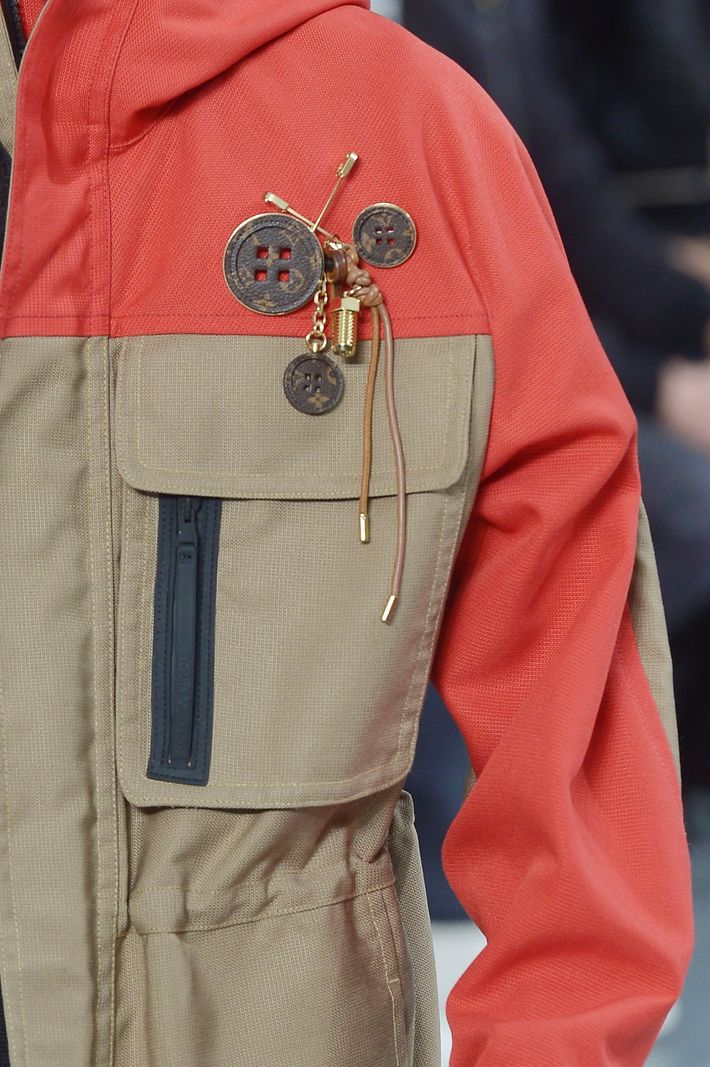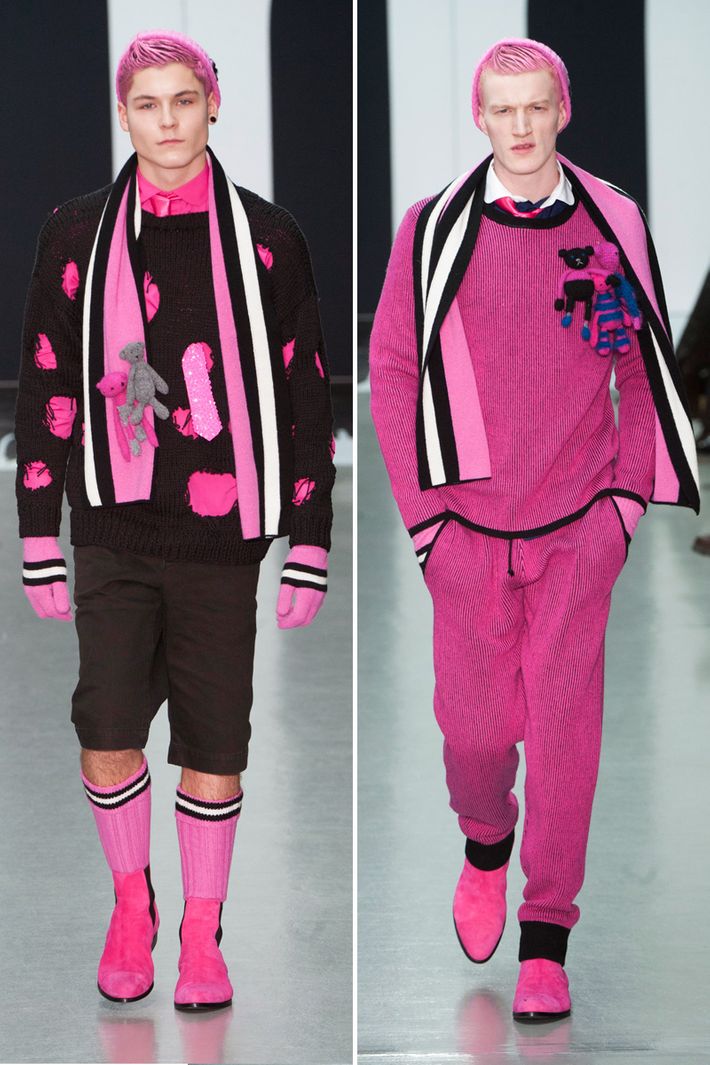 Like his jewelry, a DIY mixture that incorporates everything from postage stamps to crucifixes, Blame's career has been magpielike: He's done everything from contribute to The Face and i-D to style music icons including Björk, Boy George, and Neneh Cherry to work with designers like Marc Jacobs, John Galliano, and Rei Kawakubo (for whom he once created an installation featuring teddy bears covered with Band-Aids). Early on, he crafted jewelry from flotsam he found floating in the Thames; as his work became more high-fashion, he still pioneered a jumble-sale aesthetic. Neneh Cherry recalled to W magazine, "Judy would take things like medallions and gold earrings and mix them with clothes by Jean Paul Gaultier, Azzedine Alaïa, and Rifat Ozbek." He loved embellishing clothes with safety pins, telling ShowStudio, "[they're] just such a genius piece of design."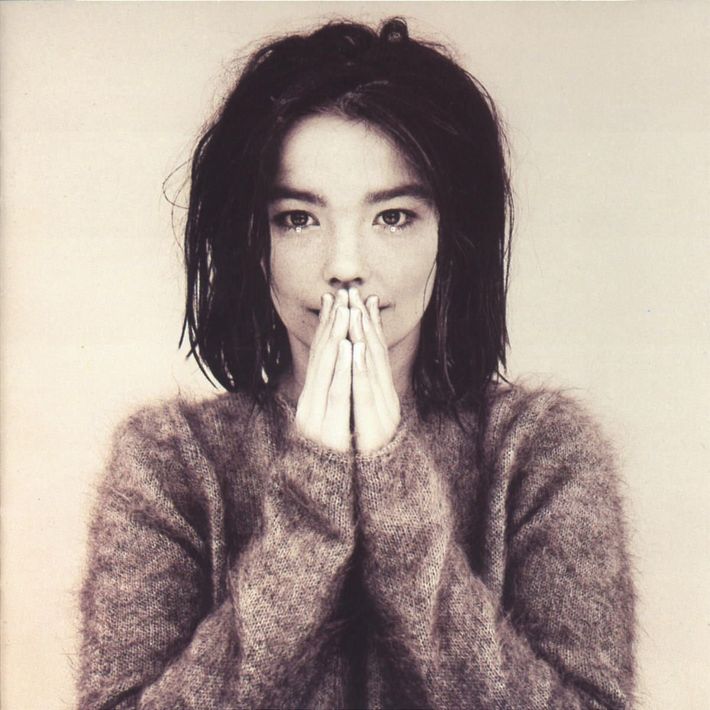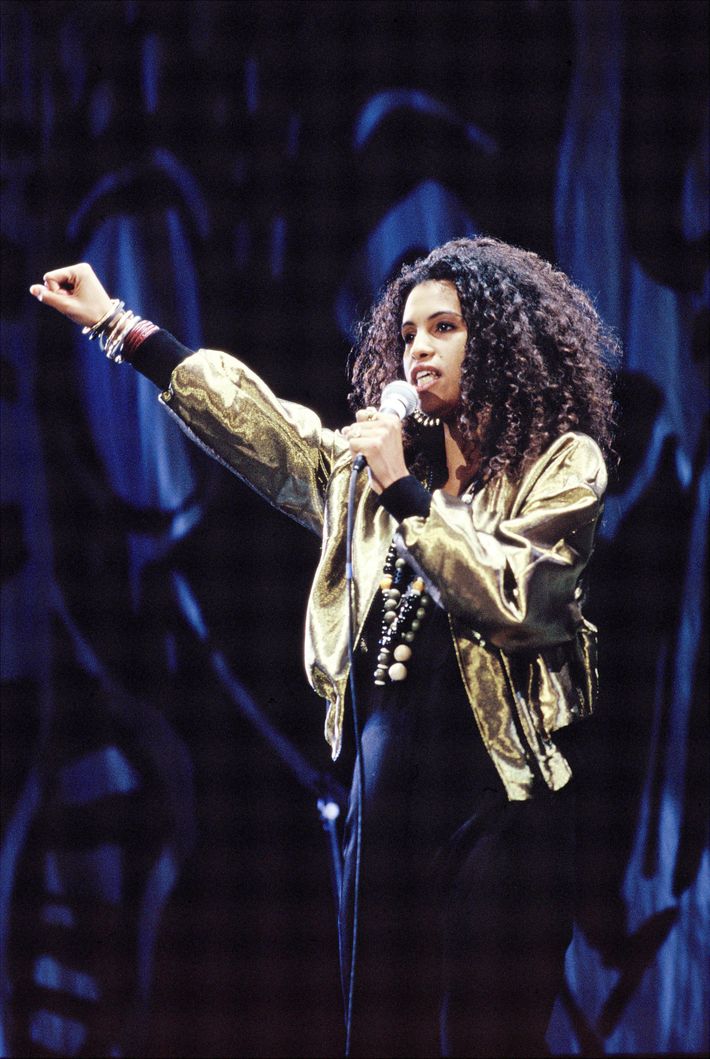 He was behind iconic moments like Cherry's "Buffalo Stance" video and the cover of Björk's Debut, where she wore a simple Margiela sweater. "You've got to think about the model, picture, then the outfit — put all of those three together and then that picture doesn't date," he told Another Magazine.
Though he began as a 17-year-old runaway and London club kid, Blame has become a major style influence, cited extensively in the V&A exhibit "From the Club to the Catwalk." He's remained canny about his given name, but adopted his nom de plume early on. "It sounds like a trashy B-movie actress from the '50s — a bleached-blonde tart who only made one film and never got anywhere," he told the New York Times in 2005. "I like that." In a video for ShowStudio, he was asked to give his real name and responded, in true punk fashion, "Bugger off."