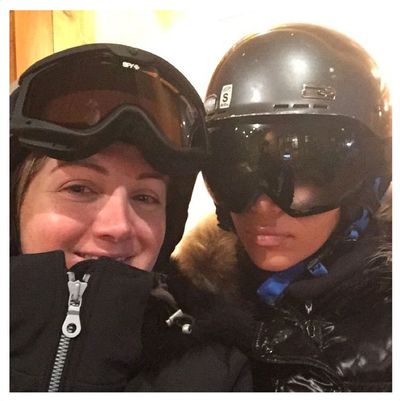 Photo: kimkardashian/Instagram.com
This weekend, Kim Kardashian went skiing in Utah and faced an existential conundrum for the ages: Should she wear a ski helmet? Initially, she dreamed of feeling the wind in her hair, but then her worrywart companions forced her to wear a helmet. Over time, however, she grew to appreciate some of the headgear's subtler charms.
She recounted the internal journey:
My friends made me wear a helmet skiing and I was not happy about it but feel it's more safe and I'm into it now if you can't tell.