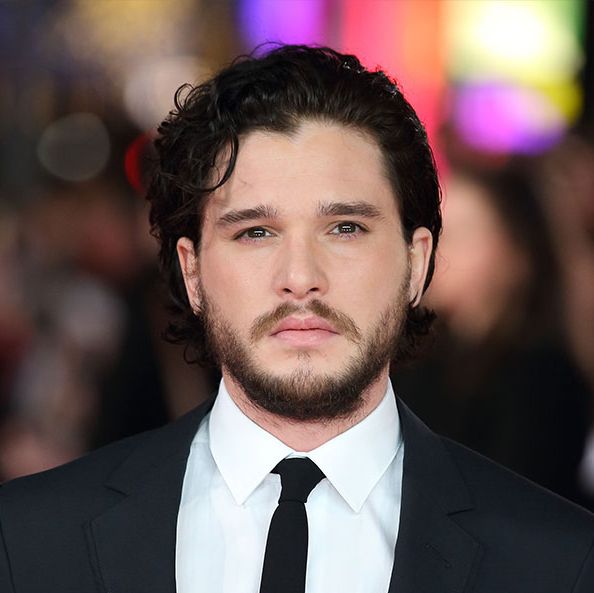 Recently, Kit Harington cut the flowing locks of Jon Snow, revealing a more modern look on the red carpet earlier this week. We thought we were upset — the locks of Jon Snow are magical — but no one was as upset as Game of Thrones plot-sleuthing diehards. They believe his newly shorn curls could be a harbinger of doom. They think it means that Jon Snow will not survive the fifth season.


Here's a slight chance the Game of Thrones spoiler-paranoia has gone too far. But Kit Hair-ington has gone on record whining about his contractual obligation to keep his hair long and flowing during filming. And if the filming were done, the man would be allowed to cut his hair if he wanted to, right? He has every right to cut those beautiful, dark, luscious Crow curls, even though it's obviously a huge mistake.
You know nothing, Jon Snow.