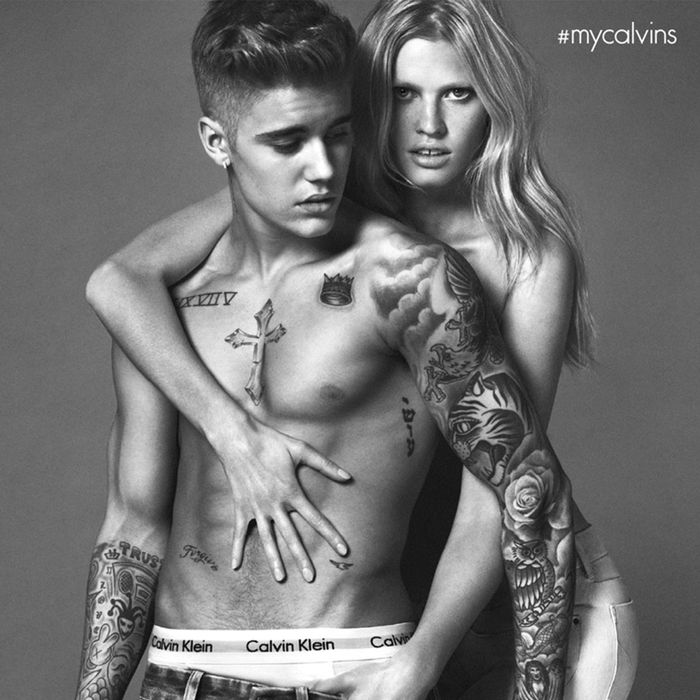 While Justin Bieber has been the subject of lust and mockery for his definitely crotch-padded Calvin Klein ads, his co-star Lara Stone has received death threats from those few who still fervently support the Biebs. This is so wrong — Stone should be given some kind of medal for heroically wrapping her body around the Biebs for the sake of fashion. But instead she is victim to messages like these, reports TMZ:
"I'll kill that girl." [gun emoji, gun emoji, gun emoji, knife emoji]

"hi bitch i hate u. touch justins d*** again and ill kill u im not joking."

"back off or i'll kill you, please and thanks. no pressure :)"
At this time, it's unclear which passionate cross-section of fan is responsible for these messages: teenage girls, middle-aged women, or brainwashed dads who have suffered one too many viewings of Never Say Never.