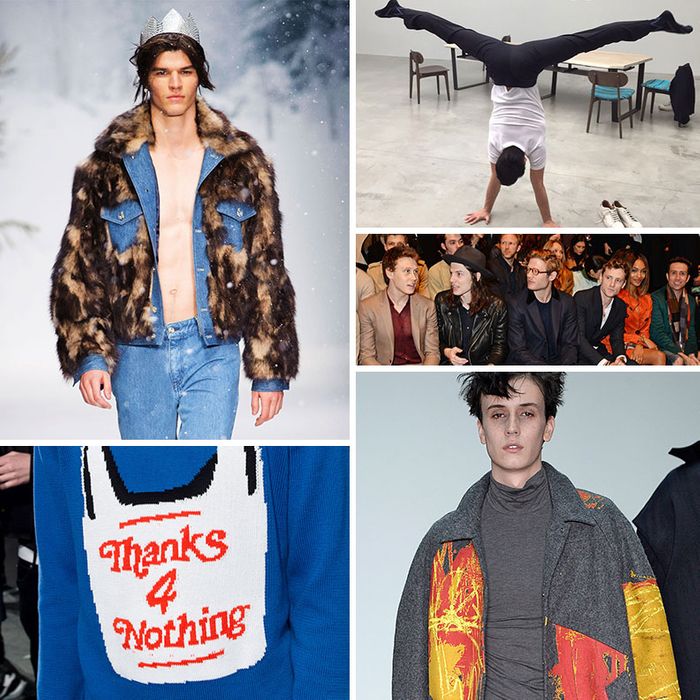 Photo: ImaxtreePaul Smith Design/Instagram.comGetty ImagesGettyImages
As has previously been maintained, men's fashion weeks are just more fun, all around. But whether it's British whimsy or a Vulcan mind meld on the part of the designers, this season's London Collections: Men is shaping up to be a party. At Paul Smith, acrobats tested the flexibility of the brand's new suits. Christopher Shannon's intarsia sweaters sported snarling, silly comebacks like "Broke" (across a Coke can) and "Thanks for nothing" (on a bodega bag). Up-and-coming label Agi & Sam took the jumping-off point of childlike play quite literally, inviting elementary schoolers to give them design advice — resulting in scribbles and bits of yarn livening up the storied Gray Flannel Suit. And that's to say nothing of Jeremy Scott's hypothermia-defying take on skiwear at Moschino, or the flower-bedecked buttons on J.W. Anderson's pieces.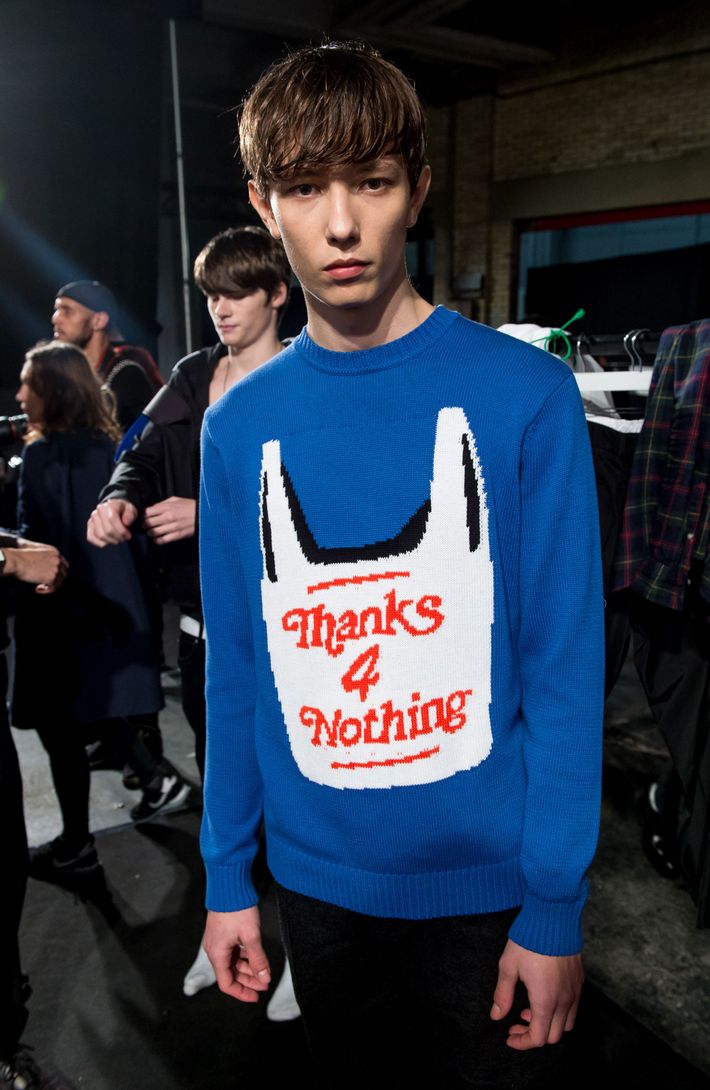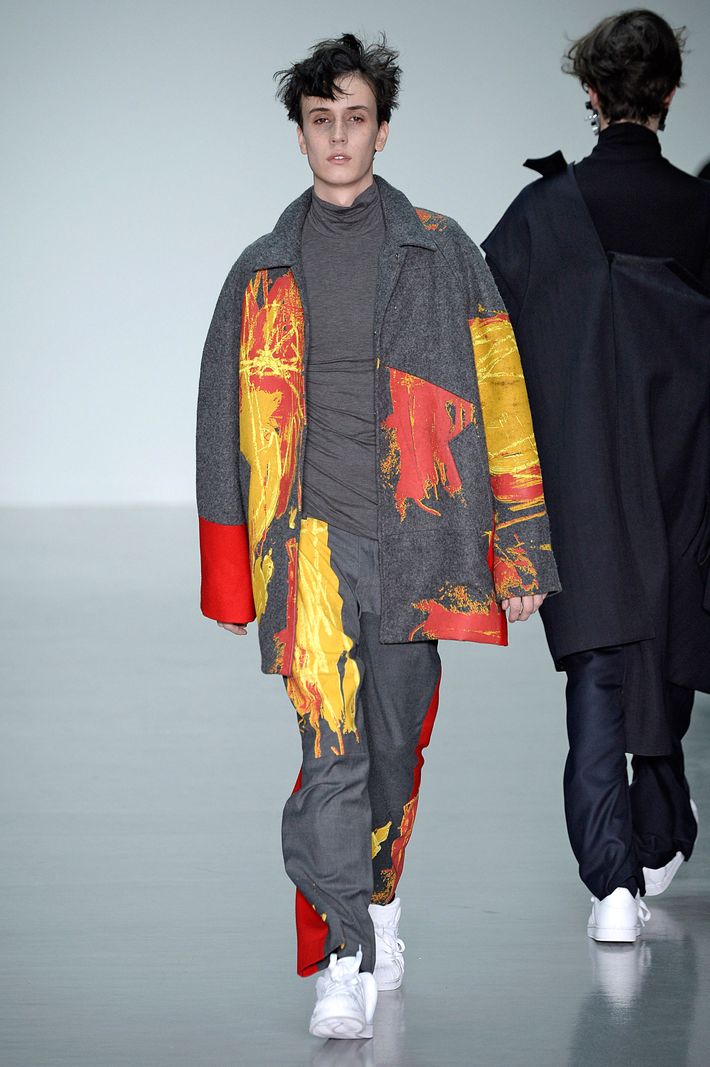 The front row at Burberry was an especially joy-inducing moment, since it included a buffet of Brit "It" boys: George MacKay, James Bay, James Norton, George Barnett, Nick Grimshaw, and Ben Nordberg. And, sandwiched between them looking like the cat that ate the cream, Jourdan Dunn in a punchy orange trench. Nothing brightens up a Monday better.