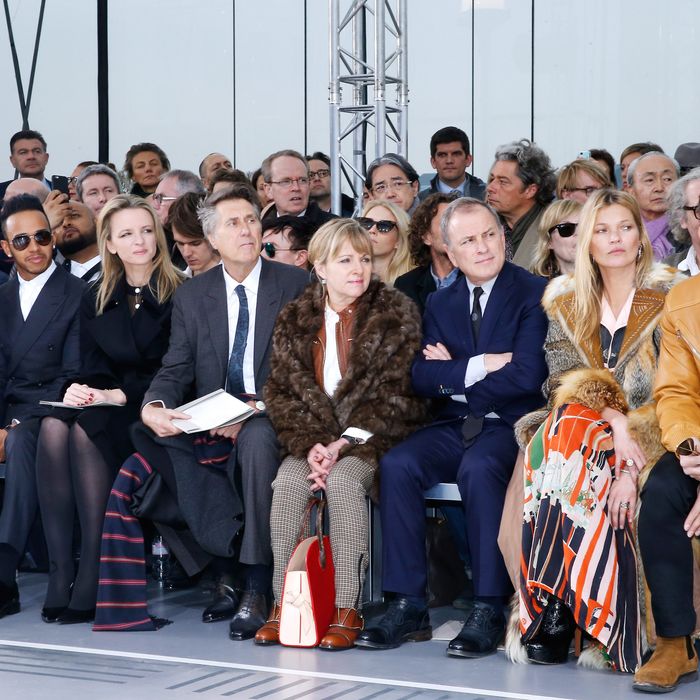 Photo: Rindoff/Dufour/Getty Images
Set well outside the city center in Parc André Citroën in the 15th arrondissement, the Louis Vuitton show is always a trek. But the very core of the brand is travel, so I tried to look at my endless Uber journey as a giant metaphor.
The front row was filled with a smattering of celebrity — Kate Moss in an enormous fur, Bryan Ferry, Michael Stipe, and Marisa Berenson were all bench mates, and the soundtrack included the Slits' 1970s punk-disco version of "Heard It Through the Grapevine." Herein lies creative director Kim Jones's strength: strategically deploying the cool factor from his old streetwear days. He successfully infused his underground tastes into the clothes, adding subtle, elegant twists.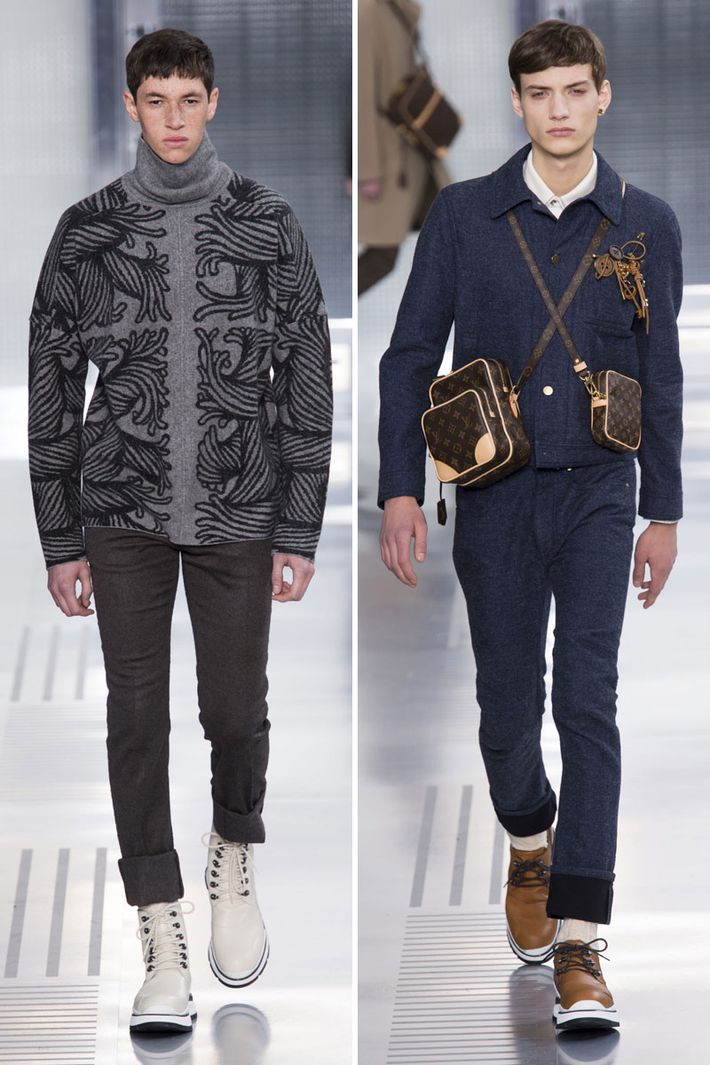 As a launch pad this season, Jones looked to the rather-obscure fashion designer Christopher Nemeth. One motif was a bold pattern of frayed rope that showed up cartoonlike on cashmere sweaters, and he wielded the brand's monogram cheekily, plastering it on cross-body bags of various sizes (some micro-mini). It added a fun, logo-mania veneer to classic luxury.