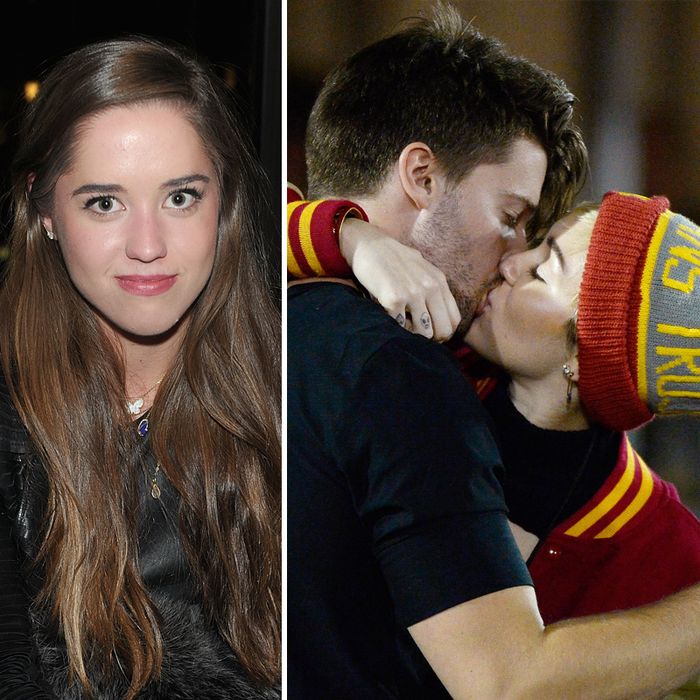 Photo: Getty Images, Corbis
The Cyruses and the Kennedys, two great strains of American royalty, have been joined together with a double-knot of young love.
Once connected by the courtship of Miley Cyrus and Patrick Schwarzenegger, the ties that bind have become twofold, as brother Braison Cyrus has paired with Patrick's sister and fellow Kennedy grandchild, Christina Schwarzenegger. Like wearing a belt and suspenders or a using a two-step password verification process, this pairing is simply an extra precaution to preserve this fusion of American archetypes.