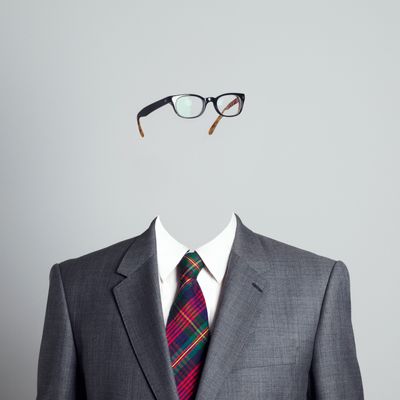 Photo: Thomas Jackson/Getty Images
For all those moments when you need to conjure an enviable, doting boyfriend or girlfriend in an instant (family gatherings, brunch with your engaged friends, the crucial weeks after a breakup), a new app provides the contemporary answer to George Glass, Jan Brady's famously non-real paramour. Invisible Boyfriend asks $25 for the tools to help you feign a relationship: a hundred text messages, ten voice mails, one handwritten note, photos, and a backstory that doesn't involve Tinder, OKCupid, or Canada.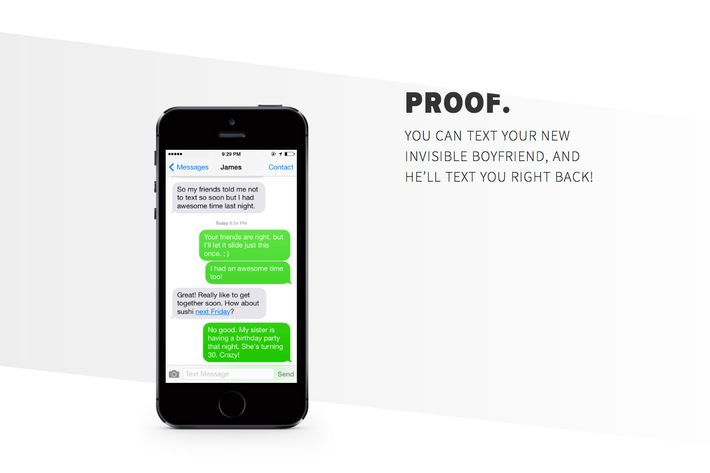 Creator Matthew Homann had the idea following his divorce, and he tells Valleywag that users download it for a myriad of heartbreaking reasons, including people who have never had a girlfriend who want to practice for the real thing, or soldiers who want to pretend they have a girlfriend back home.

Don't dwell on those sad tales, though. The Invisible Boyfriend is not just for the lonely. Fake love offers plenty of revenge potential in the rebound arena, and is an effective way to shut up those who won't let you live your single life in peace. Plus, it's way more effective than the low-tech alternative: hiring three small children to stand on each others' shoulders and wear a trench coat.