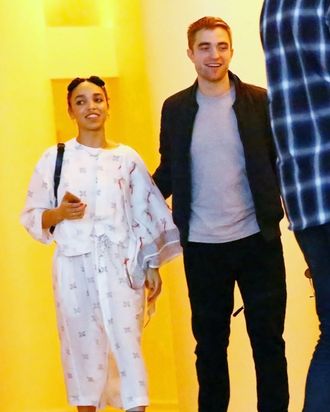 Photo: Astrid Stawiarz/Getty Images
Holiday introductions went decently for at least one small group of people this season, namely Robert Pattinson and FKA Twigs and Robert Pattinson's parents.
Reportedly, the Pattinsons made some progress regarding the concept of alternative. For example, the family friend reported that the elders discerned "FKA is not as clean-cut, but that makes her more fun." All in all, it was a holiday in which everyone felt like they learned something from one another, but perhaps everyone was also happy for the visit to come to a close as well.