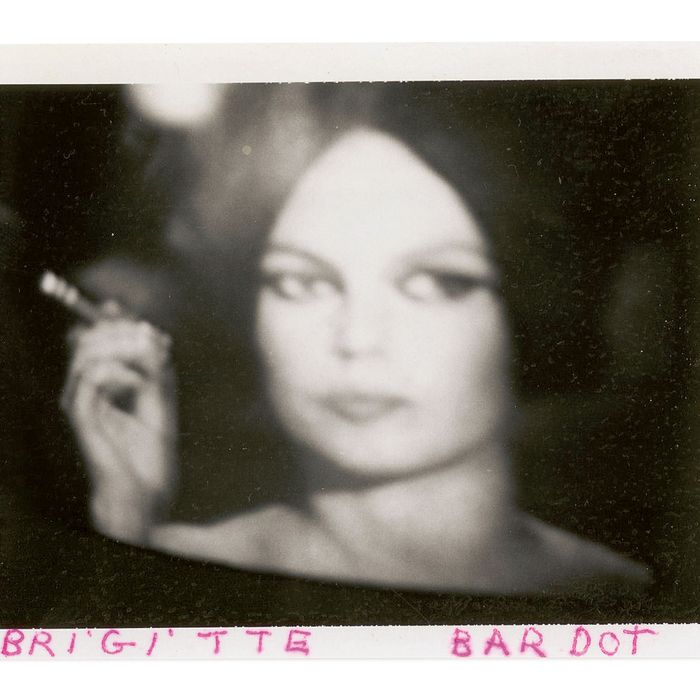 Photo: Courtesy of Galerie Susanne Zander/Delmes & Zander
These nebulous, darkened black-and-white Polaroid pictures of movie stars and vixens were taken by an anonymous artist known only as Type 42 — after the instant self-developing film he or she used — off small TV screens in dark rooms. The images come from the 1960s but didn't emerge until 2012, when an artist stumbled on the whole cache (hallelujah!). Most are inscribed with the name of the actress, maybe her measurements, and occasionally a film title, and always lettered in a laboriously deliberate hand — the i's dotted not above, but to the right. In an essay accompanying the recent catalogue, Fame Is the Name of the Game …, the artist Cindy Sherman calls the work "an exhaustive study of what it is to be a woman." She writes, "We could assume it was a man since almost all the images are of women, but perhaps this was a woman trying to understand her role models." Above all, "these photos are the evidence of someone who watched a lot of television, had a lot of Polaroid film, and was obsessed." She's right: Whoever is seeing these women is seeing them intensely. Anita Ekberg hoisting her chest; Kim Novak in a bathtub; Jane Fonda, in a glittery bra, marked "34-22-34." Foggy desires and unseen urges attend all these pictures, glimpses of a pre-VCR world when any erotic charge gotten from television had to be held in memory. But this photographer needed those images to exist forever now, close at hand, available for careful perusal. That the film is Polaroid suggests that he or she saw them as something furtive, to be done undercover, without taking film to be developed. Like all good art, these pictures are secrets hiding in the light.
*This article appears in the January 12, 2015 issue of New York Magazine.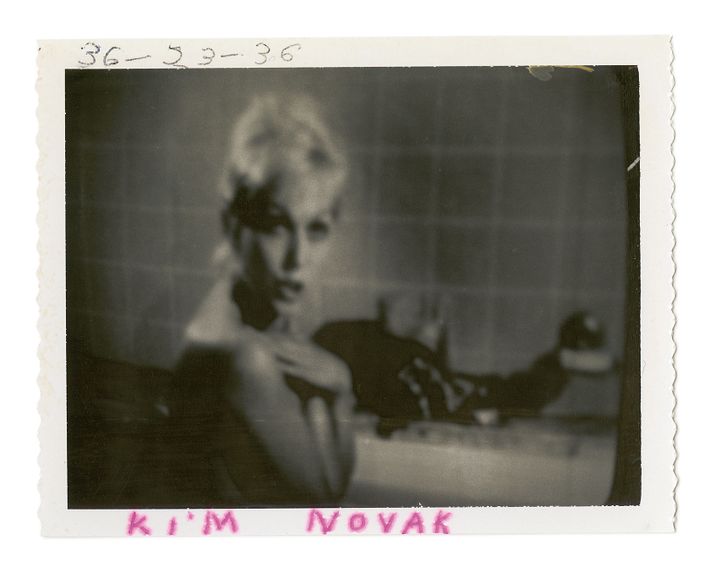 Kim Novak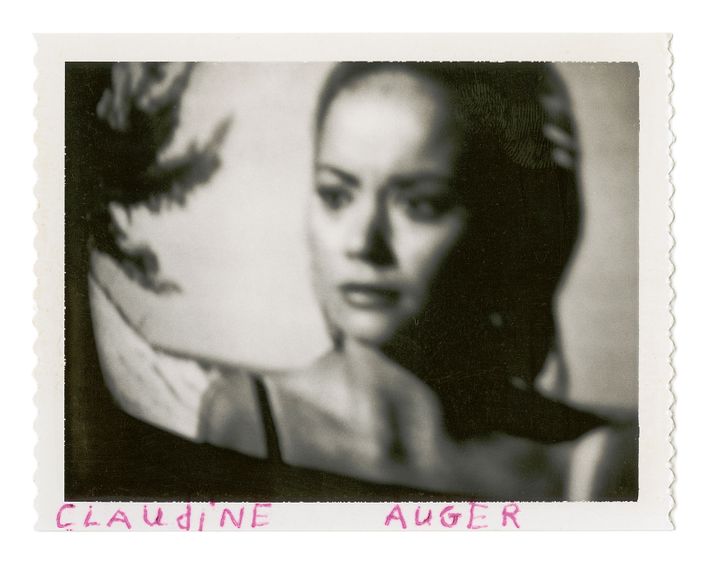 Claudine Auger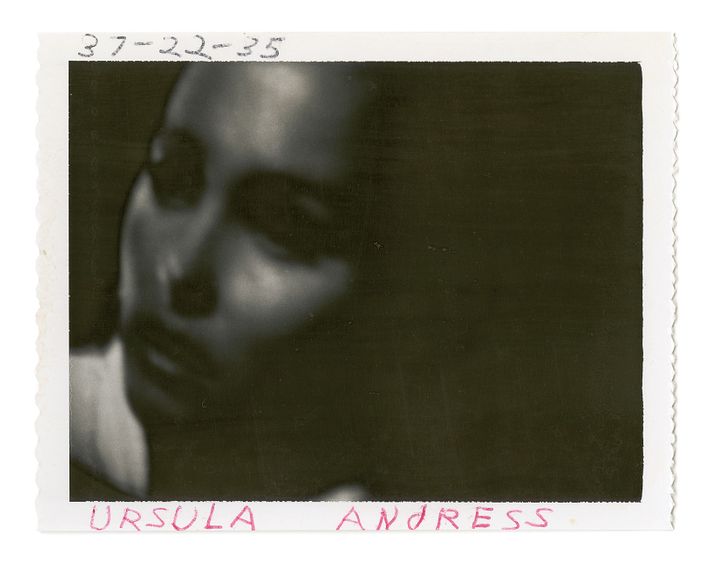 Ursula Andress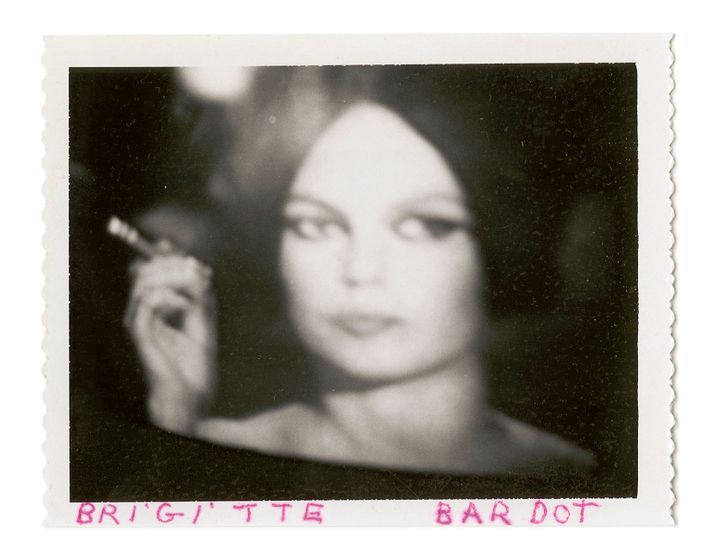 Brigitte Bardot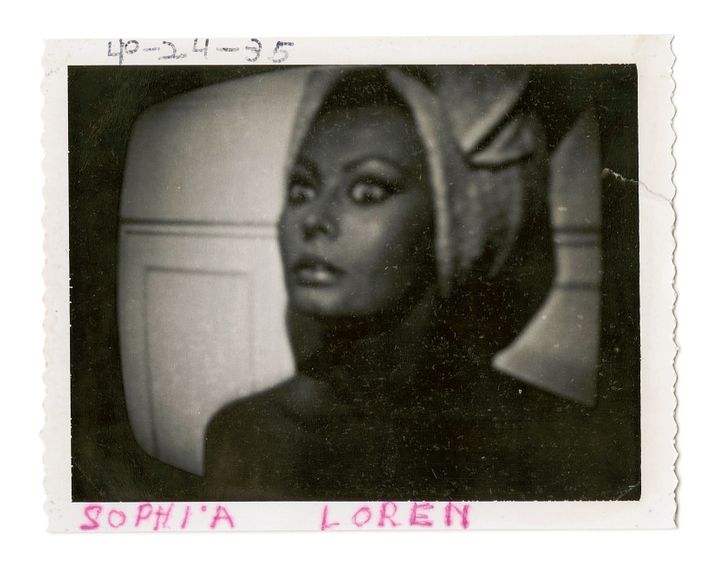 Sophia Loren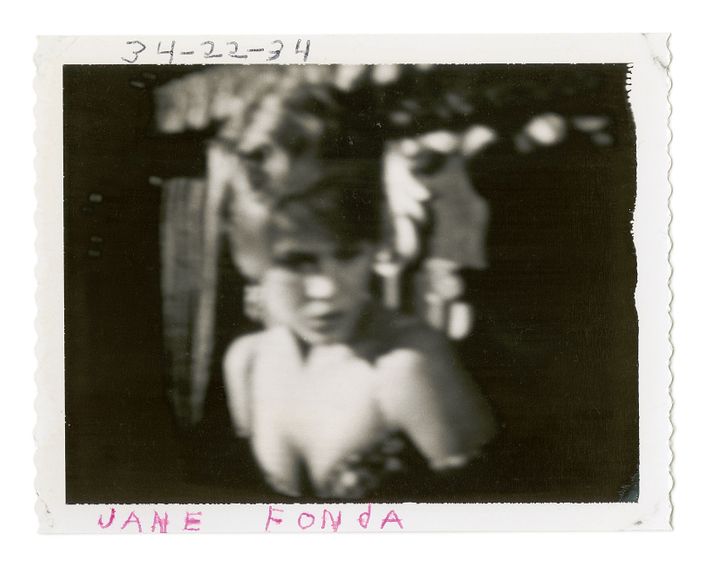 Jane Fonda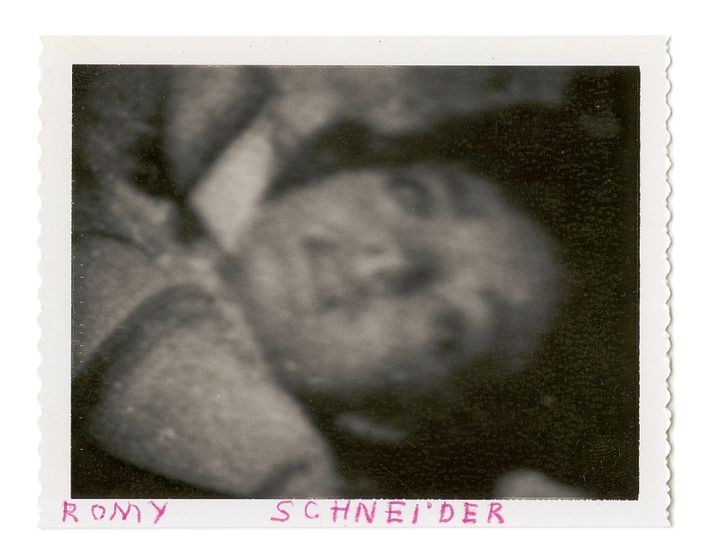 Romy Schneider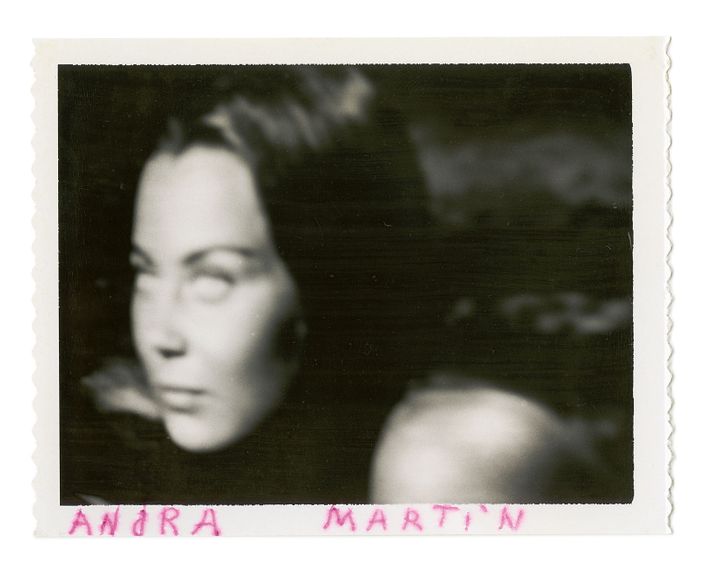 Andra Martin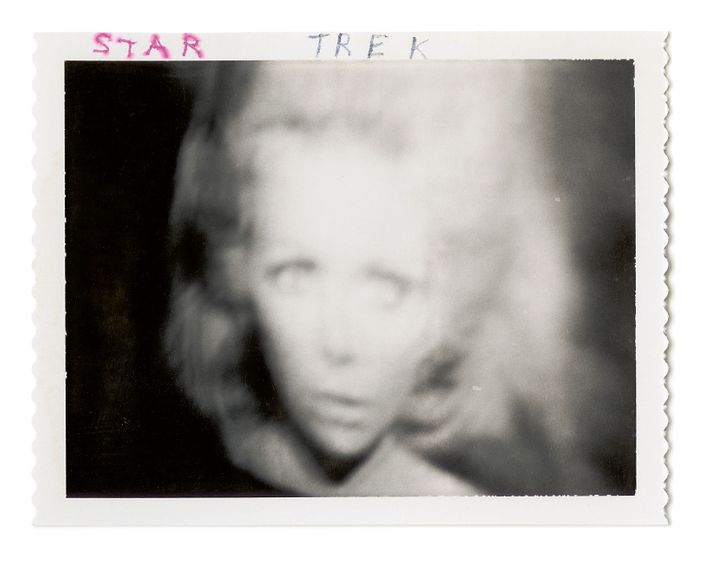 Star Trek