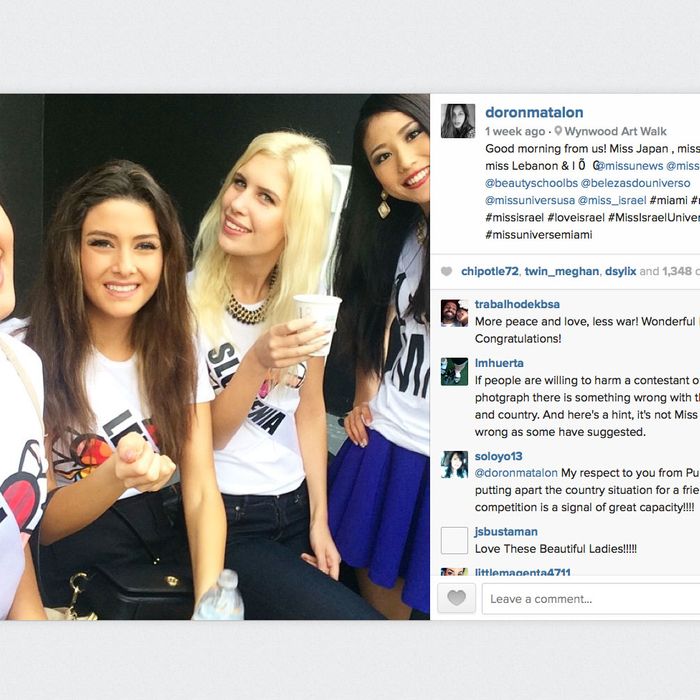 Photo: doronmatalon/Instagram.com
CNN reports of a selfie kerfuffle between Miss Israel and Miss Lebanon, after Doron Matalon (Miss Israel) posted a photo on her Instagram of herself alongside Saly Greige (Miss Lebanon) with the caption "Good morning from us!" The picture reportedly sparked uproar, with The Wall Street Journal, NBC News, and the Washington Post reporting on the incident. Greige took to her Facebook page to clarify:
Since the first day of my arrival to participate to Miss Universe, I was very cautious to avoid being in any photo or communication with Miss Israel (that tried several times to have a photo with me) … I was having a photo with Miss Japan, Miss Slovenia and myself; suddenly Miss Israel jumped in, took a selfie, and put it on her social media.
Matalon also responded by Instagramming a news post about the dispute, adding, "It doesn't surprise me, but it still makes me sad. Too bad you can not put the hostility out of the game …" In other news, the title of Miss Congeniality is still up for grabs.