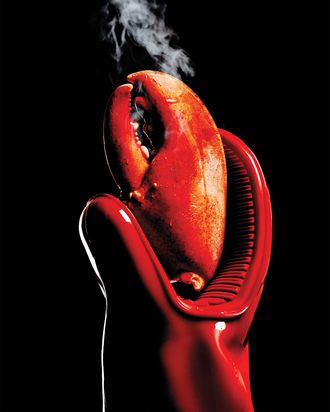 The goal: Find the ideal oven mitt for hoisting trays of gluten-free muffins and dropping lobsters into scalding water. We spoke to experts including bakers from Magnolia and Four & Twenty Blackbirds, and they agreed—a mitt's flexibility is the main priority.
The verdict: Mastrad's highly malleable silicone Orkaplus is comparable in its give and grip to the terry-cloth mitts favored in industrial bakeries. The sleek, waterproof shell protects skin from hot marinara splatters, and it's a comfortable 12 inches long (unlike those cumbersome, forearm-length styles). The cotton lining is detachable and goes right in the wash.
$17 at surlatable.com.
*This article appears in the January 12, 2014 issue of New York Magazine.