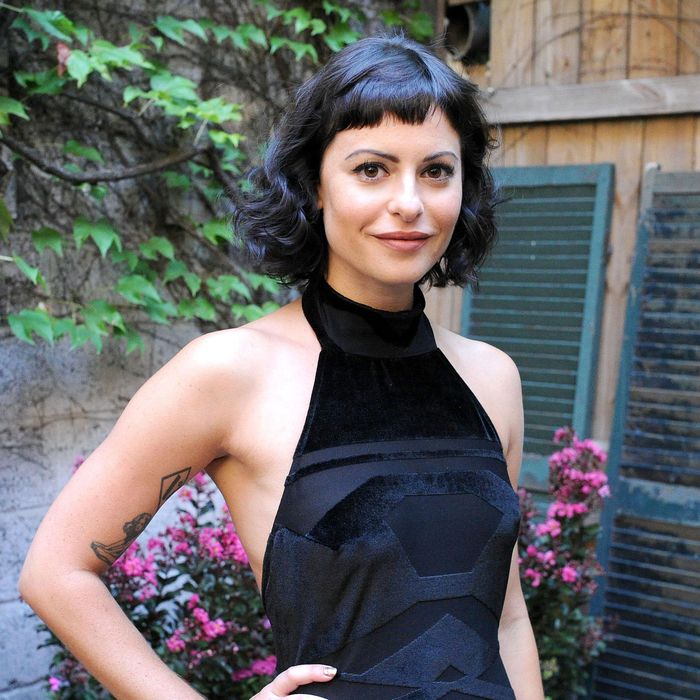 Photo: Neil Rasmus/BFANYC.com
Nasty Gal founder Sophia Amoruso is no longer an actual boss, despite the title of her business-advice guide/memoir, #GirlBoss. Via a personal vlog on the Nasty Gal site, she's announced that she will no longer serve as CEO of the company after eight years at the helm.
In the video message, Amoruso says that she's been debating if the role of CEO is "the job that I want or the job that I'm best at." And given the rough year Nasty Gal had (TechCrunch reported a drastic decrease in business, and last September, Nasty Gal fired 10 percent of its staff), it seems Amoruso's efforts were best directed elsewhere. "While I find myself really capable of leading our customer," Amoruso told Re/Code, "… the company need[s] a CEO with operational expertise and the ability to take Nasty Gal to the next level of maturity."

Here's the explanation of her decision, in her own Nasty Gal words, in a very Nasty Gal fishnet shirt:
Amoruso will continue leading the creative and marketing teams, as well as "engaging with customers," expanding the brick-and-mortar stores, and, of course, writing a second book. Sheree Waterson, who served as Lululemon's chief product officer before joining the Nasty Gal team as president last March, will take up the role. A fine choice, considering how comfortable Nasty Gal consumers are with sheer pants.