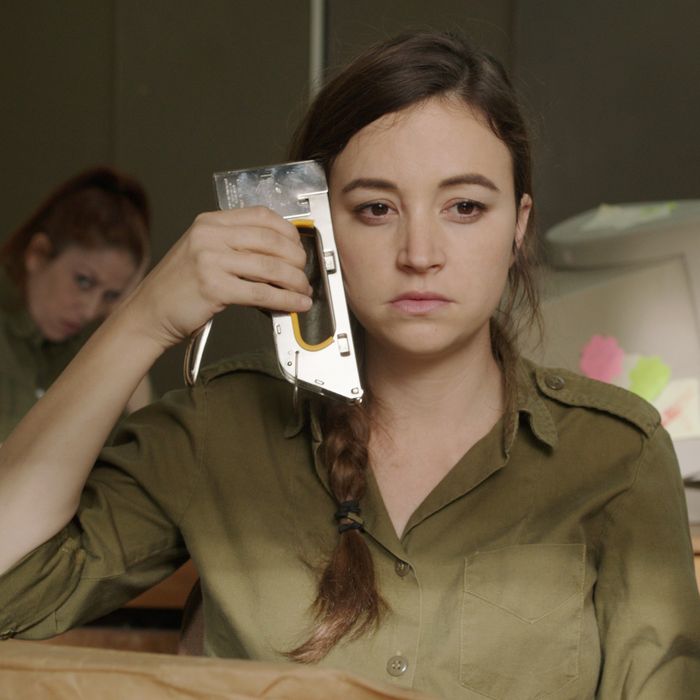 American military movies grapple with the complexities of specific wars in foreign countries. But in Israel, where military service is mandatory for men and women at age 18 — and where conflict is constant and local— the Israel Defense Forces is "in a weird way like what college is for Americans," says Talya Lavie. This is the premise of Lavie's debut film, Zero Motivation, a darkly comic, female-centric, military coming-of-age story. Although some women serve in combat roles, Lavie, 36, says the majority, including herself, wind up in secretarial jobs where the only danger is "dying of boredom." "When it comes to cinema, women in army movies are usually like G.I. Jane, trying to make it in the men's field," she said. "But since there are so many army movies in Israel, I thought that there should also be one about us, the secretaries." The result has shades of Frances Ha, Orange Is the New Black, and Wet Hot American Summer — plus a ghost story. It broke box-office records in Israel and won two prizes at the Tribeca Film Festival. The Cut talked to Lavie about female friendship and female directors.
What was it like making a movie about an experience that virtually everyone in Israel has had?
It's like making a movie about love or family or any other experience that most people can relate to. But for each individual, it's a different experience.
One of our challenges was creating a low-budget army film without any actual help from the army, nor any possibility of using any of the real Israeli army bases for filming. Every army movie that is made in Israel asks for the army's support; usually they read the script and then they decide if they're willing to support it or not. In this case, they didn't even read the script, they just heard the title and refused.
The fact that all the crew served in the IDF and knew it well was essential for creating an authentic Israeli army-base setup. It required a lot of effort and creativity, but eventually people really believed it was shot in an army base.
In the process of writing the script, you interviewed dozens of women. Why?
The film is set in the years 2003 [and] 2004, so I was looking for girls who had their military service around that time. As a screenwriter, you want to do some research for your writing, but you can't just walk into a military base and say, "Oh, hi, I just want to talk to all the people here." You have to find a way to do it from the outside. I talked to as many girls as I could find. I wanted to be inside an army base, and that's the closest I could get. I chose to set the film in that period because of a few events that occurred then. One of them is the IDF transitioned from using only paperwork to having an IDF internet. So I started with asking them questions about technical details they remembered, but we ended up talking about their personal experiences and feelings.
Israel and the U.S. have a strong tradition of male-centric military films. What does Zero Motivation add to the conversation?
There are many military movies that I love — like The Deer Hunter, Apocalypse Now, M*A*S*H, Catch 22, Full Metal Jacket, and others — and of course there's a great tradition of Israeli military films. Most of them, naturally, are about men. I wanted to continue this tradition, but from a different aspect of this experience. I was inspired and amused by the idea of using envelopes, coffee cups, office intrigues, staple guns, and Solitaire to create a female response to the male-dominated military-films genre. Israeli women may, of course, serve in more glamorous roles, like [as] pilots or tank-crew instructors, but I wanted to focus on us office girls, the unseen and mostly ignored majority whose contribution is lacking any social or symbolic value. Whatever or whoever is ignored in cinema is usually ignored in real life.
I must add that although the film is set in the army, it's not about the army. I referred to the little office as a glimpse into Israeli society. The IDF is a major institution that affects all parts of society, culturally and politically.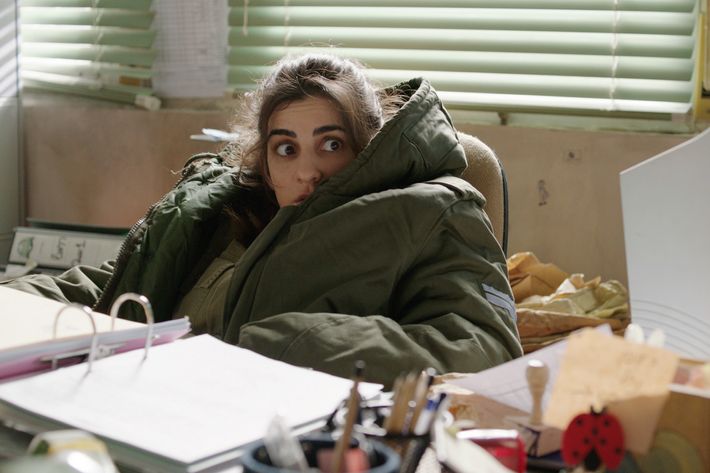 Zero Motivation centers around the friendship of two paper-pushers, Daffi and Zohar. How does the military affect female friendships?
Whenever you're inside a certain frame or an institution where you have to achieve something or behave in a certain way, like prison or university or your workplace, the situation puts your friendship to different tests. And when the platform is challenging, then the tests are more difficult.
In many classic war films there's a friendship story line. For example, one man falls on the ground and says to his friend, "Go on without me, oh, I can't take another step," and his friend has to decide what to do. Since Zero Motivation is kind of a "take-off" on it, Daffi says to Zohar this sentence when they're walking toward the base. In this scene, we can see their different approaches to their situation and the tension that it creates in their friendship.
You have declined to speak about your own military service. Why?
I feel that the movie is more interesting than my own military service. Of course the film has a lot of autobiographical elements, but some are not necessarily from the time of my military service, but from other periods in life. I put a lot emotions and thoughts into the film, so I just don't feel that there's something I can say that's stronger than the film itself.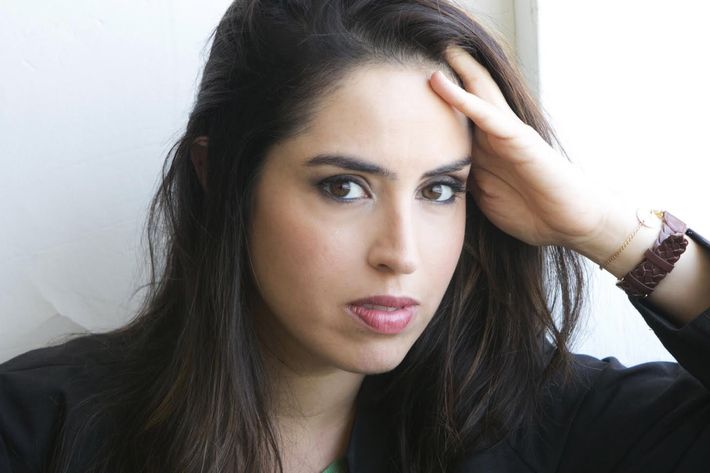 Women directed about 5 percent of the feature films released by major studios in the U.S. last year. Did you always know you wanted to be a director?
I started by drawing comics, and I was into graphic arts for a while, but from an early stage I dreamed of becoming a film director. I didn't even know that it's considered as a manly thing, but life gave me a course in gender studies.
In film schools all over the world, almost half of the students are women, so you wouldn't think that there should be such a gap. I remember going to the Berlinale Film Festival a few years ago with my short films — I noticed there that in the student films section, almost 50 percent of the films were by female directors. But when I looked at the features section, they were all gone. It doesn't seem reasonable to me.
I know they talk about the gender gap a lot in Hollywood, which I think is kind of key. This industry in America is powerful, and probably it's not going to totally change unless Hollywood is the first to change. Here in Israel, the film industry is more like the European structure, which means it's based mostly on government funds. That allows the people in control of the money to make more artistic or social considerations, unlike in the U.S., where the film has to actually repay the money you put in it.
Zero Motivation paid out; it broke "all known [box-office records] in Israeli film history." How has your life changed since Zero Motivation came out? What are you going to do next?
The movie did good things for me and for everybody in it. The actresses have become stars in Israel. People love them, and I hope each one of them has an amazing career; they really deserve it. Regarding my next project — since it took me so long to raise the budget for Zero Motivation, I wrote in the meantime two other scripts. One of them is now in rewrites, and we're starting [to raise] the budget for its production. It's about a young failing Israeli musician living in New York. Part of it will happen in Brooklyn, so I can't wait to go back there to do some more research. I love New York. I think it's the greatest city in the world. Even though I heard it's really cold there right now. So, if people in NYC would go out in this weather to watch the movie, I'd be even more glad and thankful.
Zero Motivation is now playing at Quad Cinemas in New York City.