This Might Be the Best Vintage Shopping Site Ever
Photo: Courtesy of La Double J
Online vintage shopping has long been a crap shoot: You're usually faced with rows and rows of white, headless mannequins weighed down under size-0 sequined jackets that are probably covered in giant yellow stains.
A new vintage site, La Double J, seeks to change all that. The brainchild of design journalist (and street-style star) J.J. Martin, the ecommerce platform puts one-of-a-kind vintage clothing and jewelry alongside current-season pieces. The clothes are then styled on glamorous Milanese women in their own homes for an explosive mix of vibrant vintage prints, interviews with interesting creative women, and extreme design porn. There's furniture dealer Nina Yashar, standing barefoot atop her glass dining table in a green 1980s jacquard caftan surrounded by her 1950s Carlo Mollino red leather chairs. Former Moschino creative director Rossella Jardini poses in her lime-green dining room in a 1980s Chanel biker jacket and gold current-season Saint Laurent boots, and architect Ludovica Serafini lounges in a Lurex 1970s column dress on a bright-orange carpet purchased in the Marrakech souks.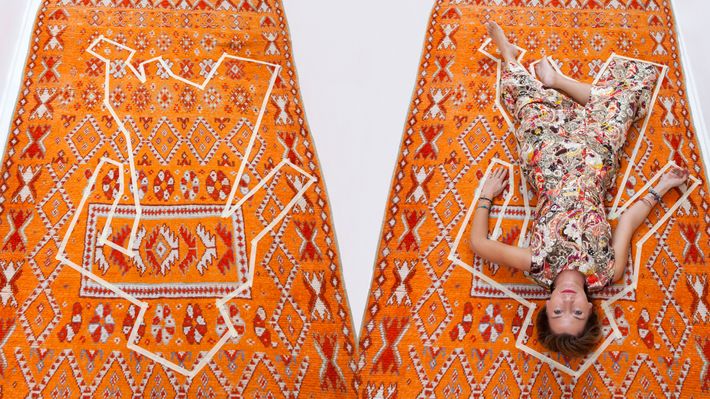 "I picked women that inspire me in Milan," Martin told the Cut. "They're all from creative fields. We've got architects, we've got gallery owners — it was so fun to shoot friends. This gives me the opportunity to talk to them, but then to show their beautiful homes." The message of the project, she says, isn't just about selling vintage pieces — it's also about showing off Milan, her home of 13 years. "Everybody misunderstands the city and thinks it's the most boring and lifeless place in Europe," she says. "Milan has a really bad rap. And it's taken me so long to understand it."
The idea for La Double J began while Martin was researching a story for The Wall Street Journal's "Off Duty" section on the influential (but little-known) Italian jewelry designer Ugo Correani who, throughout the '70s and '80s, collaborated with the likes of Karl Lagerfeld and Gianni Versace. On the hunt for pieces, Martin stumbled upon a vintage dealer who had kept a stash of Correani's pieces "under lock and key" since his death in 1992. Almost immediately, the idea to sell vintage pieces online was born. "I was thinking to myself, I don't want just jewelry, I want fashion. And then I started looking at other ecommerce platforms for vintage. They are the most depressing places. I said to myself, We need to make this look terrific — and we also need to shoot it on real women to show how it looks. I want it mixed with new products, the way I wear vintage. So basically, that's what we've done."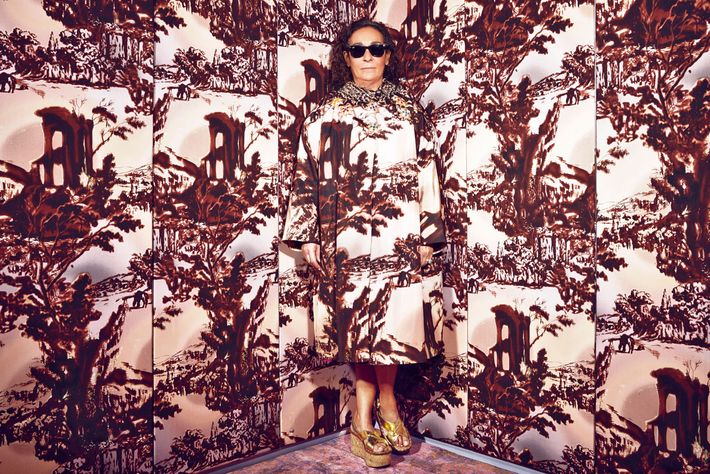 Along the way, Martin forged partnerships with Net-a-Porter, MyTheresa.com, and MatchesFashion.com. The latter two loaned her clothes to shoot, and everything is directly purchasable from the site (including the vintage pieces). There's also a street-style-inspired section set against the backdrop of Milan's architectural sites and a long list of Martin's own favorite destinations in the city. "Everyone is always asking me for my favorite places to go in Milan," she says, "so now I'm going to be like, 'Just read the goddamn website!'"
Click through the slideshow below for highlights from LaDoubleJ.com.