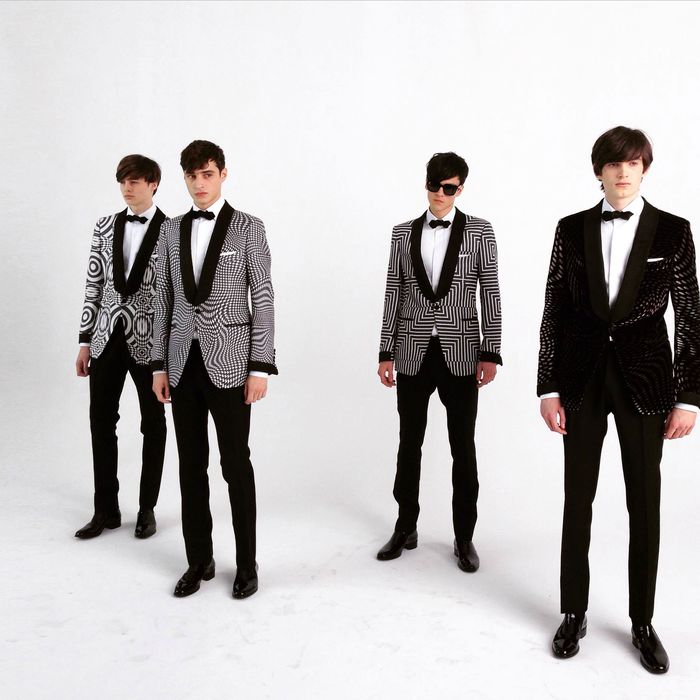 For the last few seasons, Tom Ford has presented his menswear collections to small groups of press and buyers at his office in London. For attendees, the appointments are an intimate affair — there are few enough of you in the room that you can interact with Ford as he talks through the collection, then examine the clothes yourself afterward. But at first, he wouldn't let anyone take pictures — and embargoed professional shots of the collection until weeks after the show. (Last season, he released a handful of professional photos on the day of the show — but still, wouldn't let people take their own photos.)
But this season, things were considerably different. When the Cut arrived today to see the fall-winter 2015 collection, the usual racks of clothes were gone. Instead, there were two enormous professional lights pointed at a white backdrop.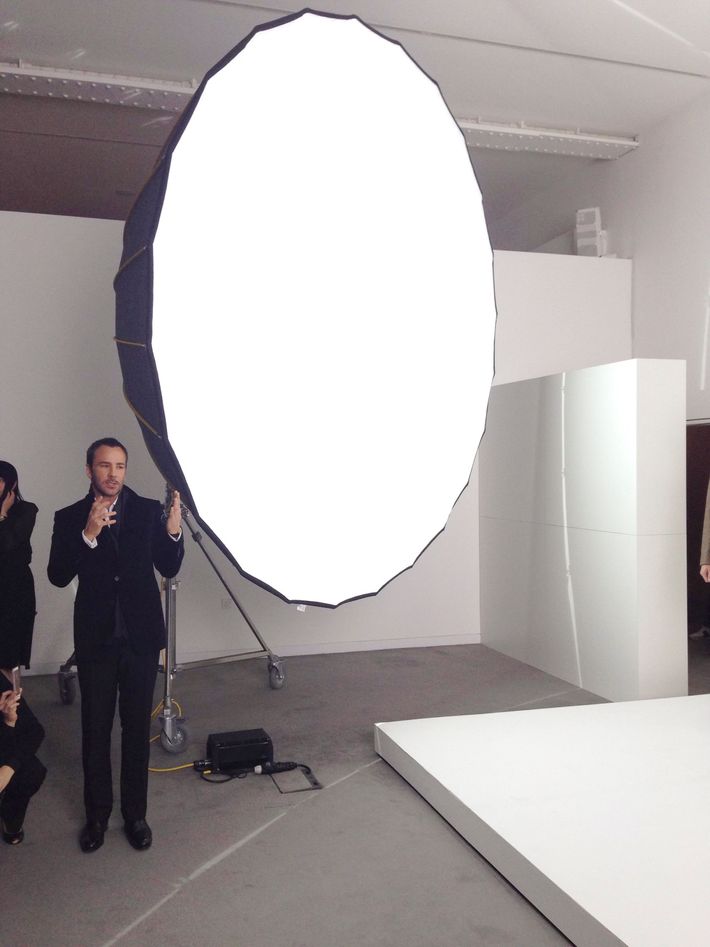 "I've changed things around this season," he explained. "Usually you come in and I show you some models, and then you walk around and look at all the other things that were not in the presentation. We tried it, and we wouldn't let you take pictures, and [eventually] I thought, Okay, we just can't fight this. So why don't we just build a set, and let the guys come out and you take your pictures?"
So out came the models one group at a time, standing in front of the lights while the guests gleefully photographed them. Meanwhile, Ford talked us through the latest updates to his menswear line. "I'm quite a classic designer, and this season is really inspired by the early 1960s and the early '80s — very streamlined and graphic, with lots of black and white," he explained, showing us models in micro-check jackets, skinny black trousers, and turtlenecks.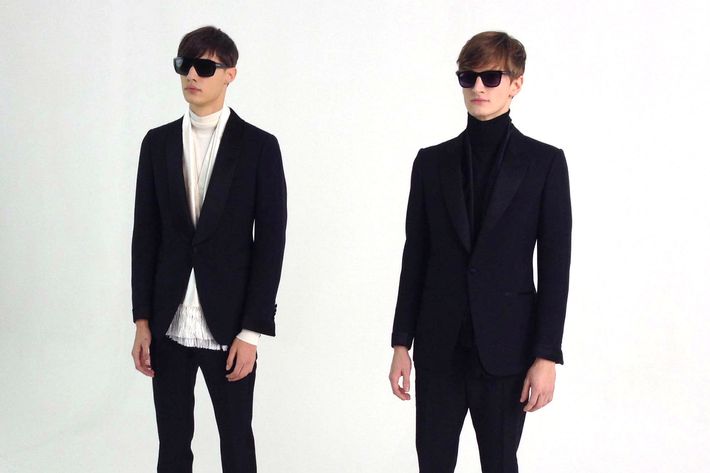 It's been a year since Ford introduced his high-end line of tennis shoes (with the words "I swore I would never do a tennis shoe"). Unsurprisingly, they've since become a major seller, so for next winter you can expect more sneaker styles — though of course they're "hand-polished" and "beautifully finished," or they wouldn't be Tom Ford.
As for the impromptu photo shoot, it wasn't quite as slick as the usual drill — the models looked unsure of what they were supposed to do up there, and the editors were trying to snap as much of it as possible while also listening to what Ford had to say — but it was all a lot of fun. "We're still working out this presentation thing!" the designer apologized. Sooner or later, he'll have to let the photographers in — but for now he'll keep fighting the system, one impeccably tailored season at a time.