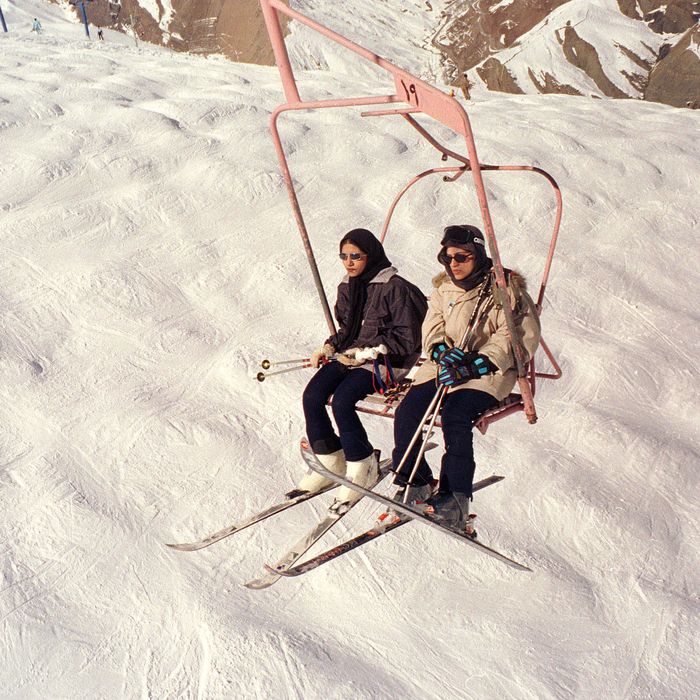 Photo: Kaveh Kazemi/Getty Images
"Could Tehran (Yes, Tehran) Be the Next Aspen?" asks Vogue. Perhaps, avid ski bunnies! After all, Vogue explains:
Iran is known for its historical cities and gorgeous Islamic art, but much less for its other great source of pride: mountains. In all four corners of Tehran, they rise in endless clusters, green and brown ridges that turn white in winter and, unbeknownst to many Westerners, conceal stunning ski resorts.
Vogue's "new Aspen" exists on a mountain range that has "been rumored to be a locus for missile production under former Iranian president Mahmoud Ahmadinejad," as WWD points out.
Update: This item originally claimed that Iranian women cannot ski without a husband, brother, or father as chaperone, based on a Washington Post report that cited a "police circular" to that effect. However, a subsequent Haaretz report suggested that the policy's impact was limited, and Robin Wright, a journalist, foreign-policy analyst, and scholar at the Woodrow Wilson Center, confirmed to the Cut that this policy does not exist in Iran. The Cut regrets the error.