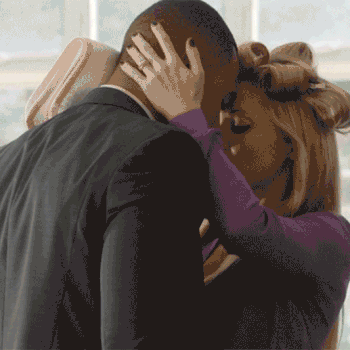 Last night, excellent television show Empire introduced the world to the wild new concept of a blow-job bib. This is a terrycloth item — the same kind typically used for messy babies — that a grown person fastens around his or her neck as a protective measure when administering a blow job fully clothed.
In the episode, Rhonda was all ready to go to work in a nice, seemingly expensive blouse, but realized she needed to manipulate her husband, Andre, first. So she pulled the BJB out of a kitchen drawer (apparently the designated BJB drawer) and suited up.
Some theories about the existence of the BJB:
• It's a signal of methodical sexual control; she goes right for the bib drawer, like ringing Pavlov's bell.

• It is truly a self-preserving, practical tool of the well-prepared, no-nonsense woman who rarely has time to go to the dry cleaner.

• It's just excellent character development for a type-A, sexually controlling, fastidious character with an affection for silken tops.

• The act foreshadows that Empire will explore some deeply disturbing Oedipal themes.

• Lee Daniels really took Beyoncé's "Partition" lyric to heart.
Or, everyone already owns a blow-job bib and nobody told us.