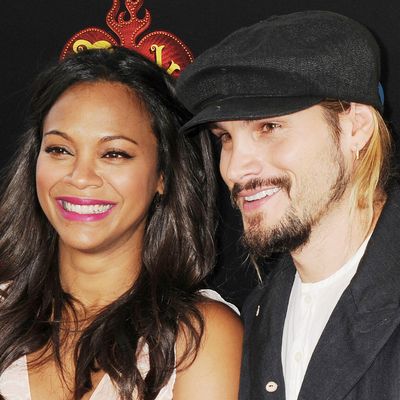 Photo: Jeffrey Mayer/Getty Image
Zoe Saldana is now the mother, guardian, and caregiver for not one people, but two people. They're called twins and they're named Cy and Bowie. Those are cool futuristic robot-rock names, and they'll probably be cool futuristic robot-rock people.
Saldana announced their emergence on Twitter, giving a hashtag shout-out to her hashtag husband: #marcoperego. She has previously forgotten his name, so this really means something.