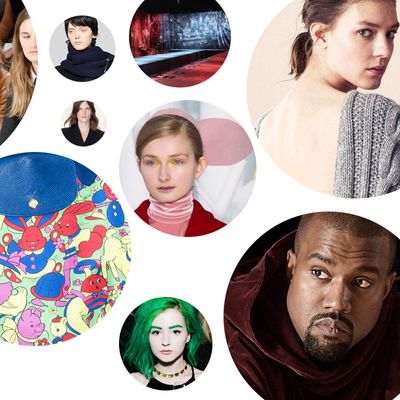 Photo: BFAnyc, Getty Images, Atisha Paulson, Courtesy of Ryan Roche, Courtesy of Gabriela Hearst, Imaxtree
It's Friday, and we can finally say "buh-bai" to New York Fashion Week. Dozens of editors will fly to London, a few will decamp to L.A. for the Tom Ford show tonight, and the rest of us will go back to forgetting about Snapchat. But before we pull on sweatpants, catch our breaths, and prepare for the Oscars, let's look back on what a week it's been: Justin Bieber killed at ping-pong, our Golden Peacock Awards for Excellence in Street Style took on a Hunger Games vibe, Kate Lanphear made her debut at the helm of Maxim, and Cathy Horyn might have changed her mind about Rodarte after all.
Below, ten standout moments from the final few days of Fashion Week:
1. We've seen Kanye so many times this week that by the time he came out at the Ralph Lauren show we didn't even bother to Snapchat it. Instead we couldn't take our eyes off of the stunning Chirlane McCray, nestled in the front row.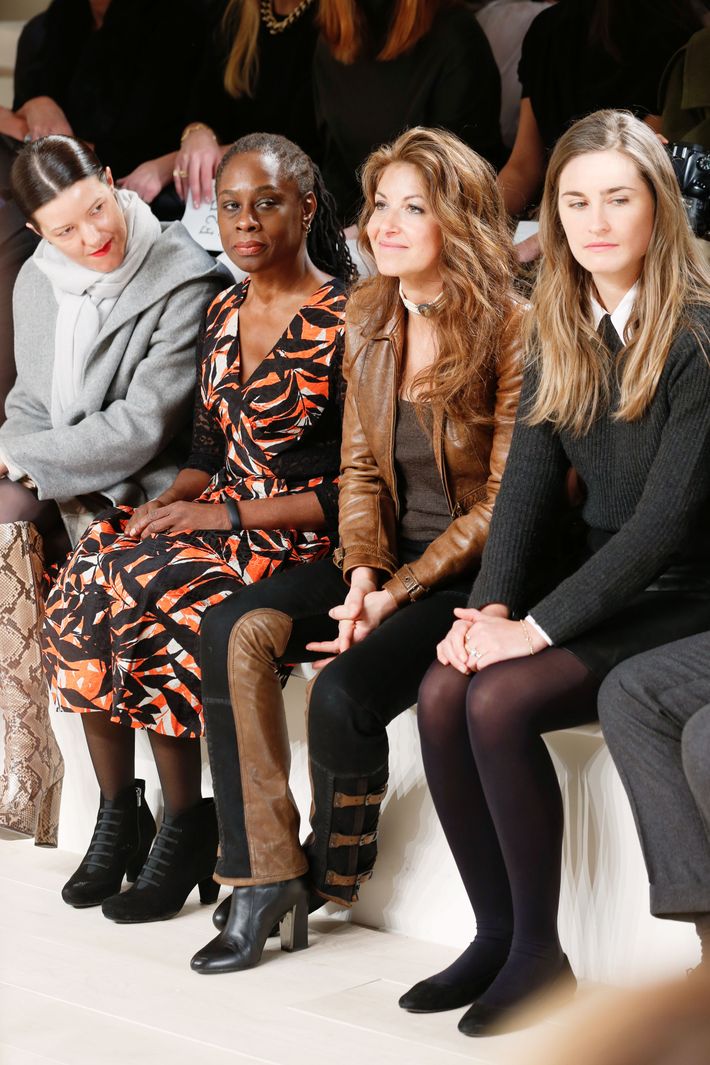 2. Kanye, take note: In fashion, people only want things that are hard to get.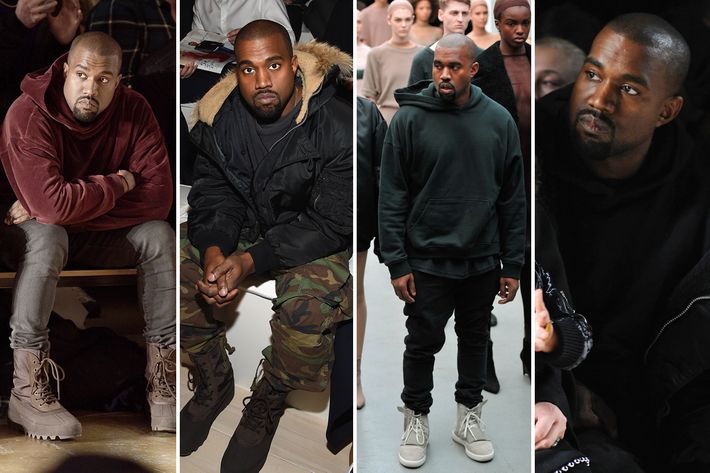 3. We partied with the Broad City girls at the Cut party on Wednesday night — and Andreja Pejić, Emma Sulkowicz, Arianna Huffington, and members of the Hood by Air crew. A delightfully weird time was had by all.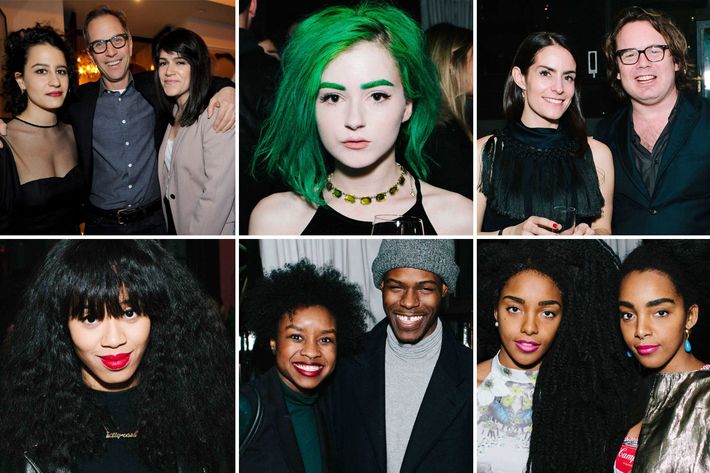 4. We spent the week with WNYC making "audio postcards" from Fashion Week. It might seem counterintuitive to listen to something so visual, but we explained how to crash a show, how music sets a mood, and how much shows really have to do with the clothes. 
5. We fell in love with a few new designers this week. Gabriela Hearst told us that she believed that everything that "touches the body needs to be super-soft," Brock introduced cozy gray knits, and Protagonist brought us several Traina-approved silhouettes. But no one perfectly captured our current mood — cozy — quite like Ryan Roche.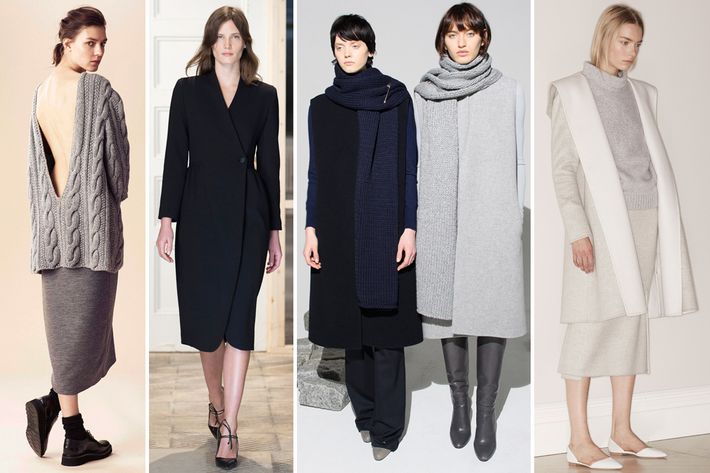 6. Jeremy Scott knows how to protect his goods. At every show, Scott leaves custom Longchamp tote bags under every seat in the front row. And every season, like clockwork, the people in the second, third, and fourth rows try to steal these bags before the people in the front row have shown up. Not this year: There were bag guards stationed throughout the place ready to yell at anyone who tried to sneak off with one.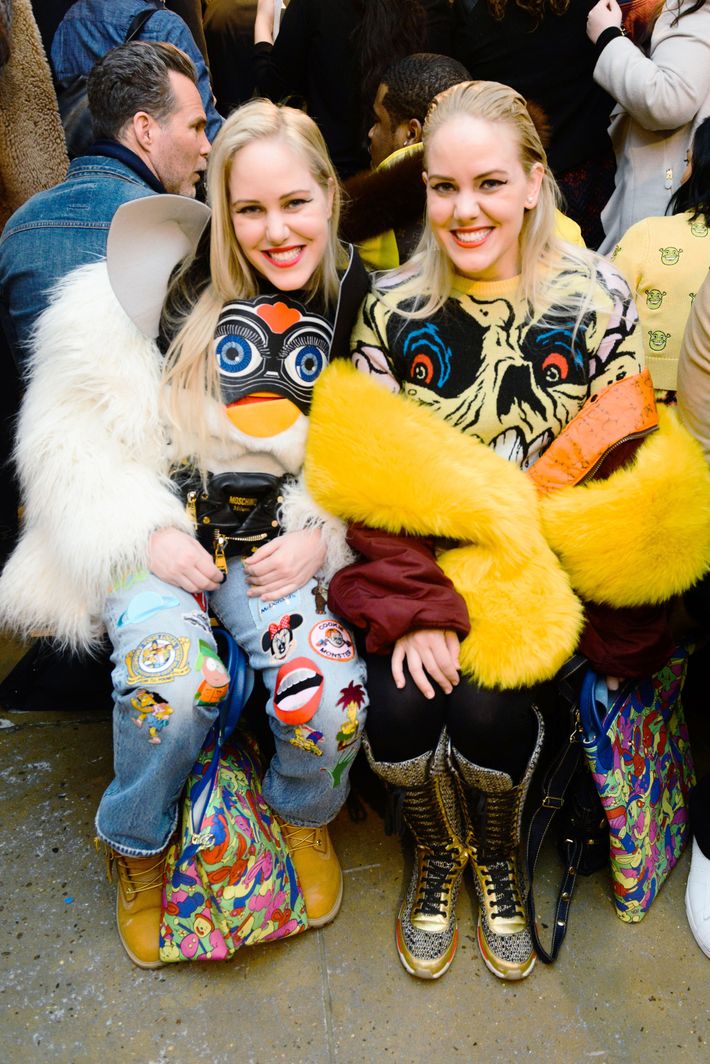 7. We're placing early bets that the Golden Peacocks of next season will be wearing hats from Delpozo. Joseph Font created elegant, ladylike bunny ears — Playboy by way of Art Basel.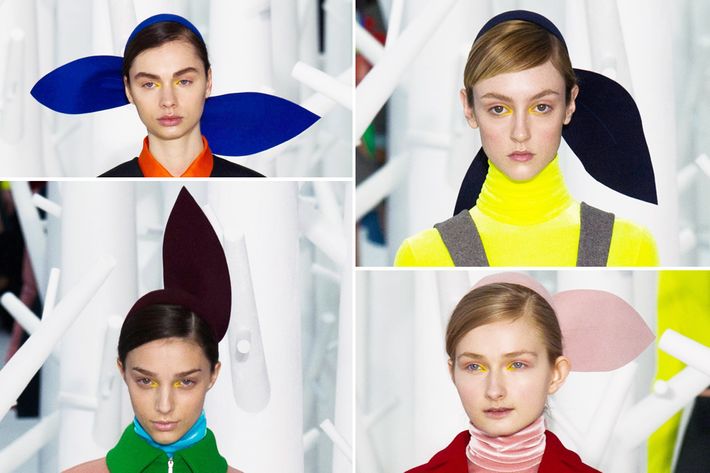 8. A lone dude walked in the Proenza show. Nine looks in, a young man with a shaved head walked out in black tweed. If only the men in our real life would dress this way.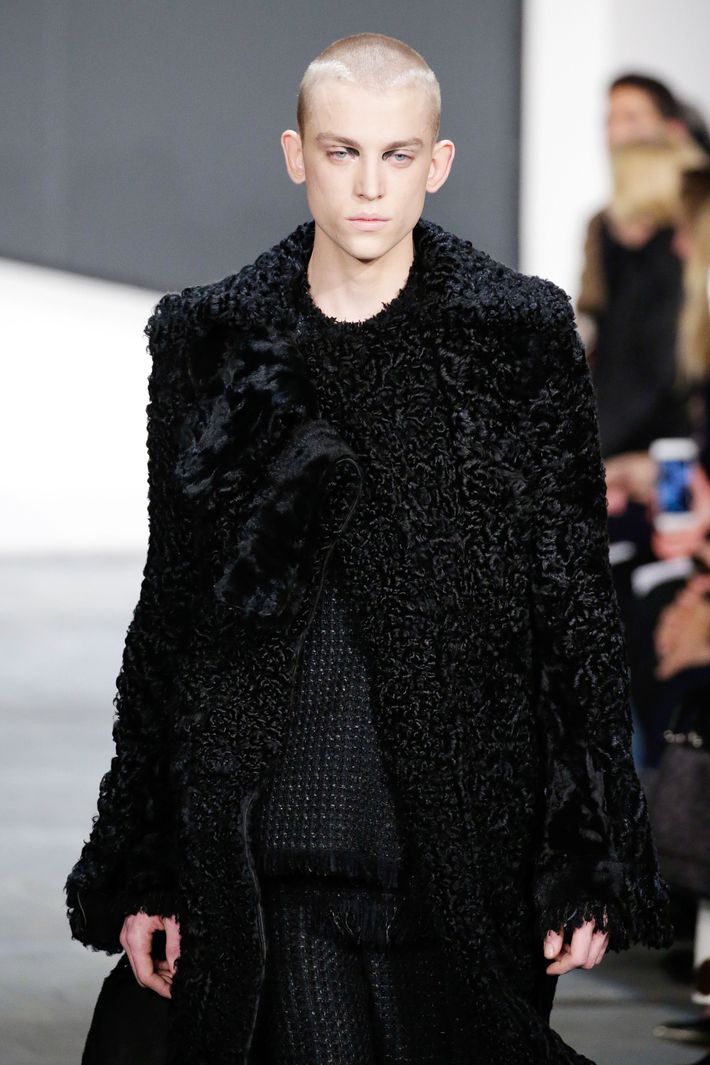 9. When it comes to crashing, you have a couple of options. The first is to be invisible, and the second is to be so over-the-top that people just assume you belong. We first noticed this type of person at Marc by Marc Jacobs, in a giant fur coat that made him resemble a chicken. When the show began, he flew out of his sixth-row seat and ran down the stairs to sit crosslegged on the bottom step.  

10. Marc Jacobs offered showgoers vodka as they walked in. Why? It was Diana Vreeland's favorite drink. The whole dark and sexy show was laced with references to sophisticated uptown ladies with eccentric topknots and knee-length furs that you wouldn't want to mess with. The red walls, printed in giant Jeremiah Goodman illustrations of Vreeland's living room, felt like a giant red womb — what better way to end a week that began with Cathy Horyn pointing out that fashion is, after all, one big vagina?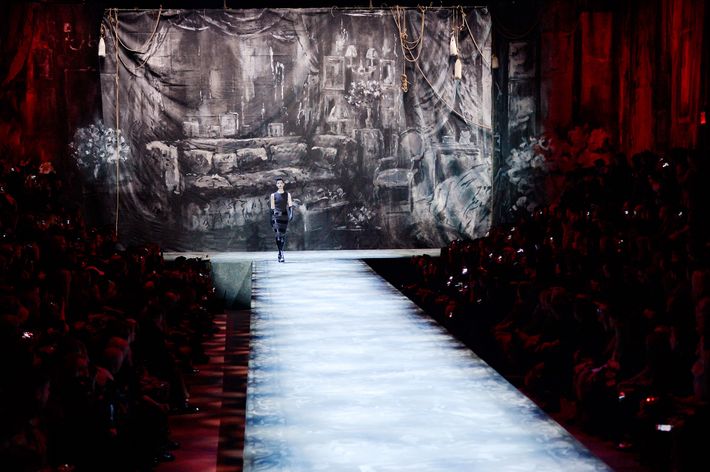 And that's a wrap. Stay tuned as we take on Milan and Paris.