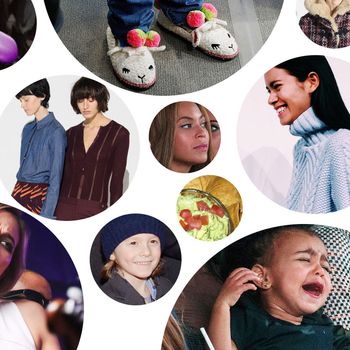 Photo: Corbis, Reuters, BFAnyc, Getty Images, AP Images, Jack Web
Fashion Week is only two days old and already we've been pushed to the edge of our human limits: How do we resist the urge to save the bare-legged street-style stars from hypothermia? How long can a woman hold it while sitting in a show that's 40 minutes behind schedule with no bathrooms in sight? How many hours can one last without food before they eventually succumb to cellophane-wrapped bodega pound cake? And, most important, do we really have to use Snapchat?
From Bieber bro'ing down and playing some pong to Karl Lagerfeld's child muse working the carpet, we present the strangest, most delirious things that happened on the first two days of Fashion Week.
1. Second row is the new front row: Bieber sat second row at Kanye's Adidas presentation. Then Kanye sat second row at John Elliot + Co. To every fashion editor who's ever griped about not getting a front-row seat: Take note.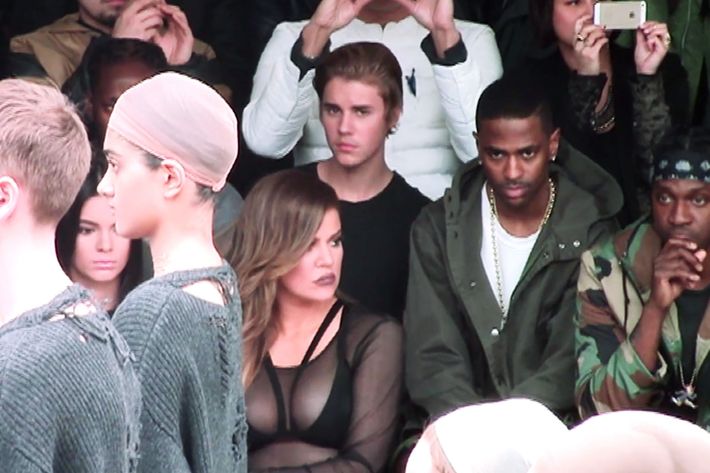 2. The only thing chicer than using Snapchat to document your day is to complain loudly to your seatmates about using Snapchat. "It's just sooooo not aesthetic," we heard one editor say. Duh. But you do get to draw penises on people's heads while they're sitting in the front row — so there's that.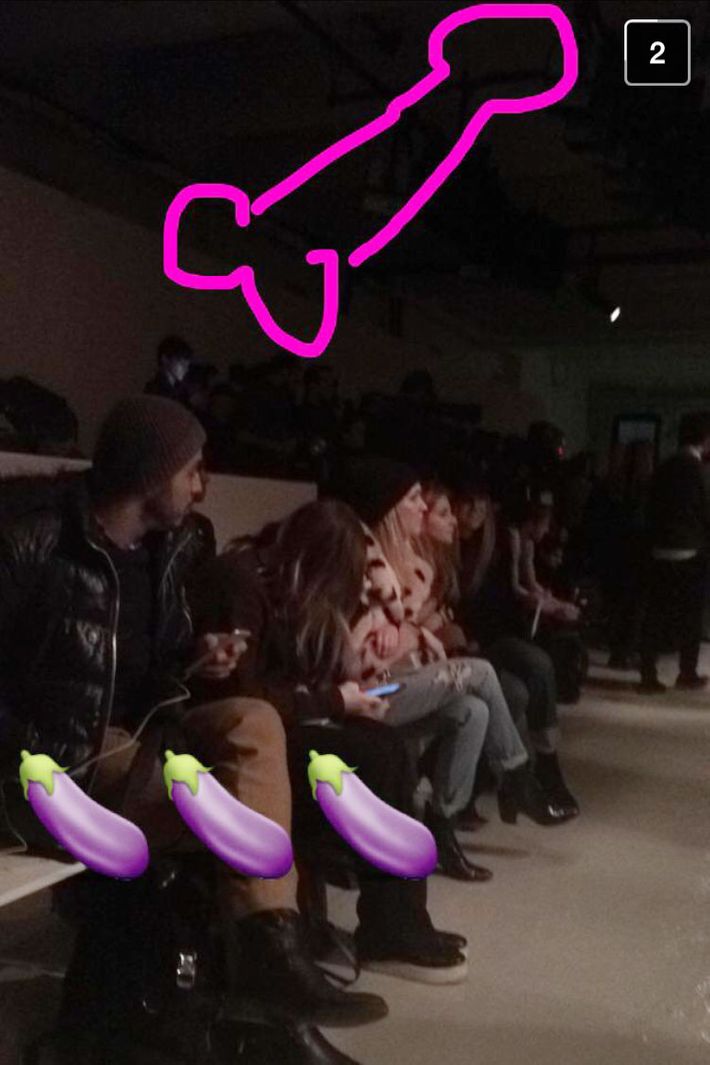 3. Whoopi Goldberg is our street-style hero. She wore these lamby slippers around Fashion Week.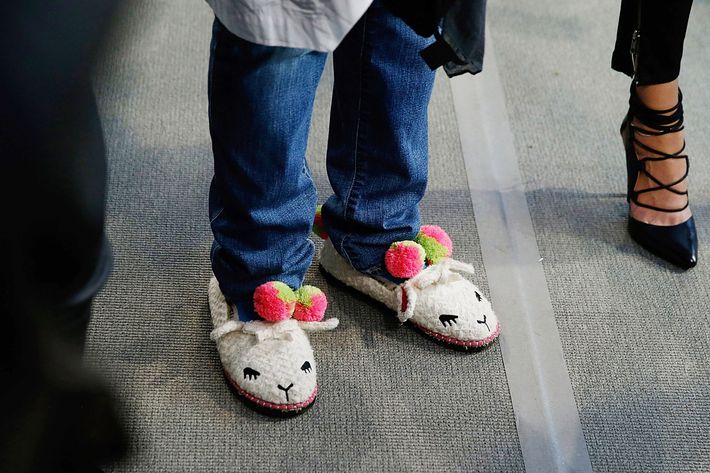 4. North West had a totally age-appropriate tantrum at the Kanye presentation, and Anna Wintour was just like: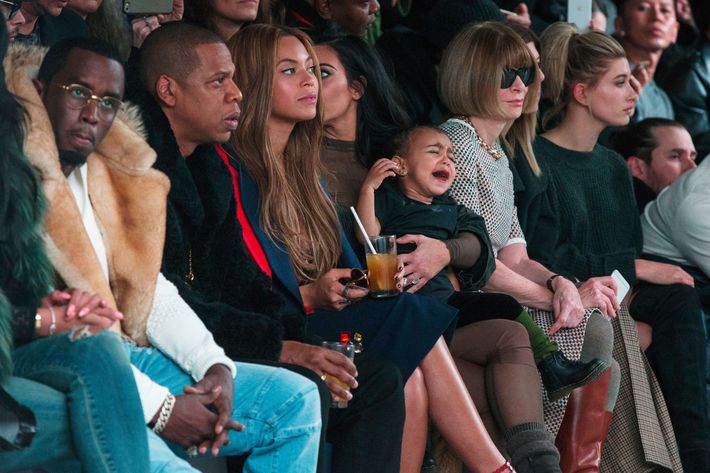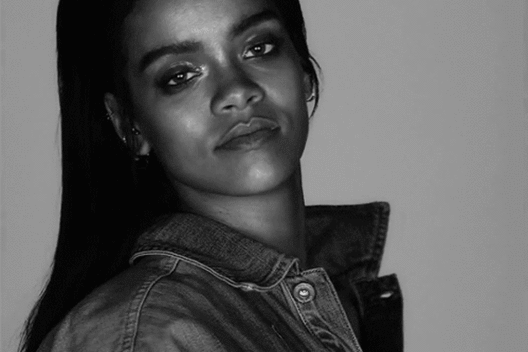 5. At the Prada party on Thursday night, the two drink options on the menu were piña coladas and Long Island iced teas. Sometimes you have to stop and say to yourself: Miuccia just gets me.
6. Gabriela Hearst had the coziest presentation: "Everything that is close to the body I wanted to be super soft," the elegant and very pregnant designer told us. And her collection lived up to the promise: We couldn't stop caressing the cashmere coats, fishermen's sweaters — even a cashmere union suit (with a crotch snap) as soft as a baby's bottom.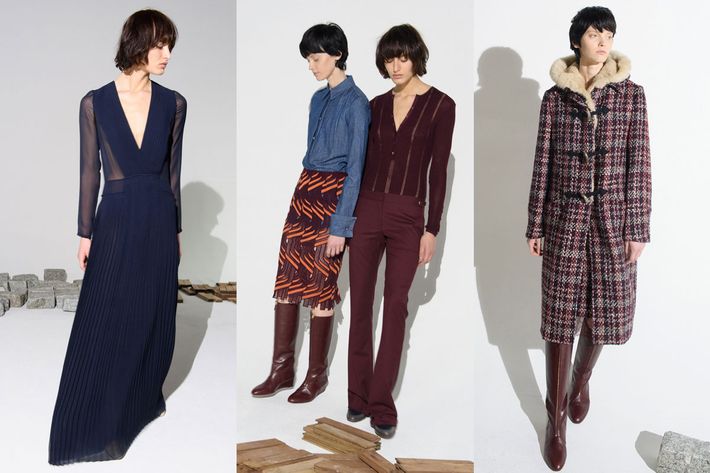 7. We overheard two fashion executives talking about how all the young designers were asking if they could use drones in their shows this season. The answer: No way. Stick to those presentations, kids.
8. Orley debuted its first-ever women's collection — which means we're one step closer to getting Ansel Elgort's incredible sweater from the CFDA/Fashion Fund Awards.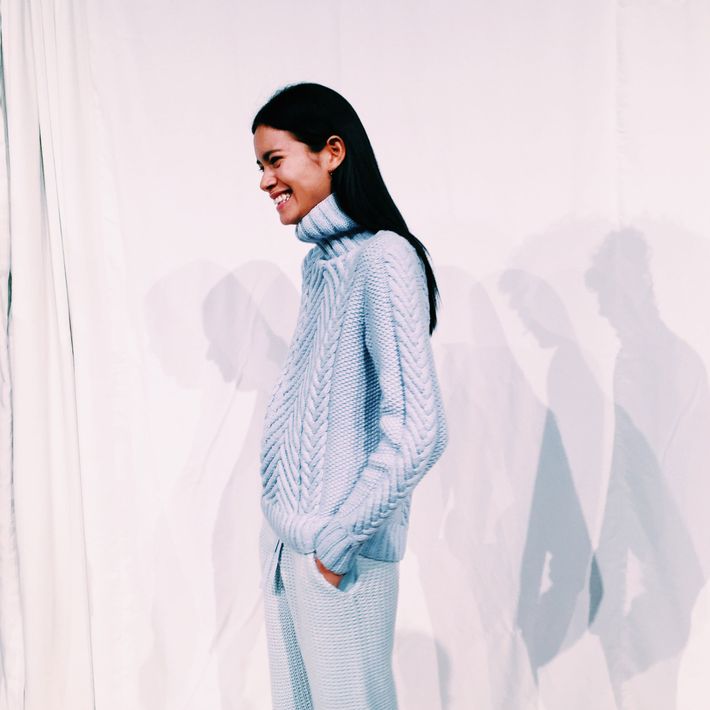 9. Karlie Kloss entered the V Magazine party at Pacha the way we'd imagine Bianca Jagger might: in a white Versace jumpsuit, barreling through the doors, followed by a film crew, and immediately throwing down in the center of the dance floor to Donna Summers's "Bad Girls."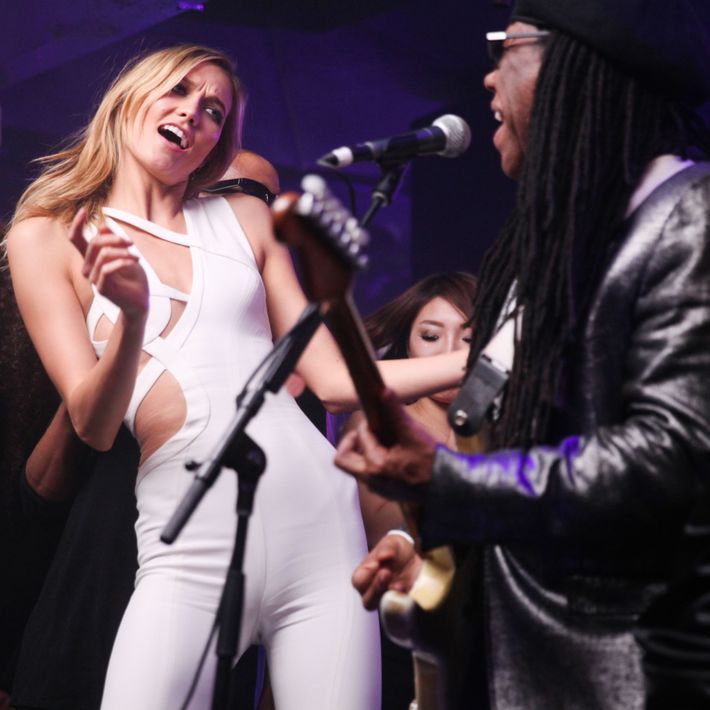 10. Five-year-old Hudson Kroenig was the surprise guest at the Fendi boutique opening. He arrived with his father Brad, who — like any self-respecting plus-one — quickly peeled off and let Hudson work the red carpet alone with his Uncle Karl. Though Hudson didn't stop for interviews, he turned and waved when one reporter called his name.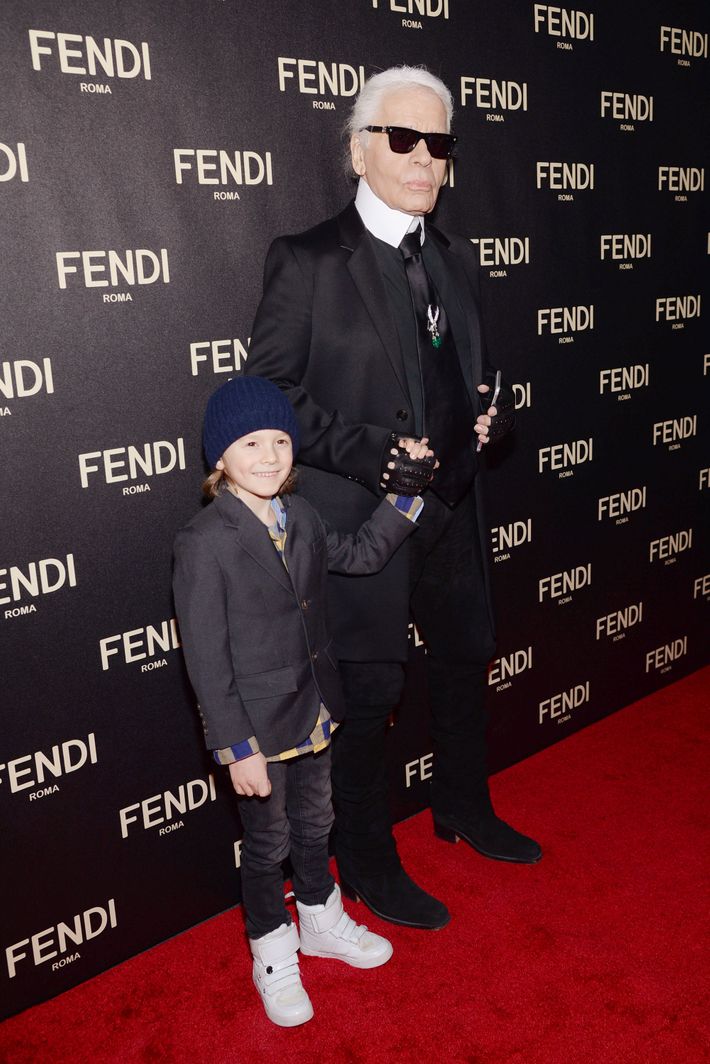 11. Tallulah Willis — looking hot in a young–G.I. Jane kind of way — sat next to her sister Scout in the front row at Rodebjer holding her friend's kid on her lap. Everyone seemed to enjoy the collection, which was full of witchy faux fur and had the theme "We are stardust." Indeed.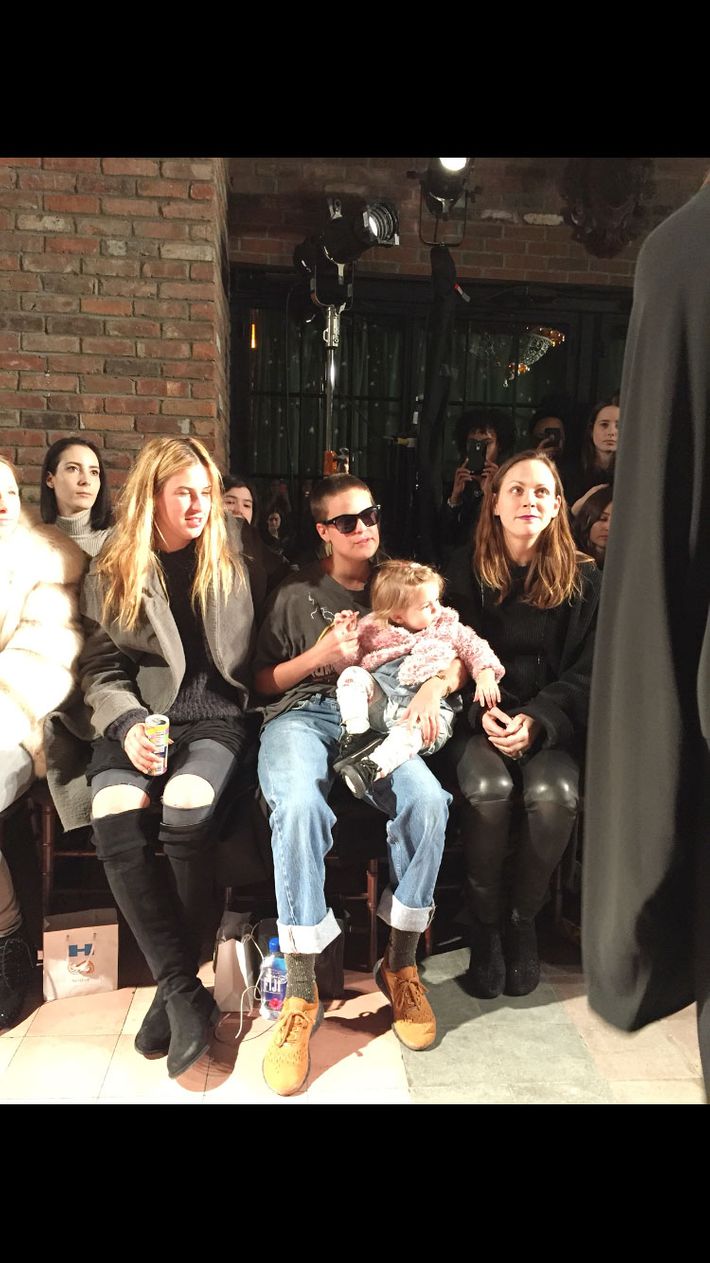 12. At Adam Selman, we hoped for Rihanna, who did not show. But no matter — the models danced and hung on to chain-link fences like members of a 1950s girl gang. Way to make a presentation that much more fun.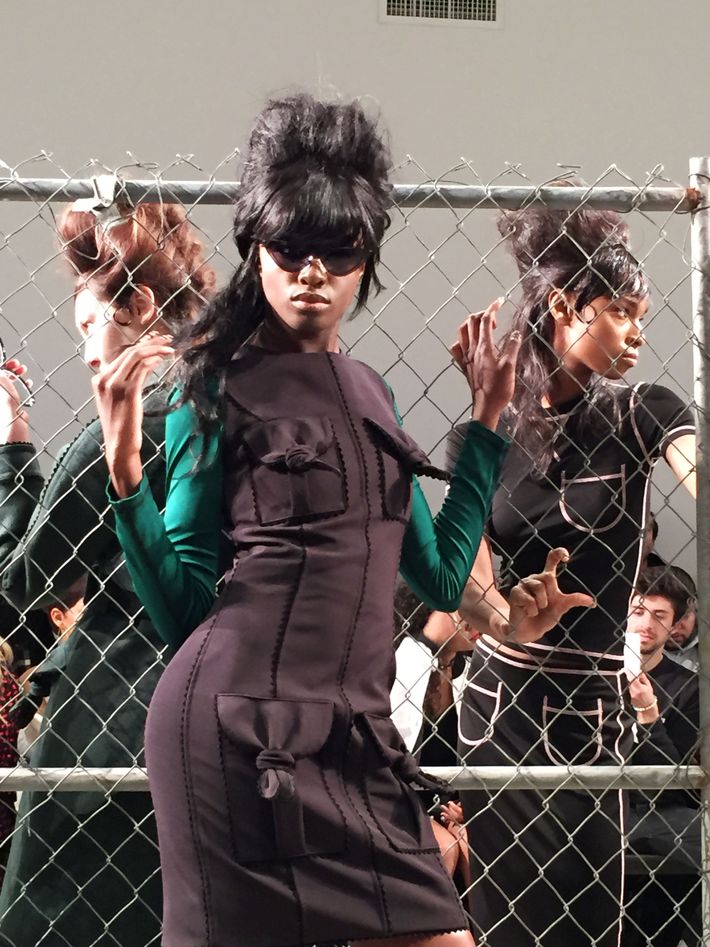 13. Justin Bieber killed at ping-pong. Getting out that aggression with a good round of table tennis.
14. The party crowd is already out in full force, demonstrating so much wide-eyed enthusiasm, a joyous spirit, and ample bed head.