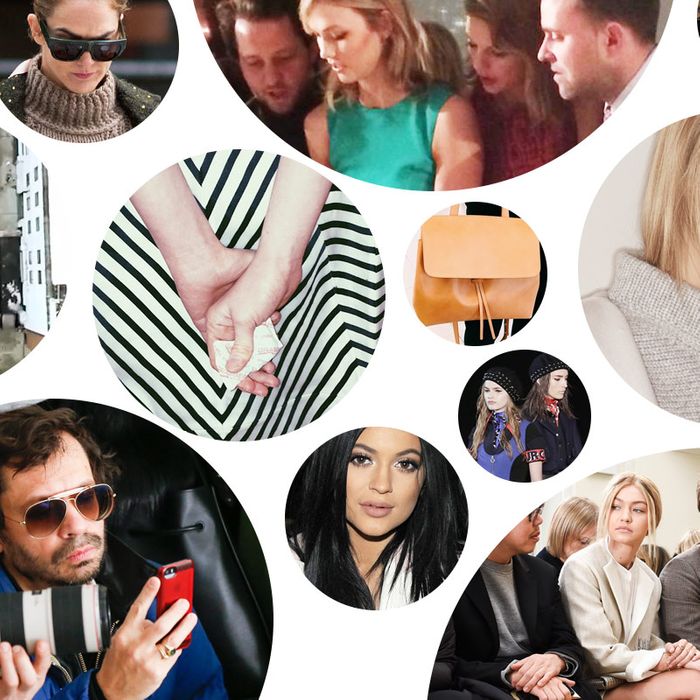 As the week enters its final lap, we've reached the point where things start to get existential and basic sentences become difficult. Thoughts like "Why even clothes?" and "Let's move somewhere warm and just be nudists" float through our minds as the models walk by. Maybe it's the cold, but even the celebrities are tired — and more than once they've had to share seats in the front row like teenagers in an overflowing car on the way to the school dance.
And yet there have been noteworthy moments. From street-style drones, to great playlists, to Kaylor (that's Karlie Kloss + Taylor Swift) at Oscar de la Renta, read on for 15 interesting things that happened to us on Monday and Tuesday.
1. Sadly, as of Monday, all of the basketball players seem to have left town, dashing our hopes of finding a husband at Fashion Week. That left the front rows populated with the reality-stars-cum-models. Kylie Jenner appeared at Phillip Lim, and Gigi Hadid turned out for the Moroccan-themed Tory Burch show.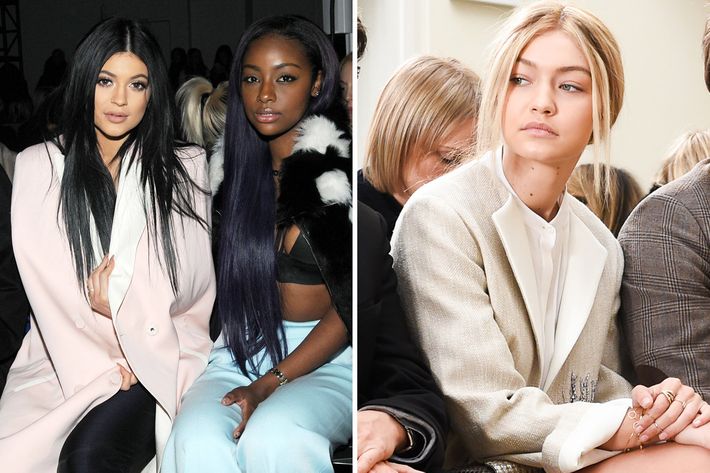 2. Marc by Marc Jacobs had a great soundtrack. Models walked a grass runway to a playlist that included "Children of the Revolution" (T.Rex), "Fight The Power" (Public Enemy), "Born Free" (M.I.A.), "I Fought the Law," (the Clash), "Instant Karma" (John Lennon). They're getting added to the top of our starred playlist on Spotify.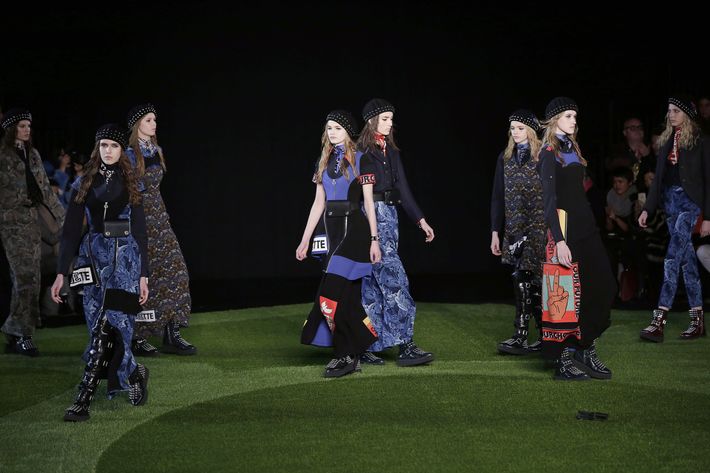 3. Taylor Swift and Karlie Kloss sat so close to each other at Oscar de la Renta — basically bringing their Vogue cover to life (ZOMG!BFFS4EVA).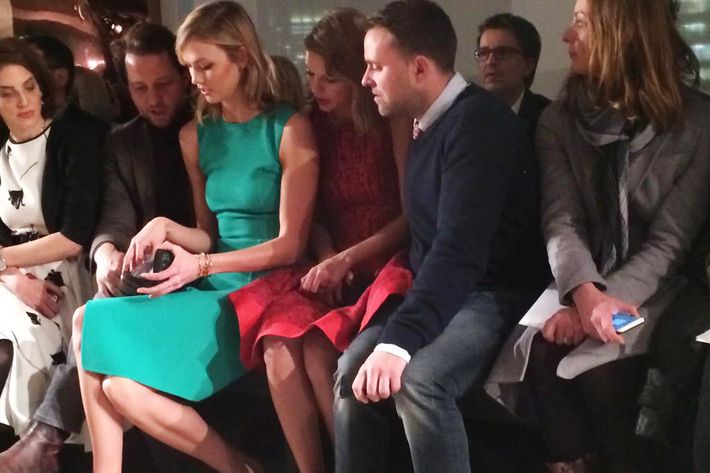 4. A new term has entered the Fashion Week lexicon: Instarrhea (noun). The condition of having at least three loose Instagram movements in quick succession; Instagrams with little or no aesthetic value that have been known to clog a feed. Variants: Instadump. Instacrap. Instavom. Usage: "She wanted us all to know she went to Oscar, so she had a little bout of Instarrhea."

5. God bless Rosie Assoulin, who gave out hand warmers at her presentation. We stockpiled them and used them for the rest of the day when temperatures didn't rise above 10 degrees.

6. Don't underestimate the competition for the Cut's coveted street-style award, the Golden Peacock. We overheard two street-style stars plotting to "team up" to bring another duo down. Keep following along with us as we crown daily winners — and tune in as we pass out medals!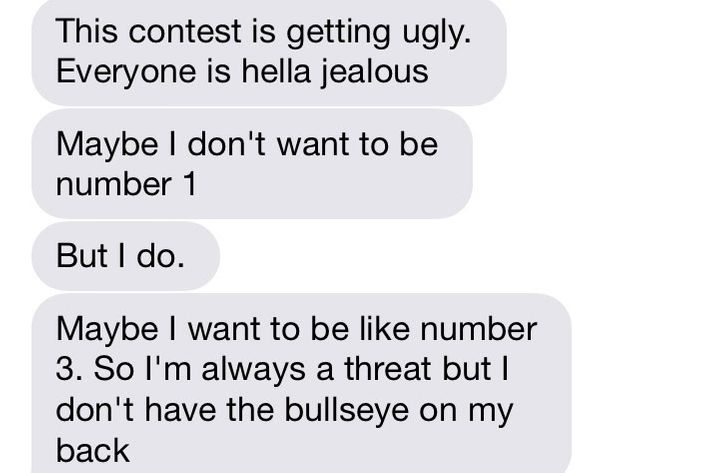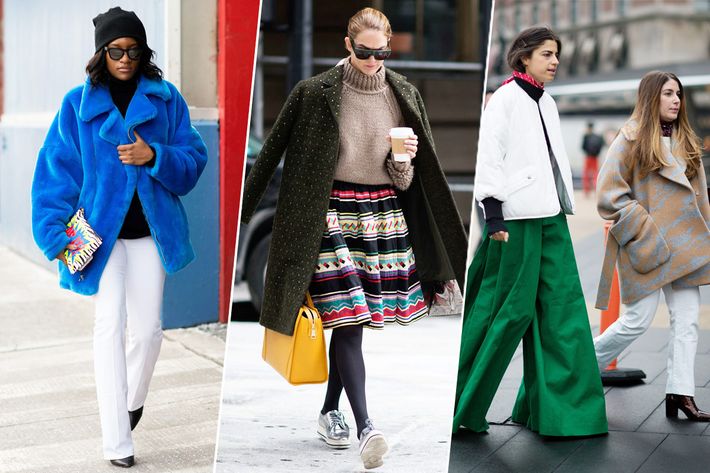 7. Speaking of trying hard for street style, Style.com had a drone flying over the intersection after Rodarte. Begging the question: Does a drone recognize the Blonde Salad? We're going to go with yes.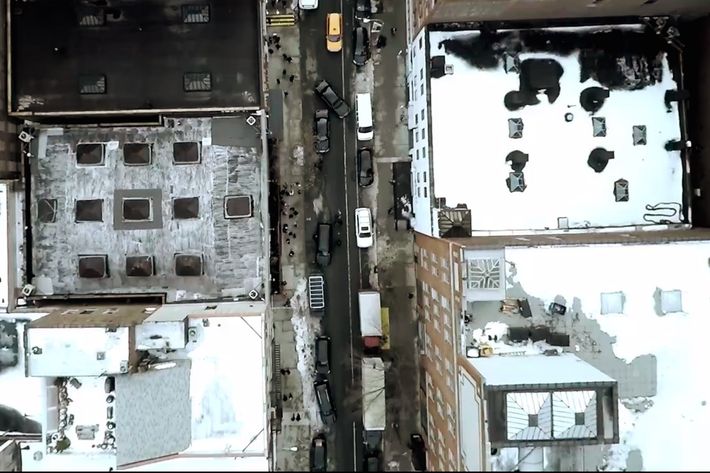 8. In a feat of exquisite irony, Thom Browne made one of the most wearable collections of the season — and Rodarte showed dresses that we all hope will appear on the red carpet this Sunday.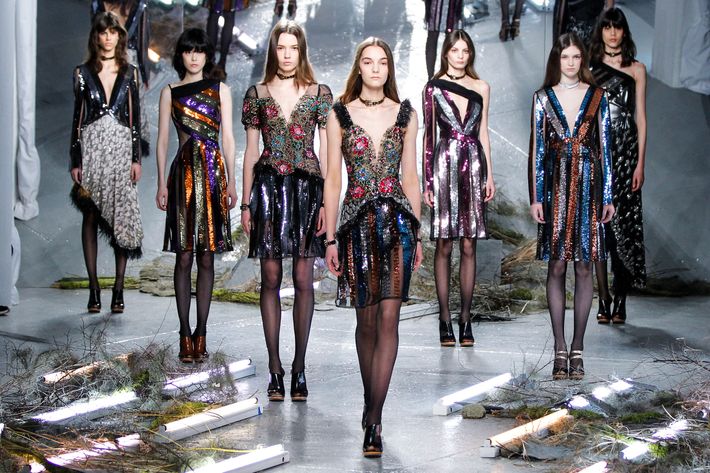 9. At the delightfully odd Eckhaus Latta show, Dev Hynes (godfather of normcore) composed a musical performance with singers interspersed throughout the audience. One stood right next to us singing, "Feeling the comfort of sadness in a new set of surroundings." She was beautiful. Hear it for yourself:


10. Also, what we thought was a steady drum beat during the Eckhaus Latta show turned out to be a model destroying a Sheetrock wall with a hammer. OBVIOUSLY.

11. To the man who wore bedazzled Timbs at Tommy: We salute your glue-stick skills.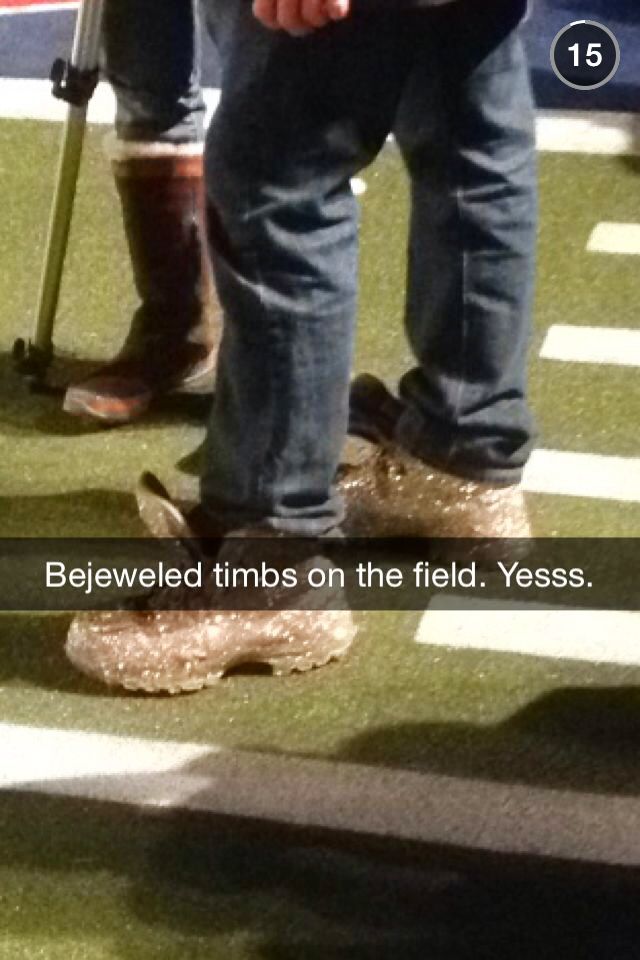 12. The designers of the new line Brock Collection may not know who Zoran is — but their presentation was lovely and filled with the most luxurious gray cashmeres. Speaking of luxurious gray cashmeres, nothing has captured our current mood quite like the Ryan Roche collection.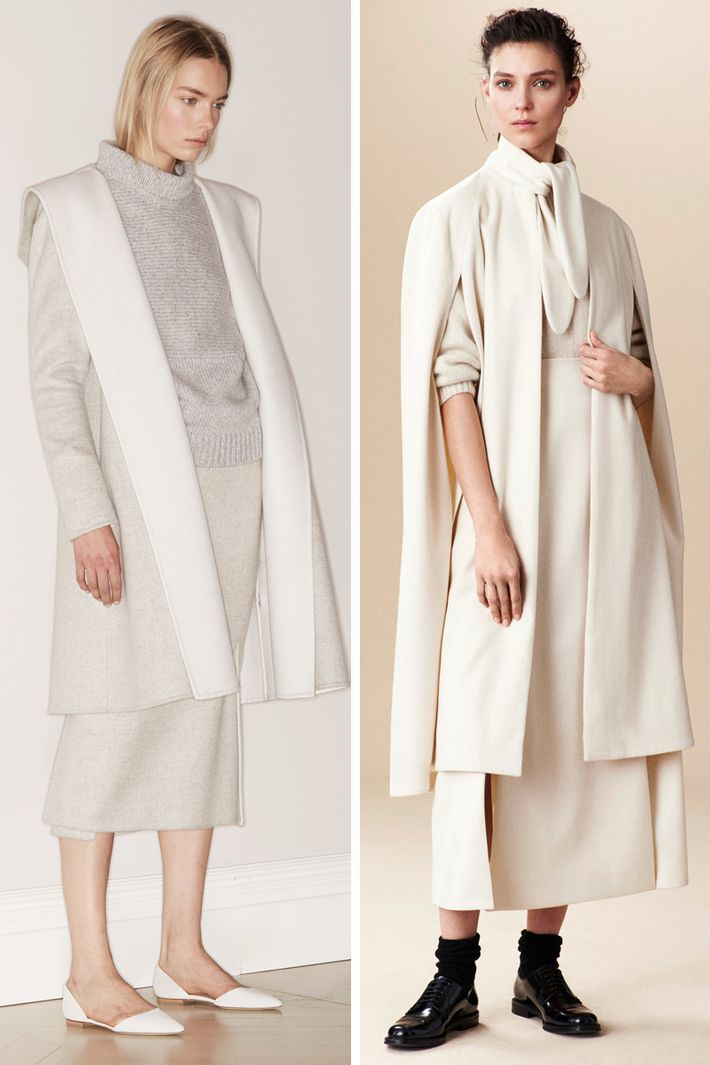 13. After last season's Great Rodarte Seat Bump of 2014 — in which a street-style star refused to make room for Bill Cunningham at the show — we were delighted to see that Bill got his own chair at the show this season. As he should.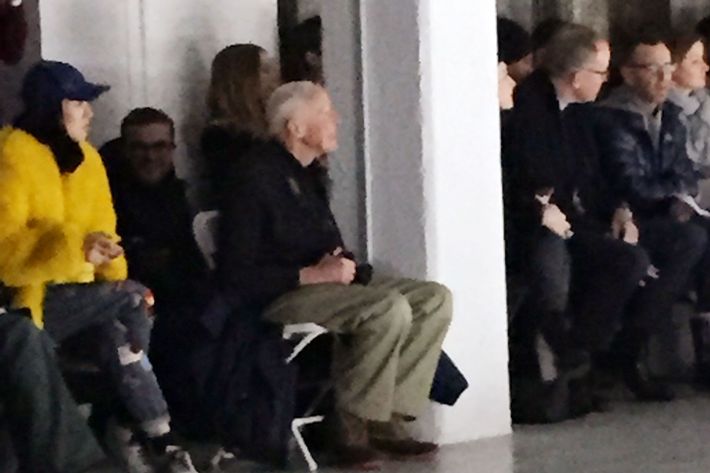 14. It's hard to imagine, but Mansur Gavriel just topped itself. The beloved bag line debuted new cross-bodies and big, gorgeous hybrids between a purse and a backpack — the most ladylike bag we've seen in a long time.

15. And finally … if you really want to afford some new clothes next fall, you better start saving now: Pull off the penny that's glued onto the Phillip Lim invitation and put it in your piggy bank.