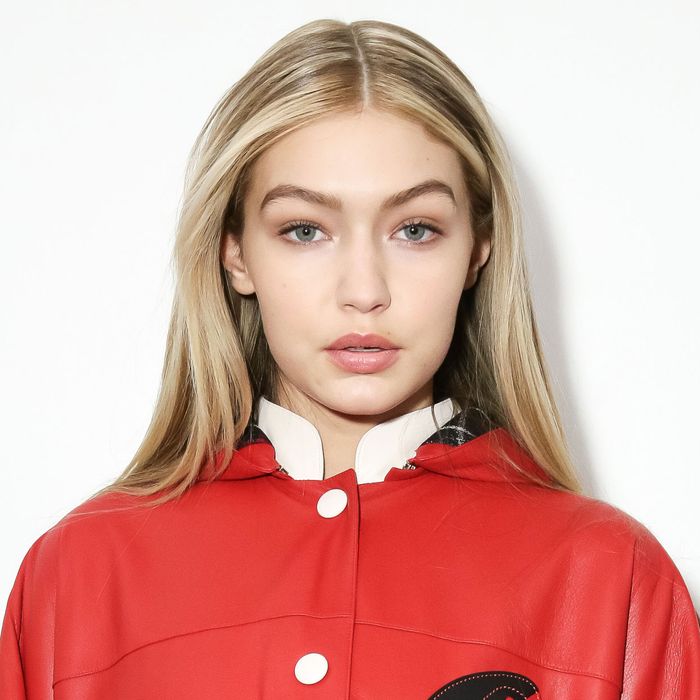 Wise granny Gigi Hadid.
Photo: Matteo Prandoni/BFAnyc.com
Jelena Noura Hadid, a fresh-faced 19-year-old AARP member and model known professionally as Gigi, finally conceded in an interview that she's "kind of" a grandmother.
Gigi describes the way in which she's a grandmother, which actually seems like the way in which someone likes to occasionally prepare a meal at home and enjoy some popular television — but let's let her explain; she's the grandmother, after all:
I'm kind of a grandma, so I like cooking for my boyfriend and watching a movie. I cook a lot, actually. I'll make bacon-wrapped asparagus, steak, and pesto pasta with chicken … but we go out to dinner a fair amount too. I love a good night at a restaurant and then just going home and watching CSI [Laughs].
That does sound so old.