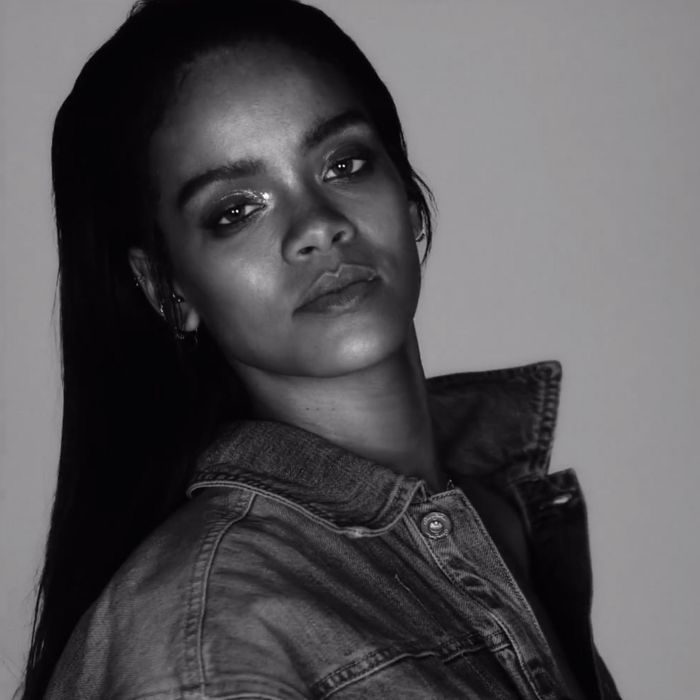 While Kanye tries out his best dad moves in the new "FourFiveSeconds" video, Rihanna's gleaming-wet eyelids silently convey DGAF cool. But looking DGAF cool shouldn't involve gluey lids or not being able to blink. The Cut asked celebrity makeup artists for their advice, so you can eye-roll just like Rihanna.
Runway to RiRi: MAC's Eye Gloss was the beauty-product MVP of last Fashion Week. This lip-gloss-but-for-the-eyes was seen everywhere backstage. Proenza Schouler and Missoni used the shade "Lightly Taupe," but for a good girl gone bad, try "Medoc," as seen on the eyelids at Sophie Theallet (below).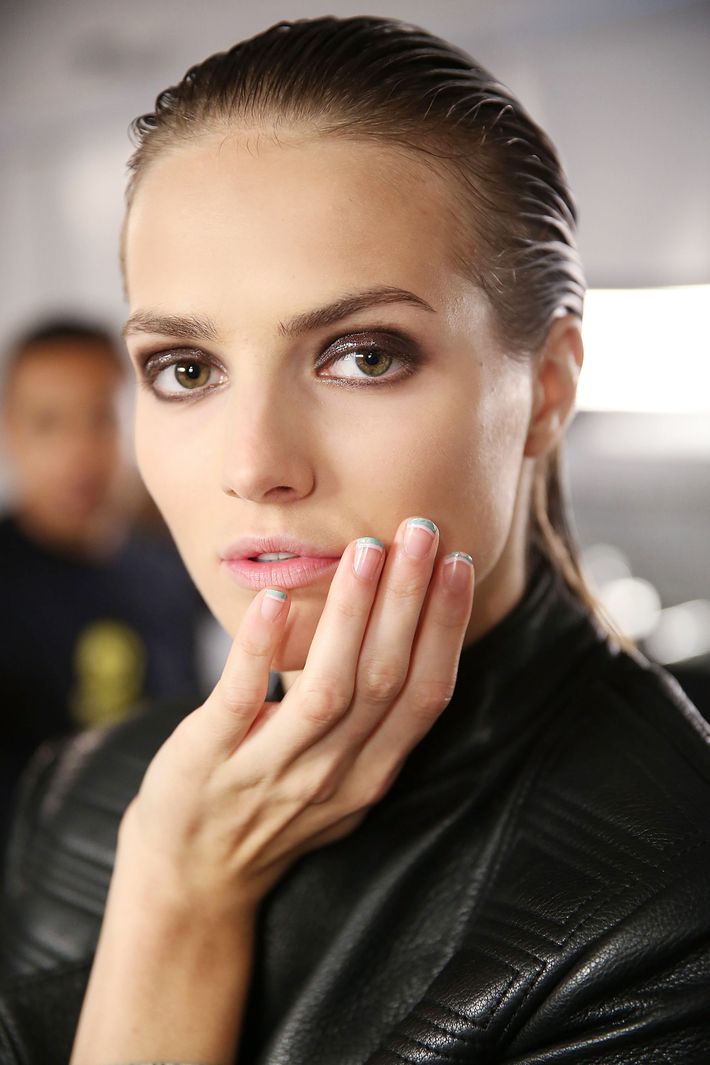 Put some lip balm on it. Daniel Martin, makeup artist to Jessica Alba and Kate Bosworth, suggests this trick for a slightly gleam-y take on Rihanna's eye makeup: "Tatcha's Gold Camellia Lip Balm is great dabbed on the eyes for a glossy finish. Placed on top of dark-brown liner, the gold in the lip balm adds a metallic reflection to the finish."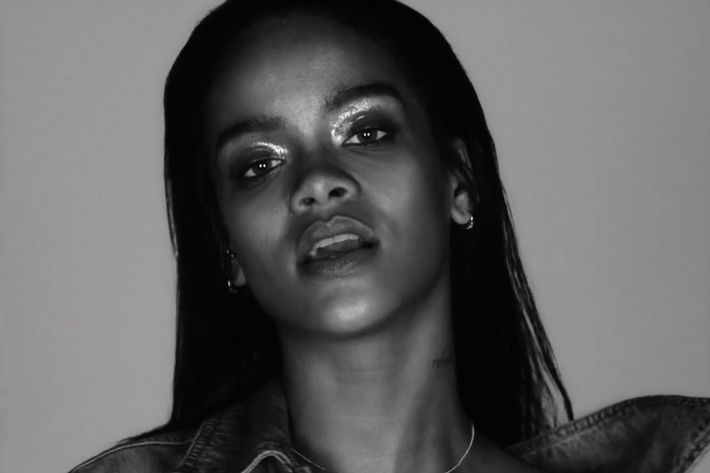 Use the golden ratio. You can also try combining lip gloss with a smoky eye shadow or pencil to get the look. Fiona Stiles suggests a mix of about 80:20 pencil to gloss. She likes using the shadow side of Surratt Beauty's Smokey Eye Baton in Cendres, blending it with a gloss in a palette, and then patting it on the eyelid.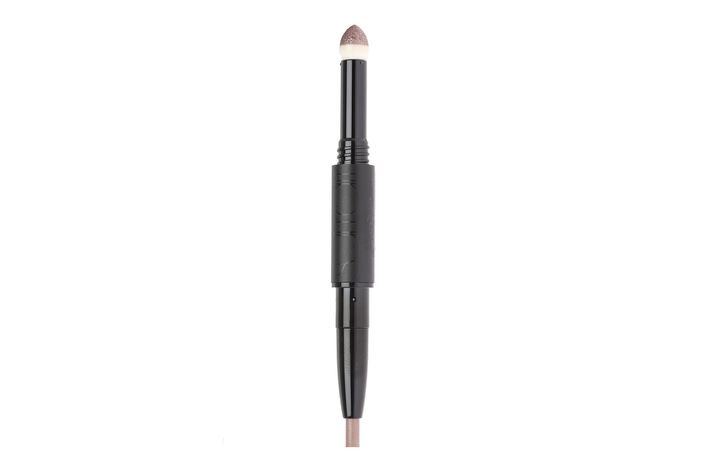 Don't let it get sticky: If you want to wear the look but don't want to forgo blinking, Lottie Star suggests mixing your favorite shadow or pencil with the non-sticky MAC Mixing Medium Shine for a wet-eye look. "One of my favorite eyeliners is Tom Ford Eye Defining Pencil in Espresso," she says. "I use this on nearly everyone because it's gorgeous blended on the lid as a base for eye shadow." To avoid a mess, Star suggests blending the Mixing Medium with the eyeliner in a palette and then applying the mixture from the lash line to the crease only. Use a bit of the mixing medium on its own on the brow bone for a highlight.