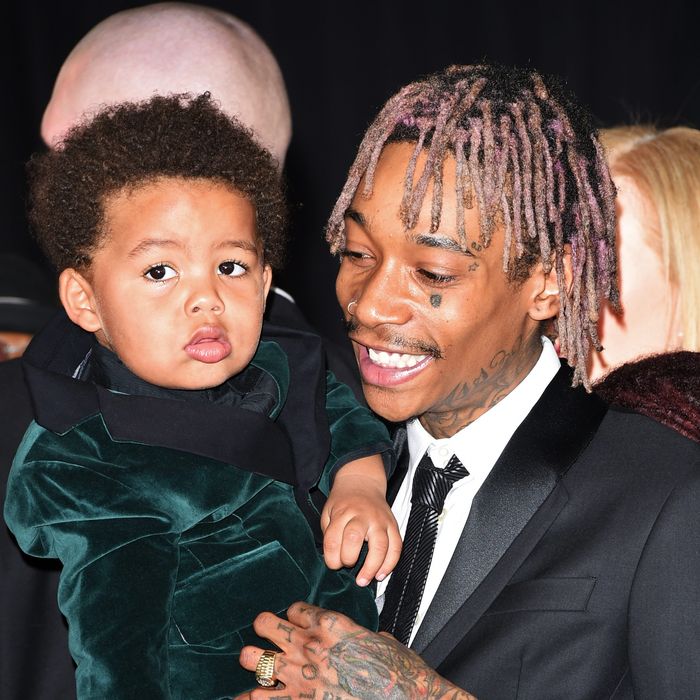 Wiz Khalifa and son.
Photo: Jason Merritt/Getty Images
The 2015 Grammy red-carpet proceedings were fairly dull. Beyoncé wore a meh black lace dress; Kimye's his and hers cleavage hardly surprised anyone. Lady Gaga wore a sparkly dress instead of raw meat, so some unknown person had to take up her mantle by robbing a construction site for a dress. Nevertheless, there were a few highlights. Below, our GIF roundup of the best of the red carpet:
When Nicki Minaj showed us why E!'s 360 cam exists. And why nobody else should even enter it ever again.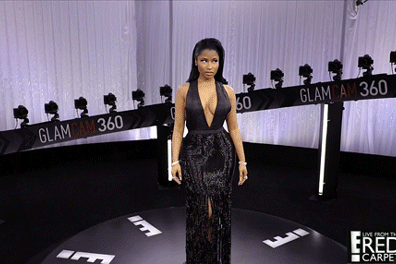 When Kanye West revealed the best lesson Anna Wintour ever taught him.
When Nicki Minaj firmly, but kindly, reminded Ryan Seacrest he had no idea who was talking to. (Now you know, Ryan.)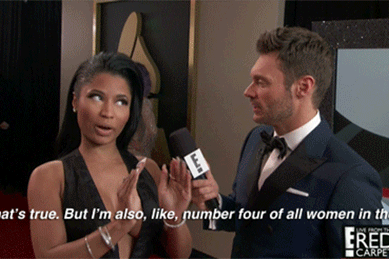 When your mom texted you "what's a fupa?" thanks to this Kelly Osbourne joke.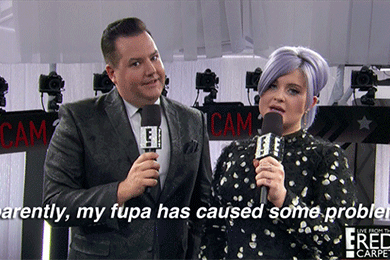 When Madonna's dry mouth got the better of her.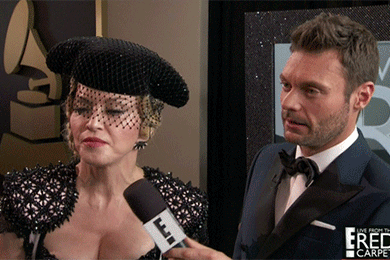 When Wiz Khalifa's 2-year-old son was a better red-carpet host than Giuliana Rancic, Kelly Osbourne, and Ryan Seacrest combined.