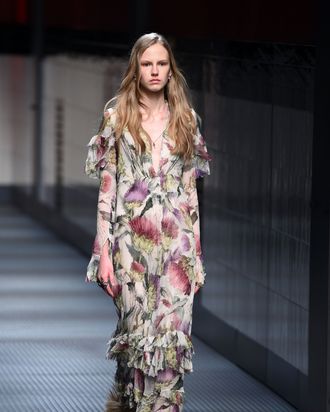 Gucci's latest footwear offerings.
Photo: Venturelli/Getty Images
Have your feet been feeling unattractive recently? Have they lost that youthful luster and the confidence that goes with it? Have they been plodding along in cold, vulnerable nudity — because they didn't know there was another way? Well, Gucci has an appealing solution: the foot toupee, shown in strawberry blonde, from its fall 2015 ready-to-wear collection, which showed today in Milan. Will you let it change your life?