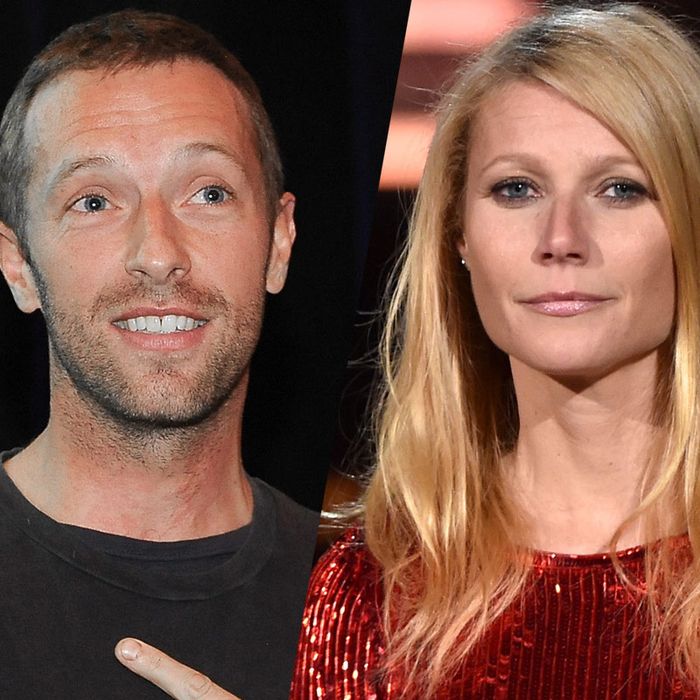 Gwyneth Paltrow, Chris Martin: a couple of people.
Photo: D Dipasupil/Getty Images,Kevin Winter/WireImage
Gwyneth Paltrow and Chris Martin, beautiful tabloid trolls, lovingly celebrated Valentine's Day together.
Us Weekly reports that they strolled arm in arm along the beach. They presented their adorable children with small tokens that reaffirmed affection (buttons that read "LOVE") and then sent them off to play, so they could bask in each other's company.
Even if they're separated, they still have so much in common, including: a casual beauty, an amusing ability to confuse celebrity-gossip reporters, a dedication to one-upping other couples, a rare talent for sitting gracefully in the sand. The list could go on.