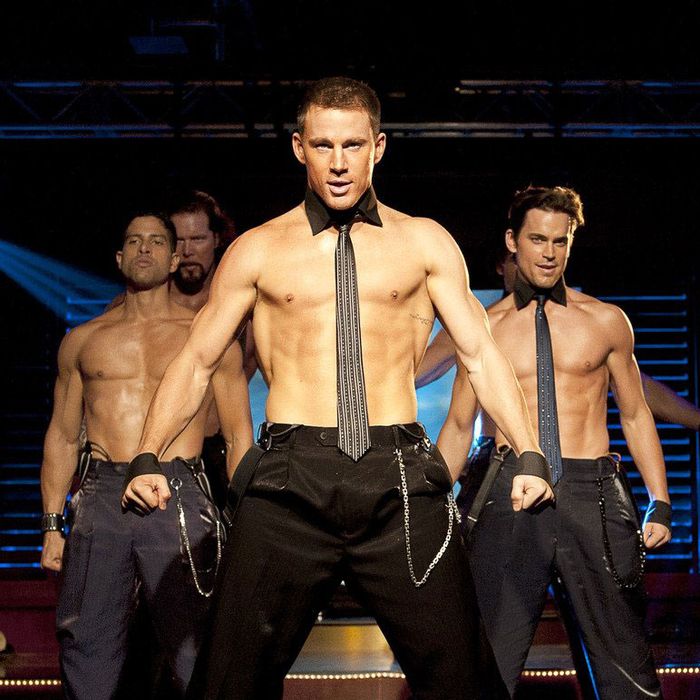 Channing Tatum and his shiny chest in the 2012 film Magic Mike.
Star of the Magic Mike XXL trailer Channing Tatum has been meditating on the act of repetition. In order to revive the shiny world of shiny strippers for Magic Mike's sequential installment, he would have to schedule a sequential waxing appointment. He sadly confessed that this would involve breaking his oath to himself: "I promised myself I was not gonna do it again." But his oath to his audience was stronger. 
Unfortunately, in his words, the second time "sucked just as bad."
Scald Channing Tatum once, shame on waxing. Scald Channing Tatum twice, shame on us.