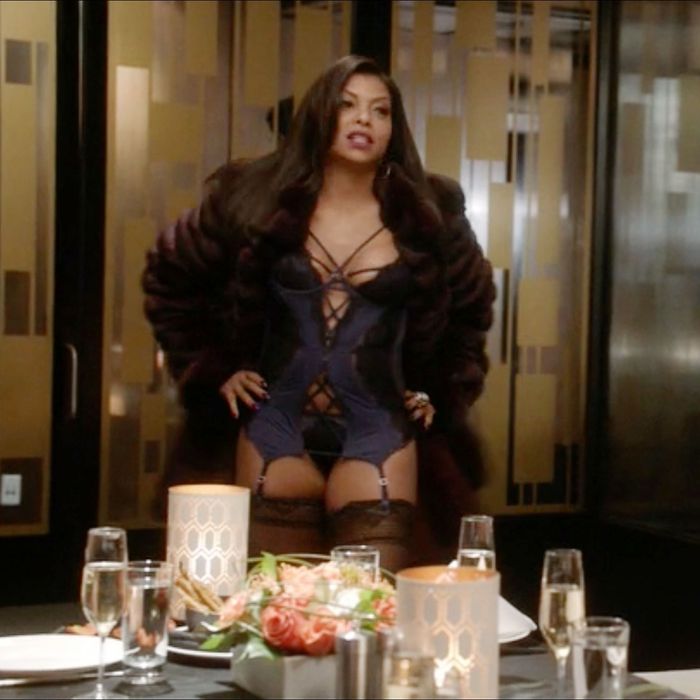 Six episodes into Empire, the show continues to offer innumerable life lessons — like why you need a BJB. And on last night's episode, Mama Cookie continued the schooling with a lesson about seduction, confidence, and how to silence your adversaries.
After receiving a rose and a lunch invitation from her ex-husband, Lucius, Cookie was ready to reignite their past relationship over what appeared to be sushi. Which leads us to Lesson 1:  When you have nothing to wear to a sexy lunch with your ex-husband who left you a single red rose, commit to the "sexy" part — lingerie under a sable coat cuts right to the chase.
And when you realize his invitation was not a proposition but an occasion to announce his proposal to another woman, and his future ex-wife tries to put you in your place, there is only one proper and effective way to turn the other cheek. Lesson 2: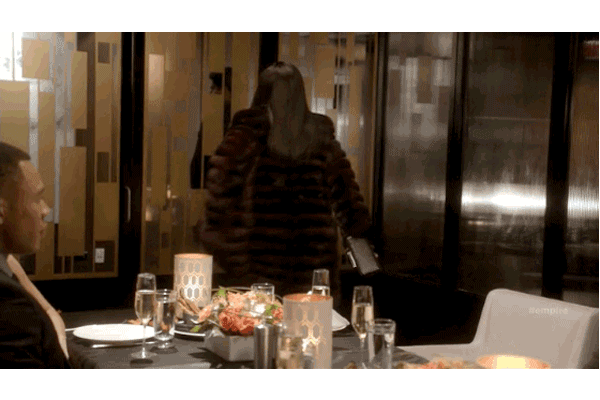 Thank you, Cookie. You are a continued inspiration.